Smarter Wifi Coffee Machine
If you're one of our regular readers you will remember that we have featured the Smarter Wifi Kettle in some of our previous gift guides, including last years Christmas Gift Guide. We have used the Smarter Wifi Kettle for about a year already and have never had any complaints. It works perfectly, especially from your bed in the dark mornings of winter. We hope you enjoy our Smarter Wifi Kettle – Review.
When we heard that Smarter had also launched a Smarter Wifi Coffee Machine we had to check this out. So what is a Wifi Coffee Machine? Does it add Wifi to the water? Do you end up with Wifi Coffee? Not yet anyway… But the Wifi Coffee Machine is truly a magical kitchen gadget that is certainly living up to the Jetson's image of the future we got when we were kids. Just like the kettle impressed us months before, this coffee machine blew our minds. The smell of coffee already filtering through the house and I haven't even left bed yet! What a time to be alive!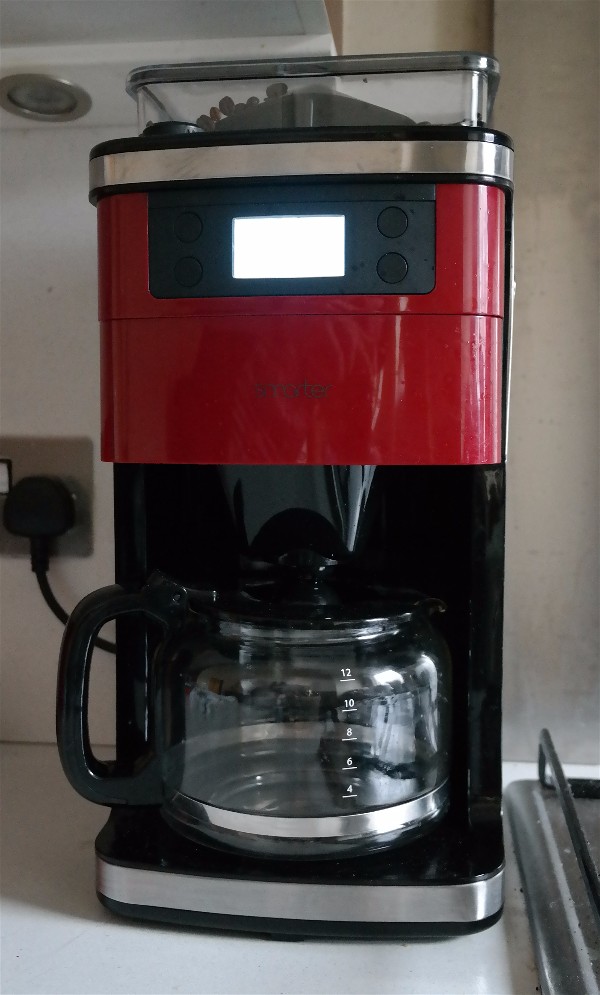 We also have an amazing offer! Smarter have agreed to give all our readers a massive 20% off!!! Just use the code BAKINGBAR20 on checkout.
So what actually is a Wifi Coffee Machine?
The key word here is going to be 'Connected'. This is how technology is going and we predict this will continue and even increase. Essentially this is a kettle which is connected to your home Wifi network. So you can remotely turn the coffee machine on from the Smarter app from anywhere in the connected wifi zone (your home). The materials used to make the Smarter Wifi Coffee Machine are superior and made to last. Comprised of high grade stainless steel surround which will last years of use, covered in some parts by high quality plastic inserts. There are two plastic panels on the coffee machine which can be removed. You get a black set, cream set and red set with every machine. So no matter how you decide to redecorate your kitchen your coffee machine will always look at home. The high quality design is not just on the outside, but the inside too. Cased in the high quality stainless steel are the coffee machines mechanisms including a high quality, start of the art burr grinder. A grinder you say? Well read on….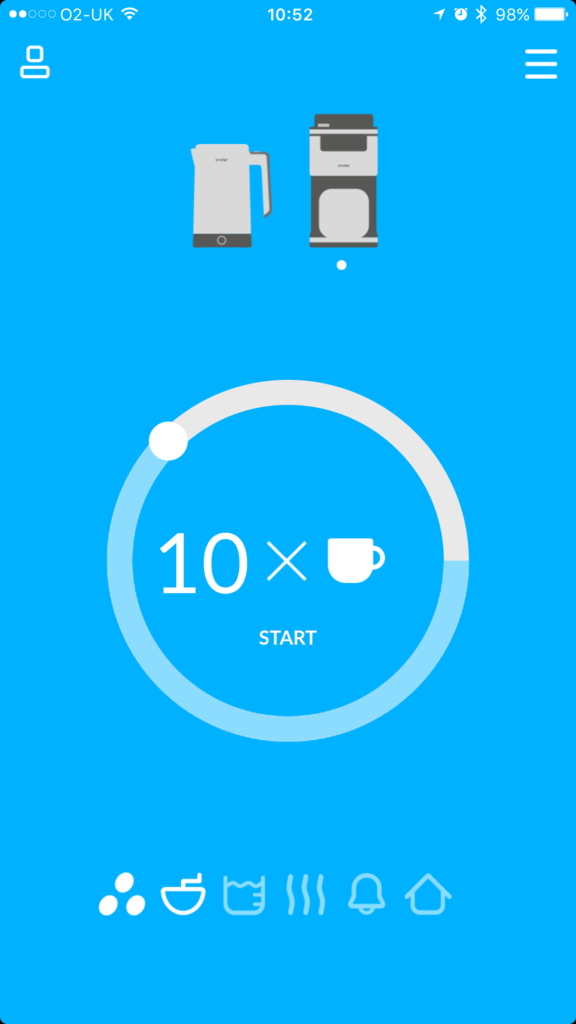 So what all does it do?
The setup is extremely easy. Simply download the Smarter App from the Apple or Android App Store and follow the simple setup instructions and you'll soon be closer connected to your coffee machine than some of us are with some of our friends.
This is where we get excited. If there was simply an on/off button on the app to allow you to remotely start brewing a coffee we'd be impressed. But that would be too basic for Smarter, surely. There are a flurry of different features and customisations to the coffee making process with this wonderful machine. Firstly, who said 1 cup? Make up to 12 cups with this coffee machine, you tell it how many. Choose how strong you want the coffee on a scale of 1, 2 or 3. There is even the option for ready ground coffee or brew from bean. If you choose the ready ground method you must have the coffee grounds already sitting in the filter. But why would you choose that when the machine has a built in coffee grinder. Yep you read that right, it has a grinder built in. The grinder is located at the very top of the machine, just below the wonderful transparent coffee store. We love how the coffee beans are on display.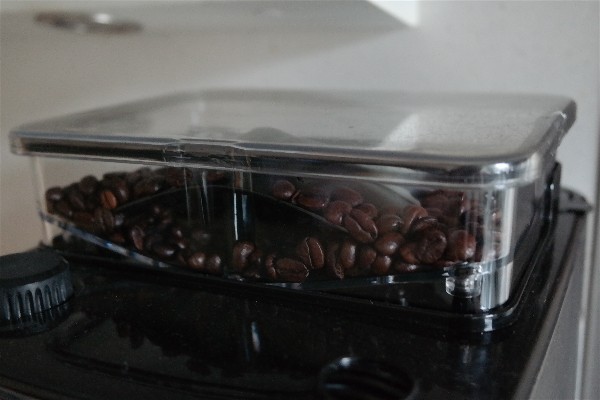 Once you choose the number of cups you want and the strength of the coffee (we always choose strong) you can press start. The Smarter Coffee Machine will beep and immediately jump into action. Our second favourite feature is the water level indicator. There is a water level indicator built into the coffee machine which connects remotely to the app allowing you to check the water level at any time. Extremely useful!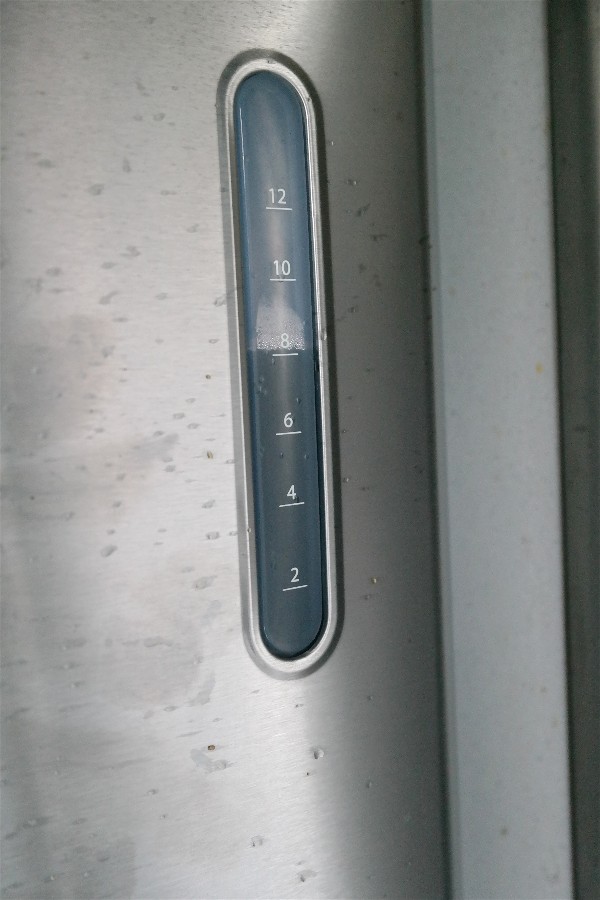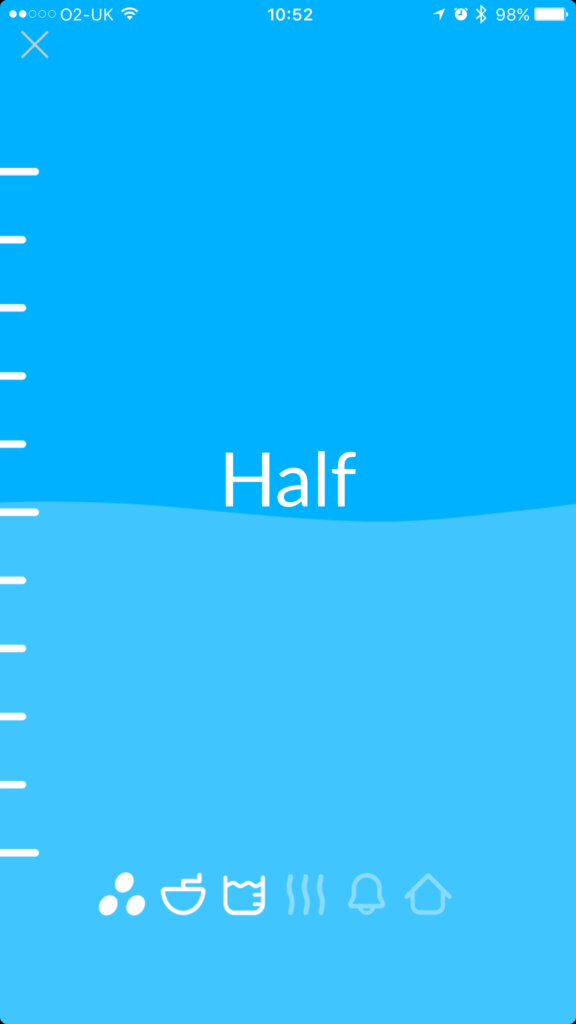 You can also set the kettle to keep the water warm for a set duration of time as well. Another two features which we use daily is the Alarm Mode and Home Mode. Firstly the Alarm mode, once set will pop up on your phone when you wake up asking you if you want to pop the coffee machine on. I use to think you had to have a butler to get that sort of service! You simply set this alarm time yourself from within the app. The second mode is Home Mode, this as it suggests relates to you arriving home. The kettle will automatically know when you enter your home's wifi network, therefore must be just arriving home and will prompt you if you want to pop the coffee machine on. Again, something I thought was reserved for those with staff!
If you happen to be standing beside the coffee machine, and heaven forbid do not have your phone in your hand you can simply manually set it to brew your perfect cup of coffee with all the same customisations as the app. Very old school we know!
So who is it for?
This is going to be a simple answer. Anyone who can use a mobile phone app can master this coffee machine. From young to old this coffee machine can provide convenience. From teenagers who want to hide in their bedroom and still be able to get a cup of coffee on the go, the busy student, the busy mum, the busy husband, the mobility impaired and even the elderly. We could go on and on. I love the idea of the elderly being able to use this coffee machine without having to get up out of their chair or bed to have to wait for the kettle to boil. The app handily notifies you once your coffee is ready too!
We simply cannot rate this coffee machine enough. And like everything we review we can give you a 100% honest opinion as we use this multiple times every single day. It is rigorously tested (and gawked at in awe by any visitors to the house!).