DinaDina Belfast – Review
Just before we start the New Year we wanted to share with you a review of a local Italian eatery in Belfast. DinaDina has been on our 'to-eat' list for quite some time. So when we got the opportunity to pop in and sample some of their authentic Italian food we jumped at the chance. OhhSocial arranged for us to visit and try their new menu and experience their new decor for ourselves.
Join up to OhhSocial with us and you'll get a years membership for £10! How can you beat that!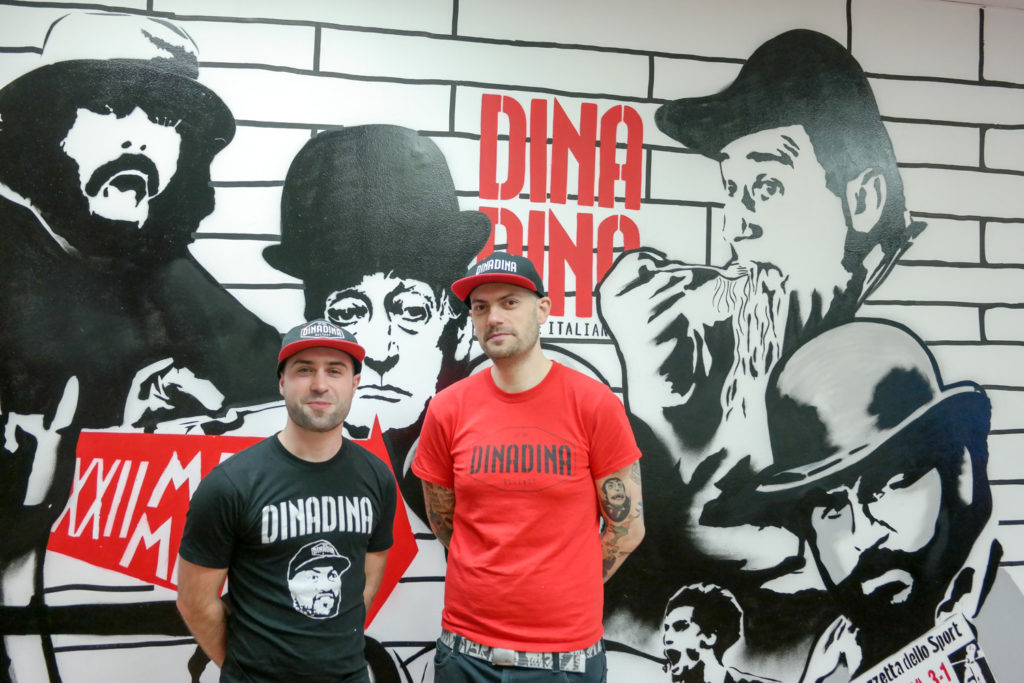 For anyone who has not heard of OhhSocial before this is a great new app which has arrived in Northern Ireland. Offering great discounts on Wine & Dine, Health & Beauty, Leisure & Attractions and Kids Activities. The selection is really huge. All their exclusive offers are buy one get one free on a multitude of different things in each location. All this for a simple fee of £10 when purchased through their website www.ohhsocial.com. This is a special pre-sale fee for 2017! What a bargain! We've used it loads ourselves already, and saved more than the app cost on in one use and we'll be showcasing some of the restaurants and locations over the next few months.
Are you ready to start saving? Download the app today.
iTunes: http://apple.co/2b98nFF
Google Play: http://bit.ly/2aceI2e
We love Italian food but unfortunately all too often Italian restaurants or takeaways are limited to the usual pizza and pasta selections. We we were hugely excited to hear that not only is DinaDina's owner and staff are from Milano itself, but that they only use traditional and authentic Italian recipes from their own families. It can't get more Italian than that.
Tucked away in a backstreet of Belfast City Centre, just behind City Hall, sits this Italian gem! Inside this restaurant is very casual and relaxed. Often filled with Italians themselves who like to keep this gem their secret, the owners chat away to happy customers while they enjoy their lunch. Alessandro is always willing to give you his recommendations on what you should try.  With his expert knowledge which by far surpasses our own we let him do all the decision making during our visit. We weren't disappointed! You can view their entire menu here.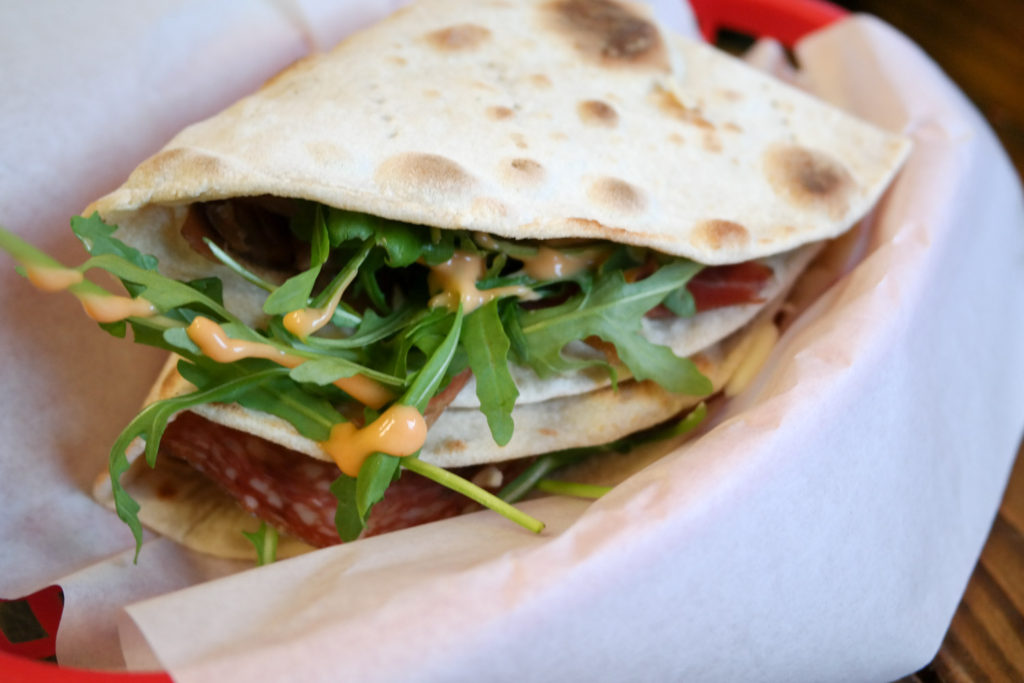 We started with their most popular item on their menu, the Piadina. This is a traditional Italian flatbread which an array of different fillings. All the Piadina's served in DinaDina are handmade in store as fresh as possible. They are often made on demand as they are ordered so they are literally made in front of your eyes.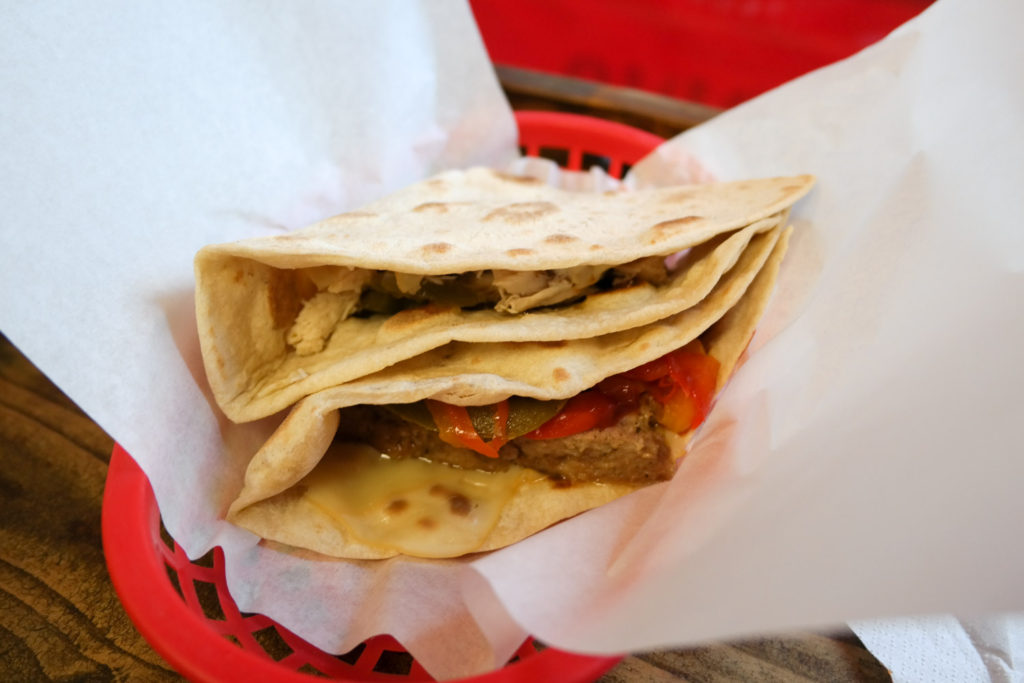 We opted for the Classica and Milano as recommended to us by Alessandro. The Classica contains Parma ham, rocket, mozzarella cheese and cocktail sauce.  The Milano contains Salame Milano, rocket, mozzarella cheese and mayonnaise. We were blown away by the freshness of the flavours and the wonderful flavour combinations in each Piadina.
We were so impressed by these Piadinas we decided to try two others. The Ciccio which contains DinaDina's very own homemade Italian pork sausage, roasted peppers, Scamorza smoked cheese with BBQ sauce. We also decided to try the Gallo which contains marinaded chicken breast, roasted peppers, Scamorza smooked cheese with sweet chilli.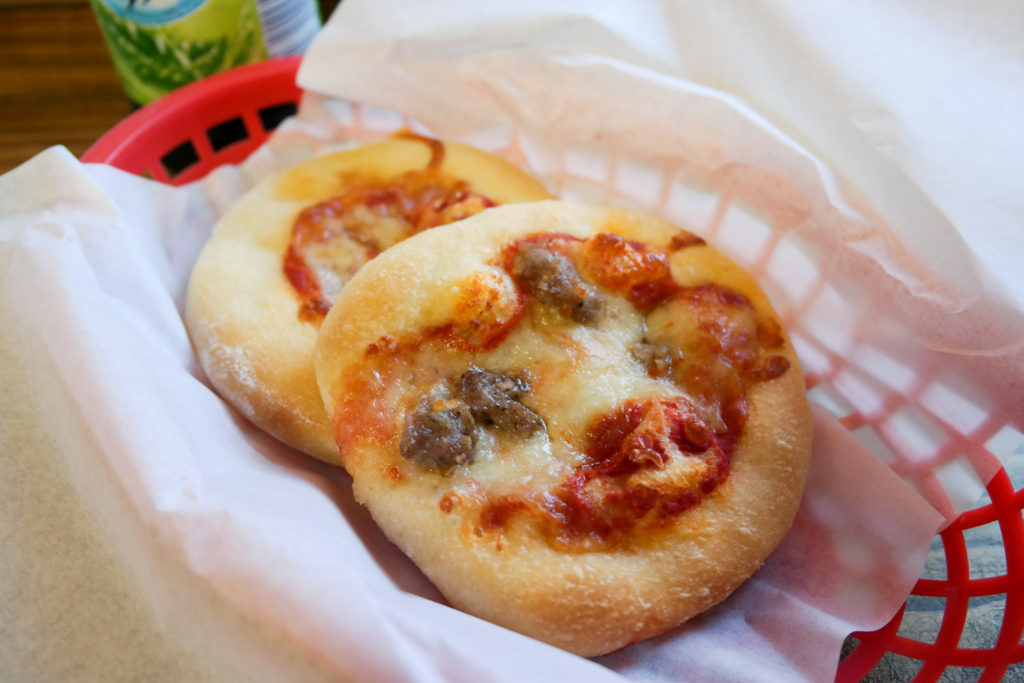 We also spotted traditional Italian bakery style mini pizzas on the menu so had to try these. We tried both the Margherita and Pork Sausage. These are delicious snacks to accompany your meal. Packed with flavour and incredibly fresh.
Now the bit which we know you have been waiting for….
The Desserts
The first dessert which we tried was the Tiramisu. This isn't any old Tiramisu, it is made using their very own traditional Italian recipe and made in store.  The recipe itself uses no alcohol so is kid friendly. And also means that adults can eat as much as they like (if only it worked that way!).  The Tiramisu itself comes in little takeaway containers which not only makes it easy to eat on to go but also encourages you to buy one to eat later. Oh dear!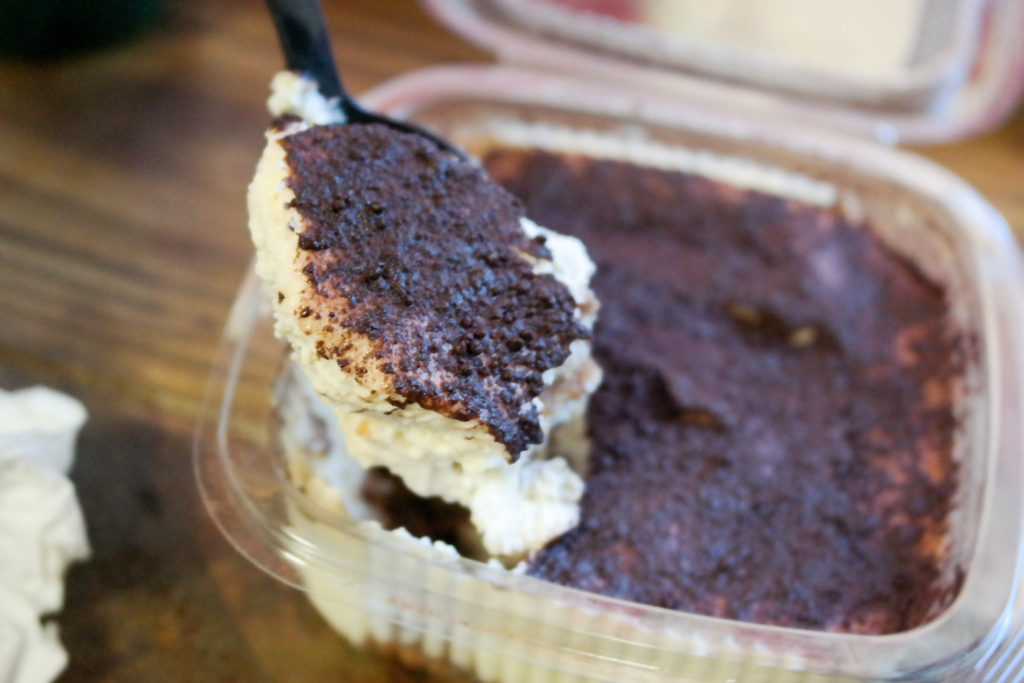 The other dessert we tried was the Salame Di Cioccolato which is essentially chocolate salame but without any meat. In fact the nearest it comes to salame is how it looks. A sausage shaped chocolate treat with biscuit pieces. Another great Italian recipe which is a firm favourite in Italy and all around the world.  These desserts are a great traditional Italian way to round off this trip.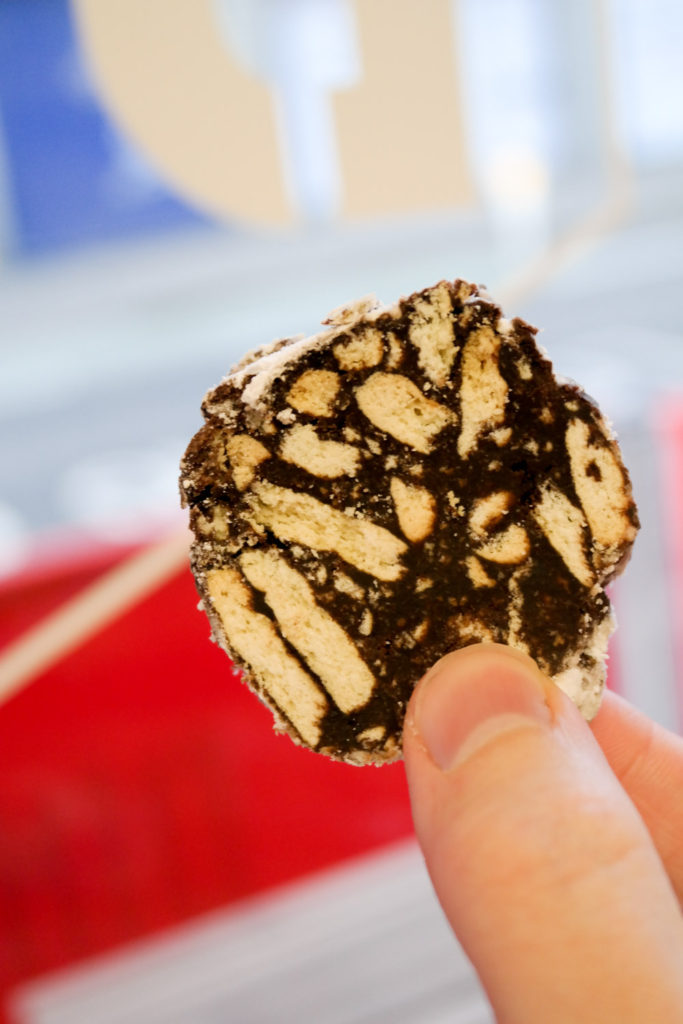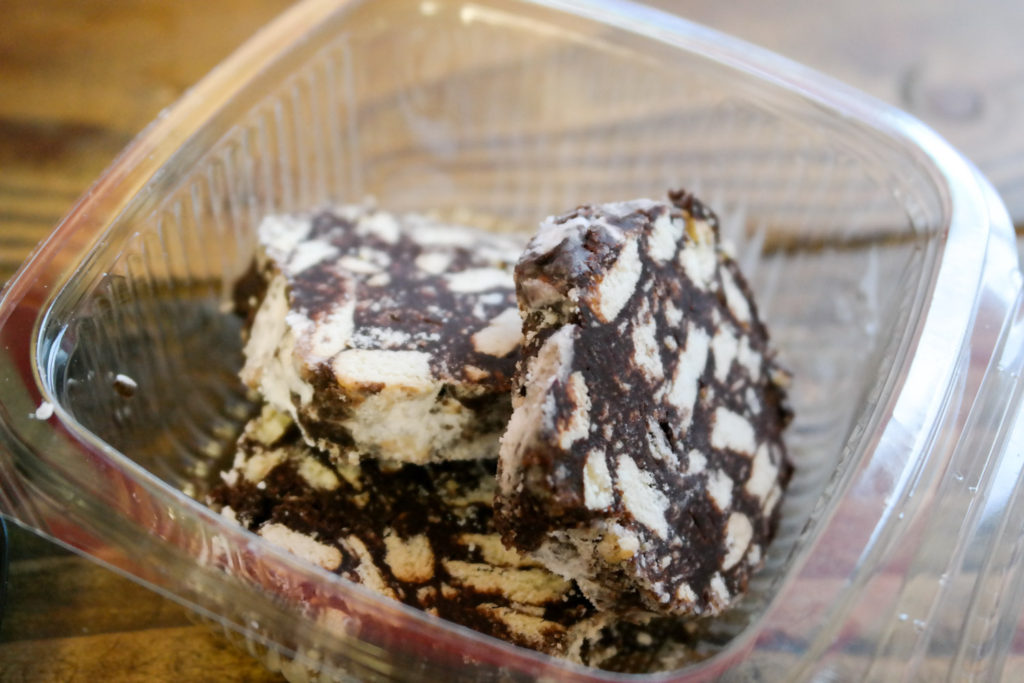 We look forward to visiting DinaDina again and exploring more of their menus delights.