BakingBar Top Chefs Interview – Tom Peters
As part of the series of Baking Bar Top Chefs Interview – Tom Peters. We had the opportunity to interview the inspirational Tom Peters about his experiences with cooking and what makes him tick.
Tom currently works in Roux at Parliament Square where he has worked since 2013. With recently being promoted to Senior Sous Chef in 2017. 2017 itself was a highly successful year for Tom as he was also a contestant on Professional Master Chef! We look forward to seeing a lot more from Tom in the coming years.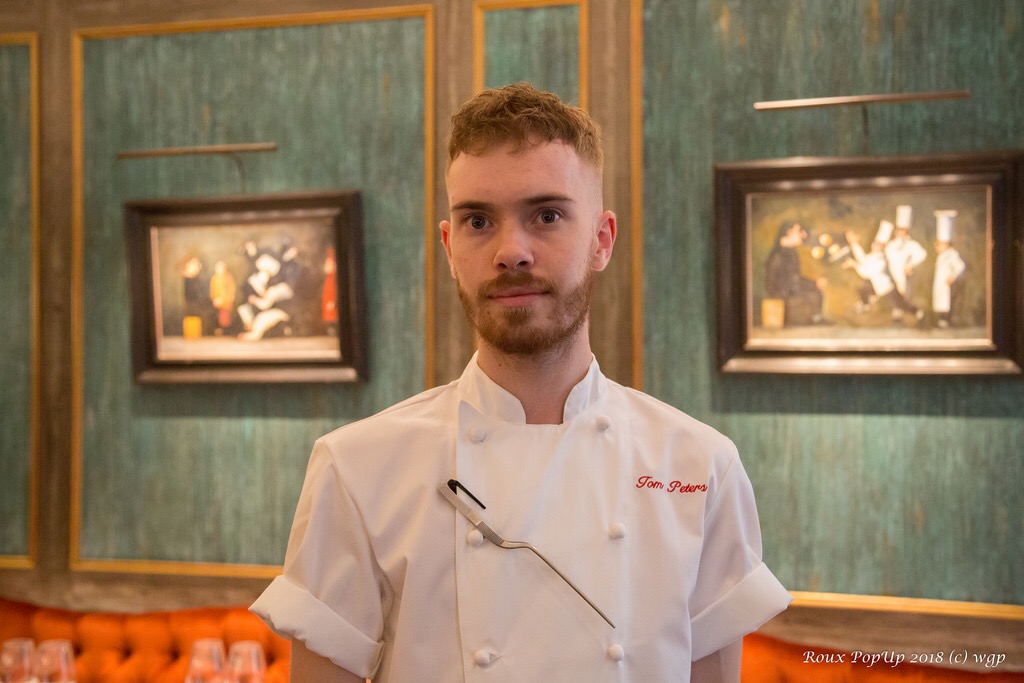 When and from whom did you learn about cooking? Do you have any early memories of something you enjoyed cooking?
I started cooking from a young age, basic things with my Mum. But it was special time we spent together and we always looked forward to that it.
Where did it all begin? What was your first job in a professional kitchen and how do you think this helped get you where you are today?
I kind of fell into this job professionally, I always enjoyed cooking as I said at home, and one day my brother served the Chef Patron of Annie Jones restaurant in Petersfield, and mentioned to him I liked cooking, what he didn't mention was the fact I was 14. Anyway I started in the kitchen washing dishes, and I knew I didn't want to be doing that for long, and was so interested in what everyone else was doing in the kitchen. So I started to get more involved week in week out and my career just took off from there really, went to Southdowns College in Portsmouth, where I met some amazingly inspiring and influential people.
"I think this experience from a young age working in kitchens taught me a number of things, the hunger and desire to want to always be better may be one of the most important lessons learnt."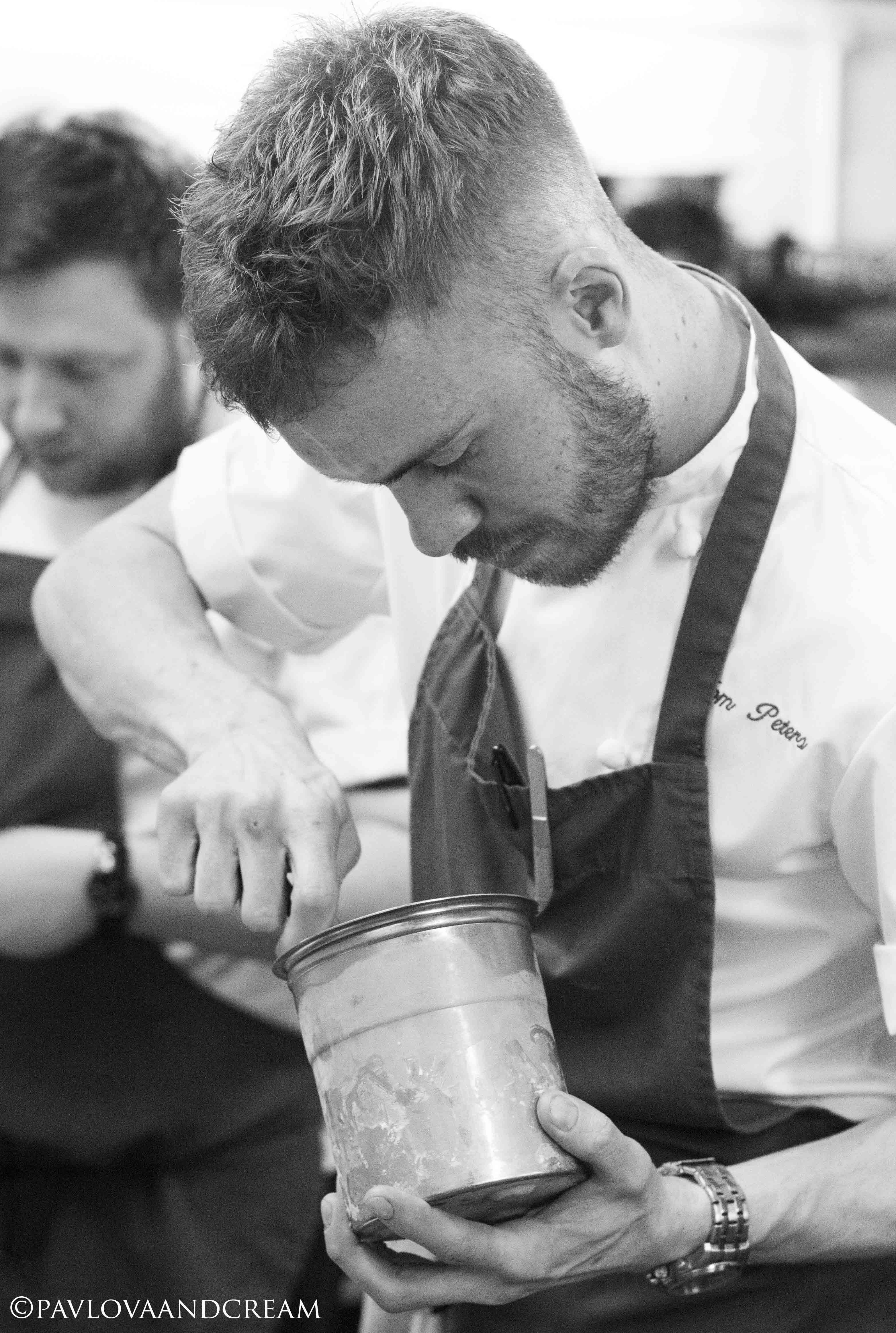 What is one of your favourite ingredients to use in your dishes and why?
Rhubarb/ asparagus are two of my favourite things to cook with, not only are they amazingly quintessentially British, however they are signs that the bleak winter is almost over, and we have an abundance of great produce to come.
What is your favourite dish to cook? Do you have a favourite that you like to eat yourself?
I don't have a favourite dish to cook as such, I've had dishes in the past I may of considered to be a 'signature' however its a habit to always try and make it better each time, so its probably not even the same dish anymore!
Have you ever cooked for any celebrities or famous faces?
While I was at college, I had the opportunity to cook for the Queen at Buckingham palace and Windsor castle, which was a fantastic experience. I also recently competed on Masterchef the Professionals, so cooking for the renowned Marcus Waering and Monica Galleti was a Fantastic Challenge.
Do you have any funny or embarrassing kitchen stories to tell?
I Cried as I left my first day of Work in a professional kitchen at 14 years old, because I wasn't given any money there and then and didn't grasp the concept of getting Paid at the end of the week/month. I had just Done 'the longest day ever' and had nothing to show for it, when I got home I got laughed at.
Is there a celebrity chef who inspires you or has inspired you from the beginning of your career? Why does this person inspire you so much?
It sounds Extremely Cliche, However Gordon Ramsay was a massive inspiration to me when I was starting out as a chef, after reading 'humble pie' I just wanted to work hard and get myself to the top.
Do you have any final advice for someone just starting to cook?
A fantastic creative industry to grow in. Be patient and learn from your mistakes as they will happen but its how you deal with them that will make the difference.