Marks and Spencer's Plant Kitchen
Marks and Spencer have just launched a new range called Plant Kitchen. Which as you guessed it is vegetarian meals, salads, snacks and ingredients. Over 60 new ones to be exact! SIXTY! They were kind enough to invite us to try some of them so we chose to try some of the new meals.
I'm certainly not a vegetarian (Do I smell bacon??) but I do eat quite a few vegetarian meals of various types whether at home or in restaurants. If it takes my fancy i'll eat it. So I've tried a fair few in my time.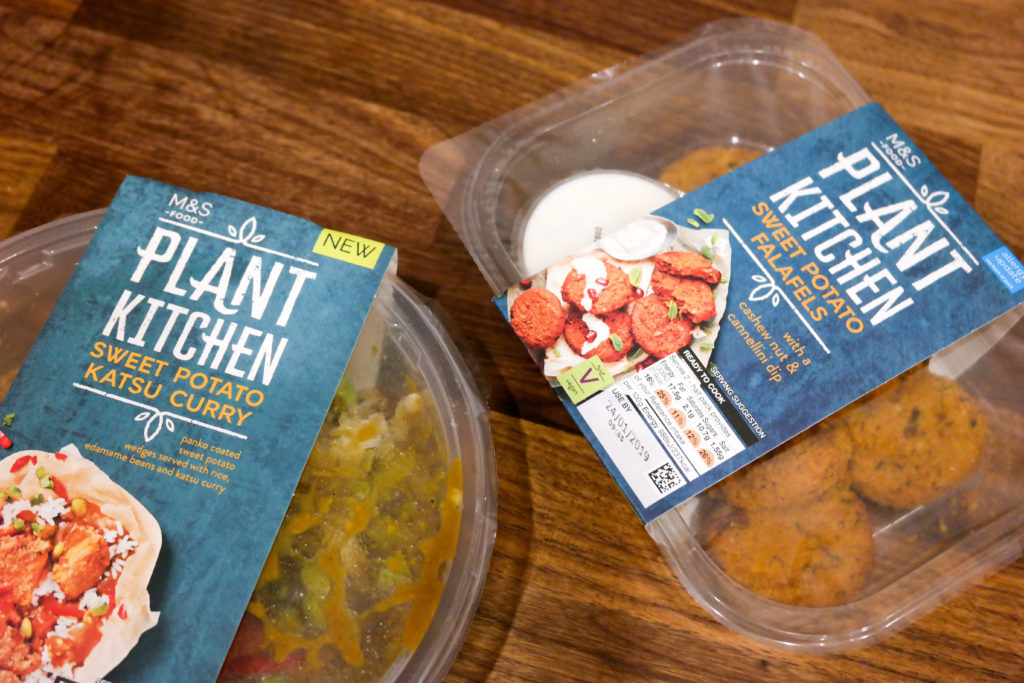 This is just a tiny tiny selection of what is on offer. The first item we looked at was the Sweet Potato Katsu Curry. Now I am already a massive fan of the Chicken Katsu Curry which Marks and Spencer which is hard to beat so this one was up against a tough challenge. The sweet potato is coated in breadcrumbs and you take this out of the pack and oven cook it and the rest goes in the microwave. This is a great idea as the crispy sweet potato creates a great texture in the dish. It is incredibly tasty and really filling. Its a thumbs up from me!
The second dish I tried was what I would consider a snack, some would maybe consider a meal. The Sweet Potato Falafels. These come with a cashew nut and cannelloni bean dip. These were so packed with flavour and great to share! However you might fight over the last one!
Chilli Non Carne!
Next up was the Chilli Non Carne and Rice. See what they did there?! This is a firm favourite in homes all across the country. This was absolutly great. Incredibly meaty which made me check the packaging twice. The soya mince used in these dishes is really meaty and chunky so it's texture works great in these meals. The same goes for the next dish. Lasagne. Vegetarian lasagne can be incredibly boring! Not this one. You could actually be fooled by this one. I almost was.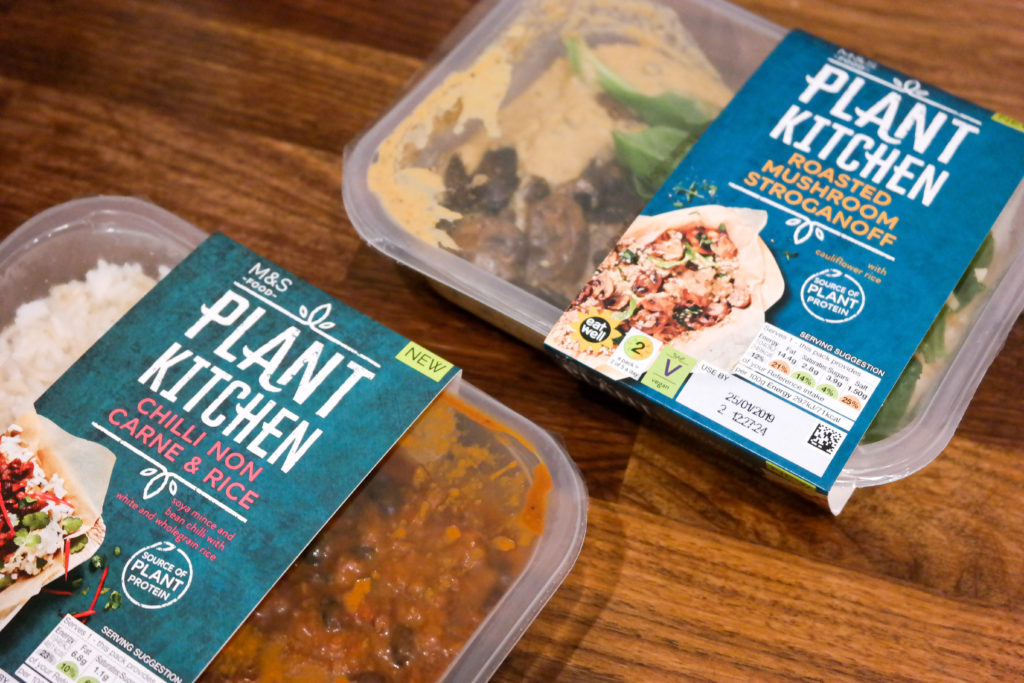 Roasted Mushroom Stroganoff is up next. Another favourite in a lot of homes. Mushroom is a great meat alternative in general as mushrooms are really meaty in texture if you keep them chunky. This was creamy and with a deep flavour as stroganoff should. Right down to the last mouthful.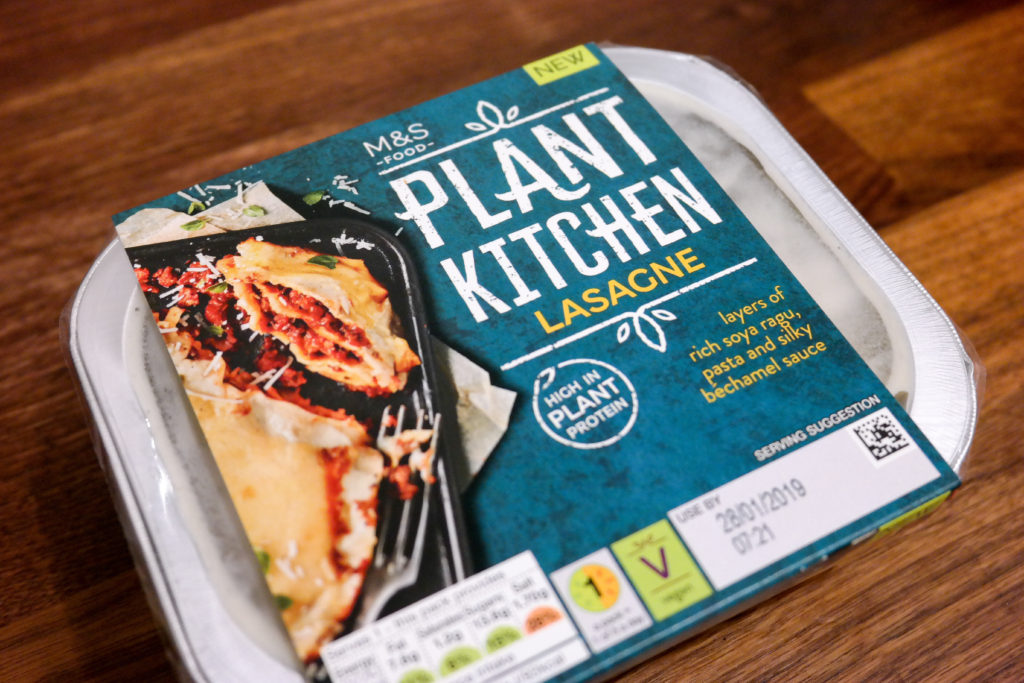 The Curry Test!
Every set of meals deserves at least one curry. So we tried two! There is a Tikka and Green Thai Curry and Jasmine Rice. Both dishes had the depth of flavour which you'd expect from the faithful originals. With experts telling us we should try and go meatless at least once a week these meals are a great alternative to the traditional options if you fancy a good meal. Not one meal was lacking in flavour.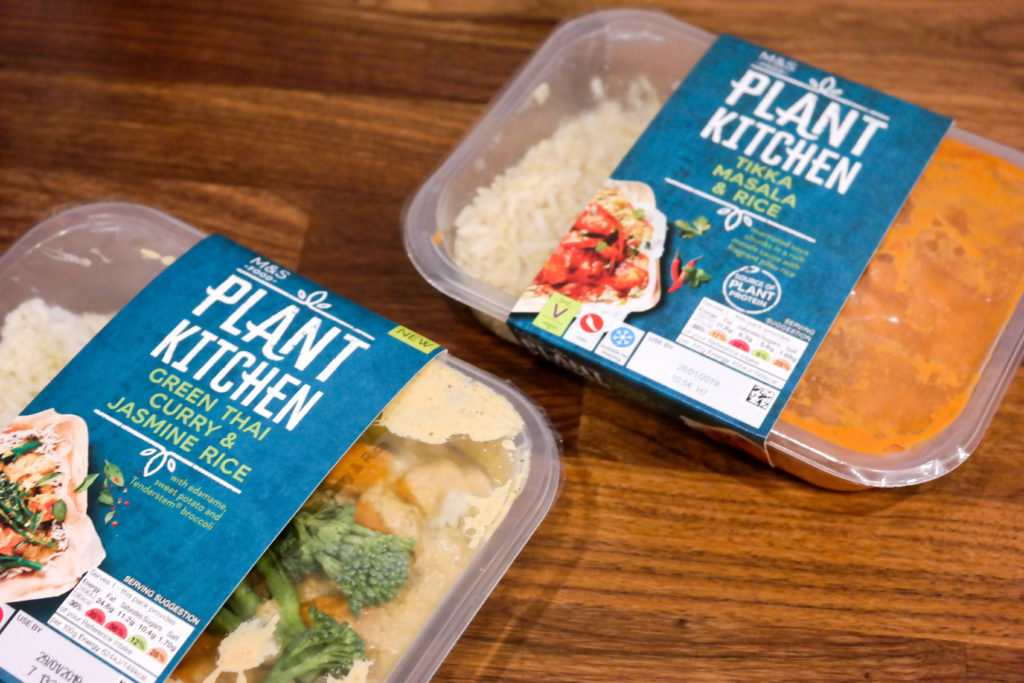 Pop into store and see what other Plant Kitchen range you can find. It's everywhere!