Judge Fru Fro Frozen Dessert Maker Review
With summer being in full swing when we heard about the
Judge Fru Fro frozen dessert maker we couldn't wait to give it a whirl! The Fru
Fro is a very simple yet ingenious piece of equipment. Made  up of only a few pieces the machine takes
frozen fruit and transforms it into a sorbet style dessert. When you use frozen
bananas as a base it comes out creamy, just like ice-cream! The cool thing is,
and parents will love this part, is that you completely control what is going
into your dessert, no added sugar, e numbers or anything else. You have full
control of what you push through the machine.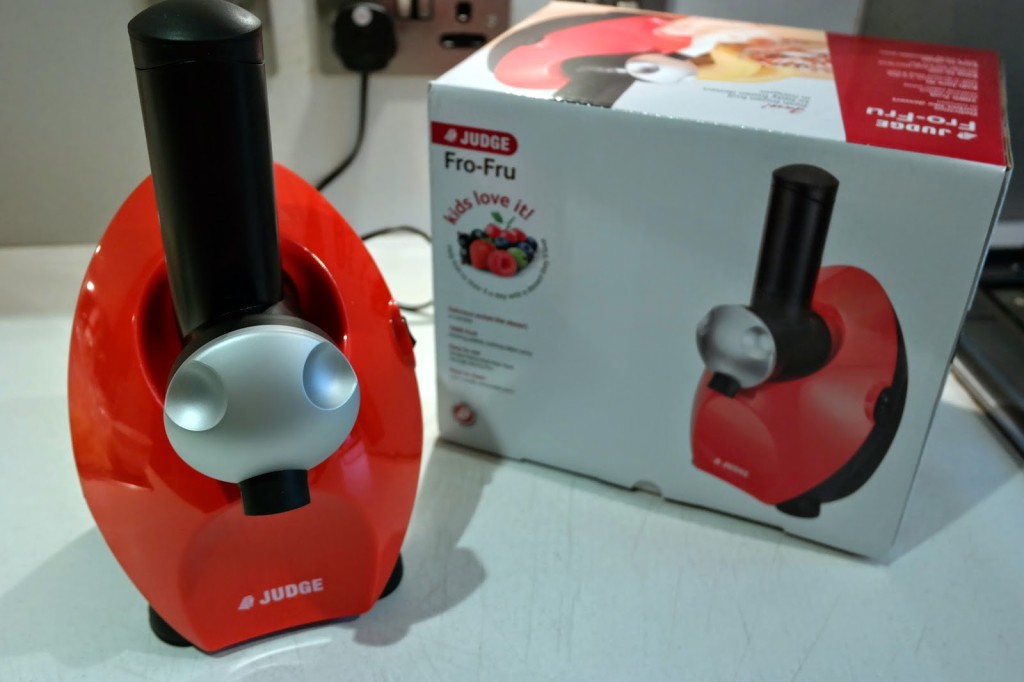 So how does it work exactly…. The first step is to choose
some fruit, slice it up and freeze it in some freezer/sandwich bags for a few
hours. Take it out of the freezer and allow it to stand for around 5-10 mins
until it starts to soften a little.
You then take the frozen fruit and add it into the funnel of
the Fro Fru machine, you will see now why you need to cut up the fruit before
freezing it. Bananas can be simply peeled and cut in half before freezing,
apples, peaches, pears and other similar shaped fruit can be cut into segments
before freezing.
The combinations are limitless to what you can produce! For
a creamy ice cream like consistency freeze ripe bananas and use this as a base
adding other fruits to create interesting flavours. For a sorbet like consistency
choose juicy fruits such as peaches, pears, apples, pineapple etc.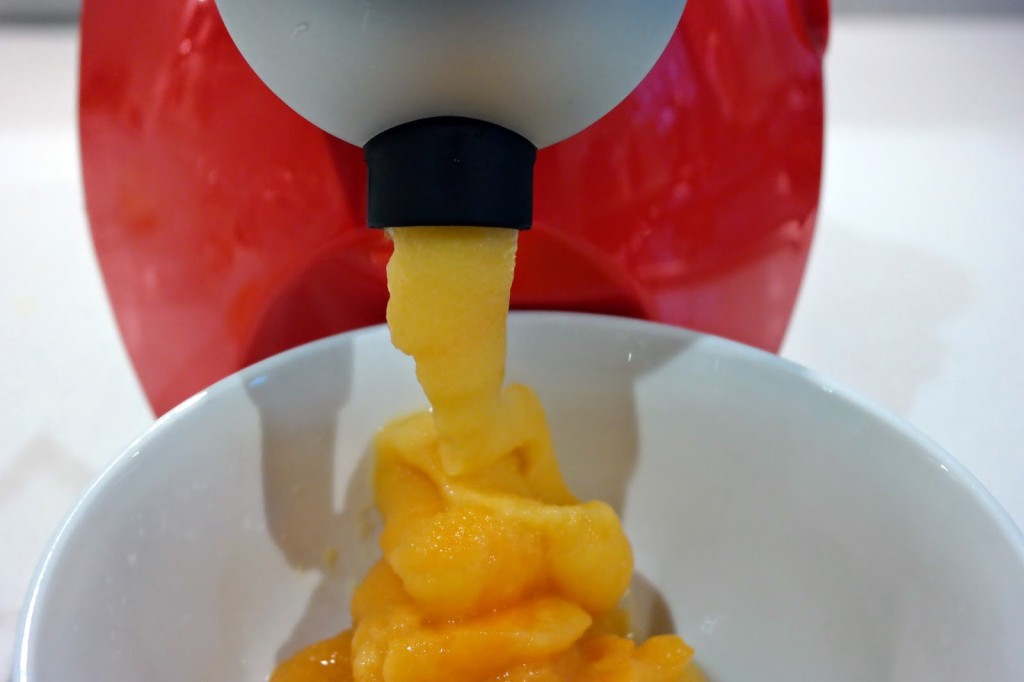 Although some people will see this machine as something to
create alternatives to sweet and sugar filled desserts but we're all allowed a
treat from time to time. You can even add chocolate (not frozen) into the fru
fro and the machine grinds it up into fine little pieces. Think chocolate chip
icecream!
Remember if you're adding lots of different ingredients into
the Fro Fru, because you are feeding them individually into the funnel the
frozen mixture itself may need gently stirred or mixed together in the bowl
before serving to become more presentable.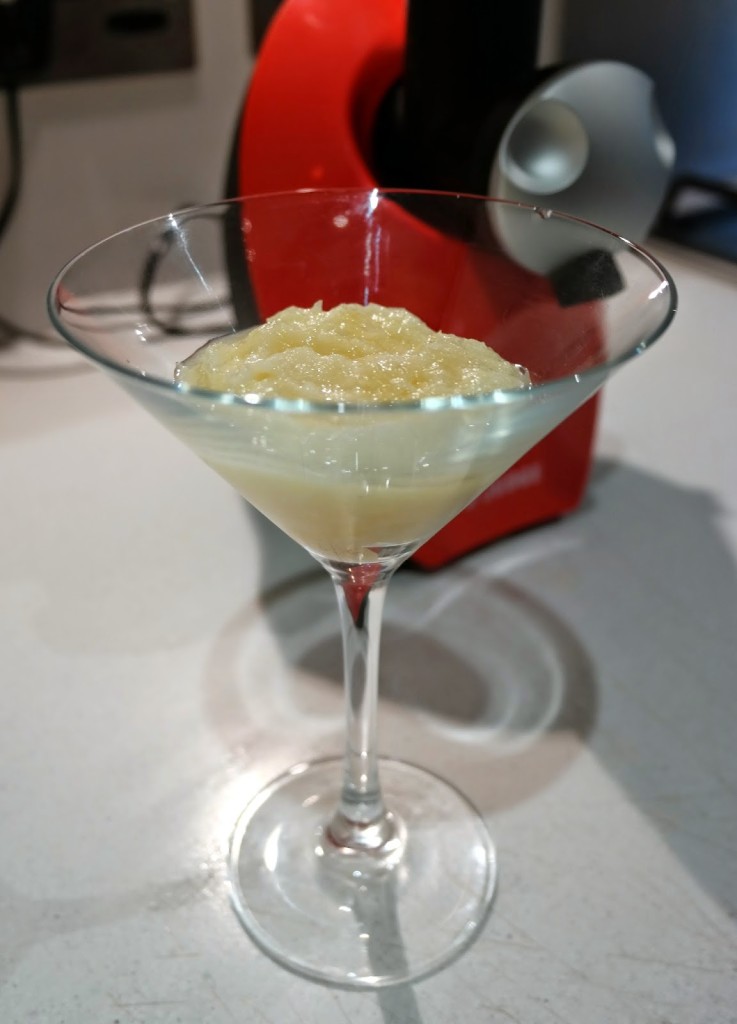 Sounds messy doesn't it? All that frozen fruit and grinding
it up, you'll be surprised to hear that the cleaning of the machine takes seconds!
The funnel, grinding mechanism and spout all come apart. Rinse under some warm
water and its clean in seconds.
We've been playing about with some flavour combinations
which will have your mouth watering just thinking about them.
Mango and Peach Sorbet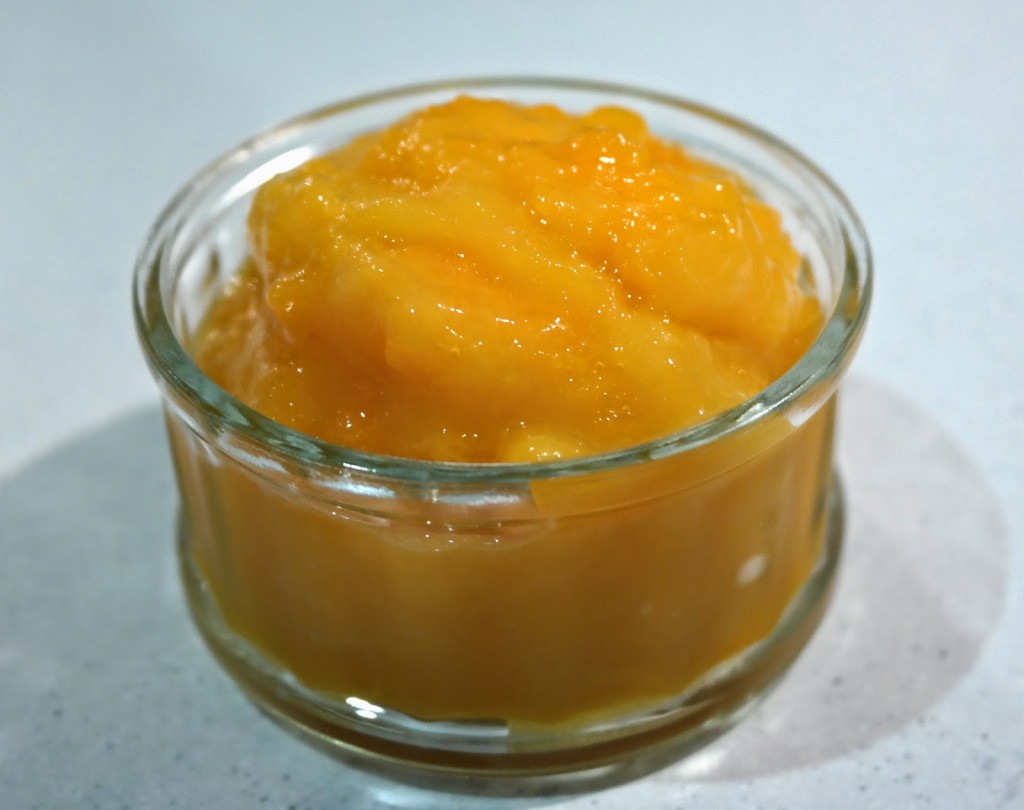 Pineapple Sorbet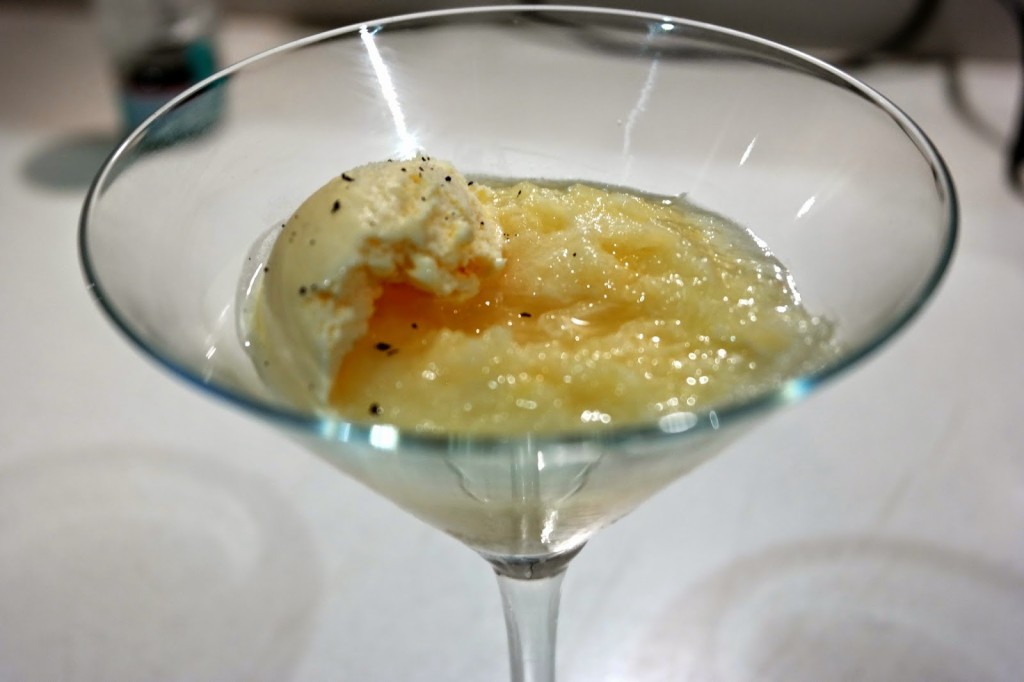 Although some people will see this a bit contradictory but
there's nothing wrong with adding a few spoonfulls of vanilla ice cream into
the machine to create whatever crazy ice cream creations you want.You  can check out the Fru Fro on the
Judge Cookware
Website.