Valentines Gift Guide 2017
At BakingBar we take great pride in our seasonal gift guides to give you some gift inspiration. From Bakery courses at FBOI.in, chocolates and cakes, to books and spa treatments, the list is endless when it comes to choosing a valentines day gift for you loved one. We have decided to follow with tradition and share with you a small selection of Valentines Gifts which we spotted and love this year.
Marks and Spencer
As for most occasions Marks and Spencer have a great selection of Valentines Gifts this Christmas. We have focused on the food items for obvious reasons. We love sweet things! This year we selected the wonderful Love Gift Cake which is a delicious chocolate sponge with a hidden red heart covered with soft red icing and royal icing decorations. Great to share! If cake is your thing we also spotted 2 Chocolate, Raspberry and Prosecco Cupcakes! If you're after something in a beautiful presentation box then Marks and Spencers is not to be outdone. This year you can find a wonderful Hand Decorated Milk Chocolate Hollow Heart with 4 Gold Lustered dark chocolate hearts filled with chocolate ganache. Amazing! If boxes of chocolate are more your thing then there is the Love Is Staying In box. This is a box filled to the brim with smooth milk chocolate truffle balls with white chocolate centres, chocolate mousse and crispy hazelnut fillings. Luxury!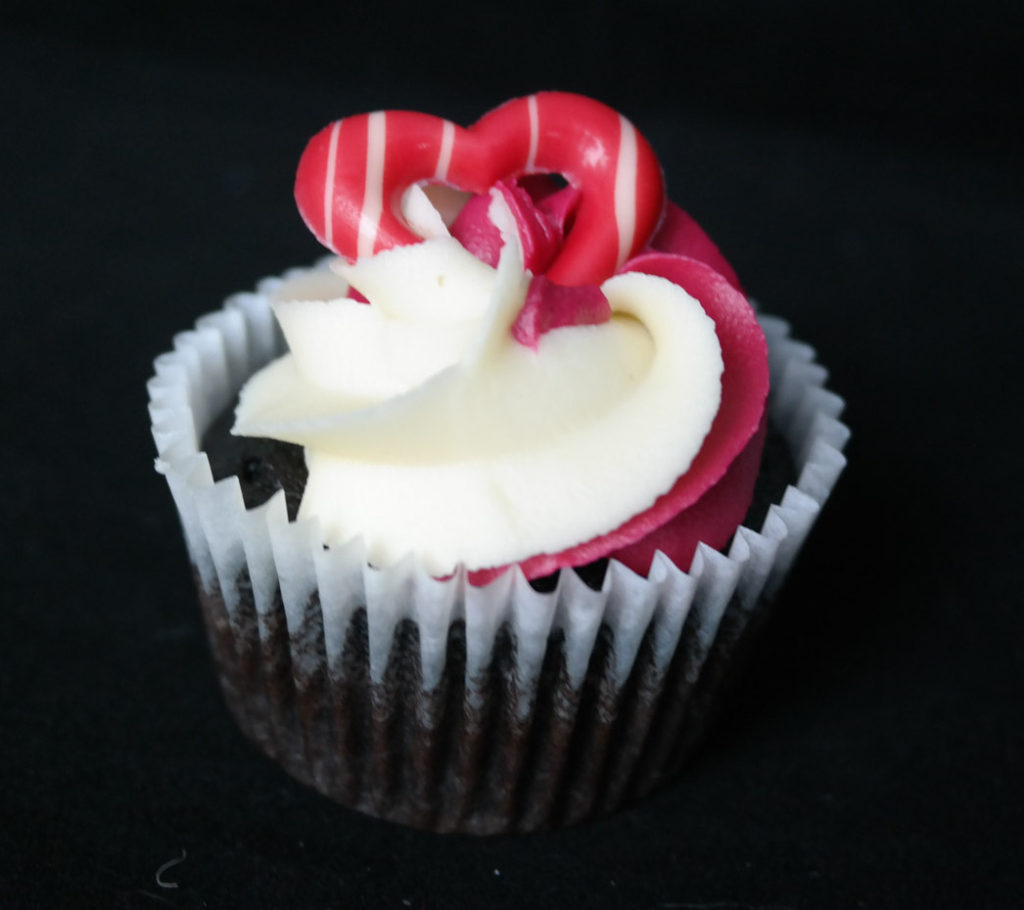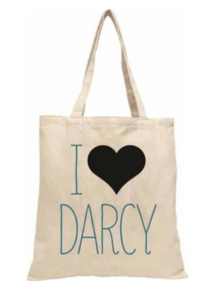 Waterstones
If your Valentine is a book lover like us then why not get them a Darcy Heart Tote Bag from Waterstones? Why not fill it with a couple of books too while you are at it. We recommend Deliciously Ella With Friends (which is on Half Price offer at the time of writing this!) and Mary Berry Everyday, because, well who doesn't want to be Mary Berry everyday!?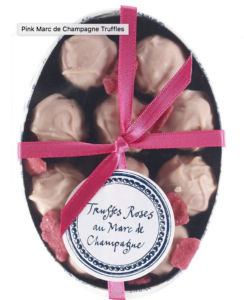 Rococo Chocolates
We always look forward to seeing what treats Rococo Chocolates launches each year for Valentines Day. They are one of our favourite chocolate shops in London! This year we absolutly love the Pink Marc de Champagne Truffles. Rich Marc de Champagne dark chocolate truffles coated in thick rose-pink white chocolate, decorated with crystallised rose petals and packed in a Rococo print oval box.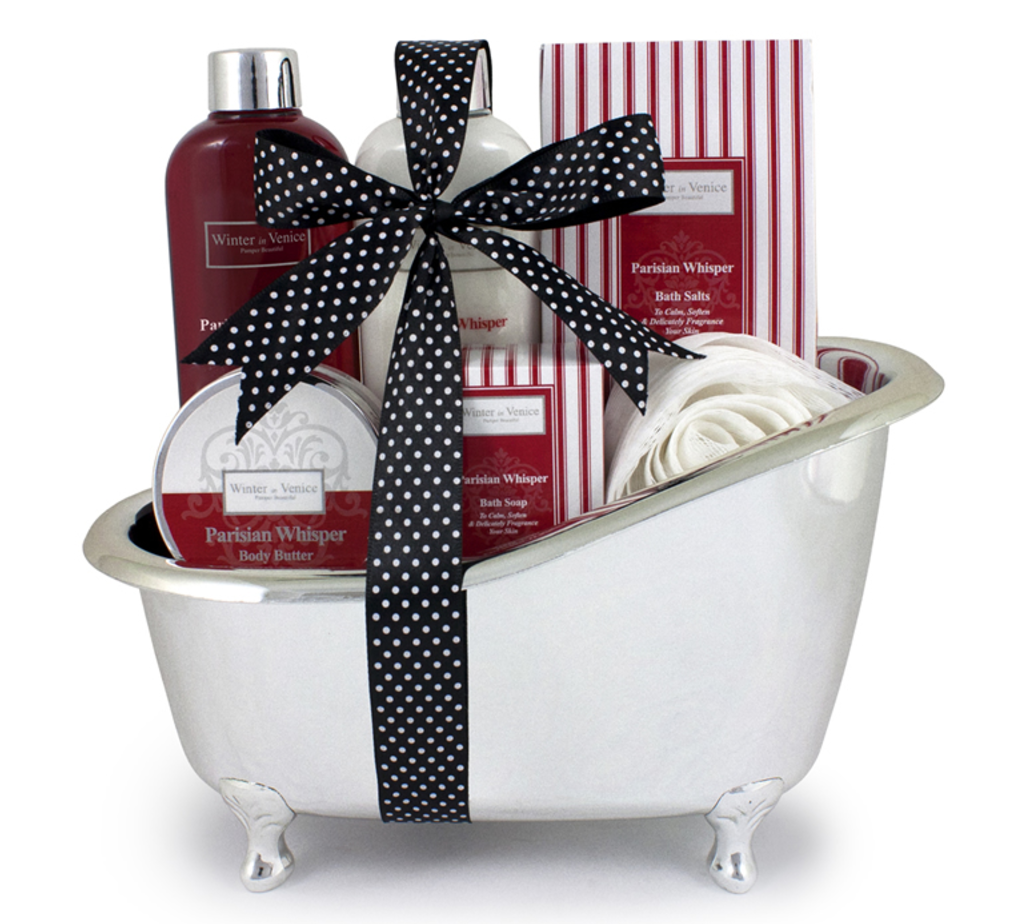 HamperGifts
We love a good hamper! Who doesn't!? At HamperGifts you will find every hamper you can imagine! Which is why we have chosen to feature a non-food hamper. Something a little different. The wonderfully unique Parisian Whisper Bath Tub is perfect for a lazy Sunday morning pamper session. A beautiful, re-usable bathtub tidy is packed with bathtime products and will sit smartly in any bathroom. The body butter, shower gel, bath salt, soap and body lotion all feature a fresh orange blossom fragrance, and are packed with Almond Oil, Evening Primrose Oil and Cocoa Butter.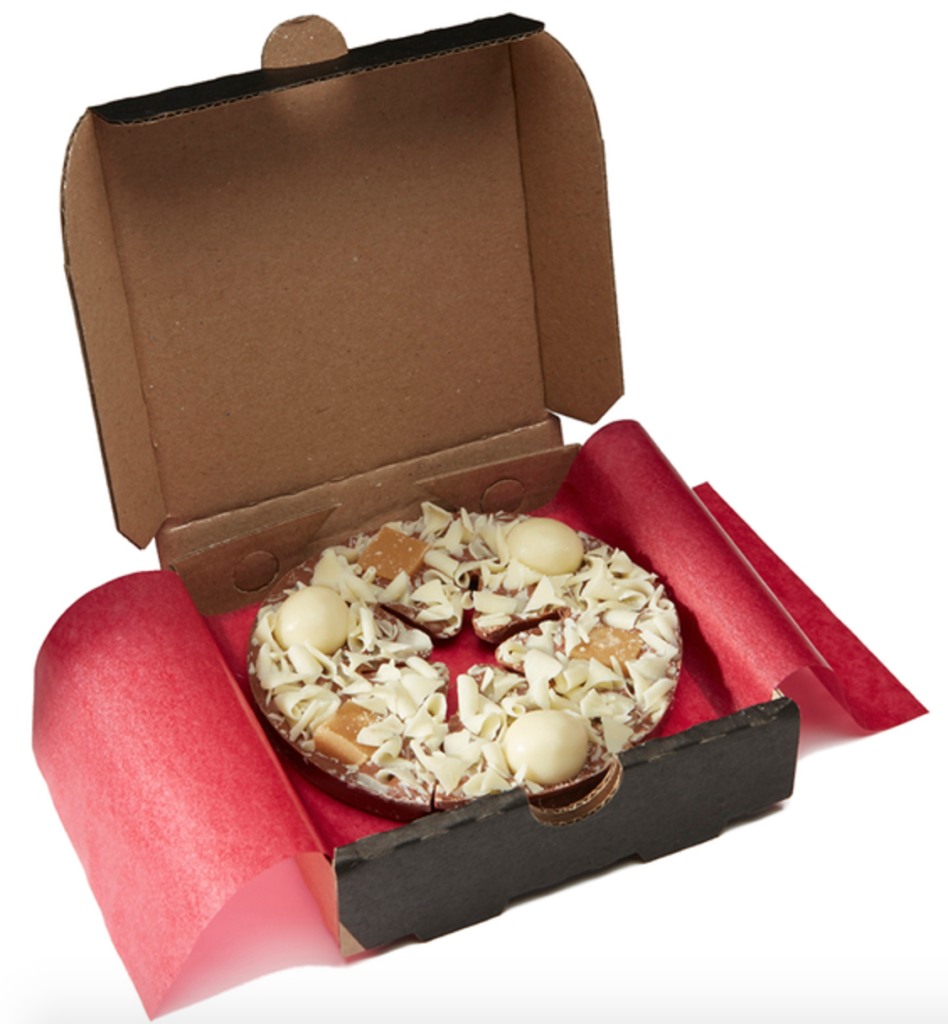 IWantOneOfThose
IWOOT is one of our favourite places to turn to when we cannot think of what to buy someone. It is a wealth of quirky gifts and inspiration. This Valentines why not treat your loved on to a pizza. But why settle for a normal pizza when you could have a Gourmet Chocolate Pizza Co. Salted Caramel Mini Chocolate Pizza. The mini Salted Caramel chocolate pizza is a petite 4″ pizza that is sliced into 6 mini portions. The delicious pizza has a Belgium milk chocolate base and is topped with salted caramel pieces, white chocolate covered rice balls, and finished with white chocolate curls.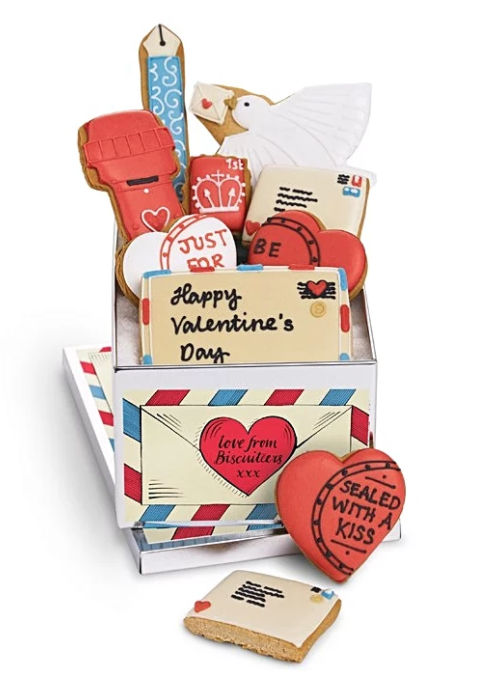 Biscuiteers
Have you seen the creations from Biscuiteers?! If you haven't you need to head over to their website right away. They are pieces of art rather than just biscuits. Take for example this Personalised Love Letter Collection. A tin of wonderful Valentines themed biscuits in a beautiful presentation tin. We love the attention to detail on these biscuits.
Underwear
It is not an uncommon occurrence for couples to buy underwear for one another. As quite an intimate item, it's the perfect gift for a day such as Valentine's day. If you need some inspiration when buying women's underwear for your partner, take a look at the top ten most comfortable, supportive underwear according to Rank & Style. If you have a sense of humour and want a gift that is personal to you and your partner, you can check out these Custom Face Boxer Shorts and panties.
Personalised Jewellery
Getting your loved one a custom piece of jewellery that is as unique as they are can make a great gift to be used all year round, and not just at over Valentine's Day! Consider something like a name necklace with your loved one's name on it. With plenty of designs to choose from, you're sure to find something that suits them down to a tee.