Our Weekend Getaway to Slieve Donard Resort and Spa
As you will have noticed from our social media pages I have taken a keen interest in ensuring a well balanced life which includes some little trips away to break up the ever increasingly busy life we all lead. I think it is so important to look after yourself in this way and to give yourself a break from your usual routine. Which is why I was delighted that Slieve Donard Resort and Spa were kind enough to invite me down to check out the hotel and have a bite to eat in their on-site restaurant The Percy French!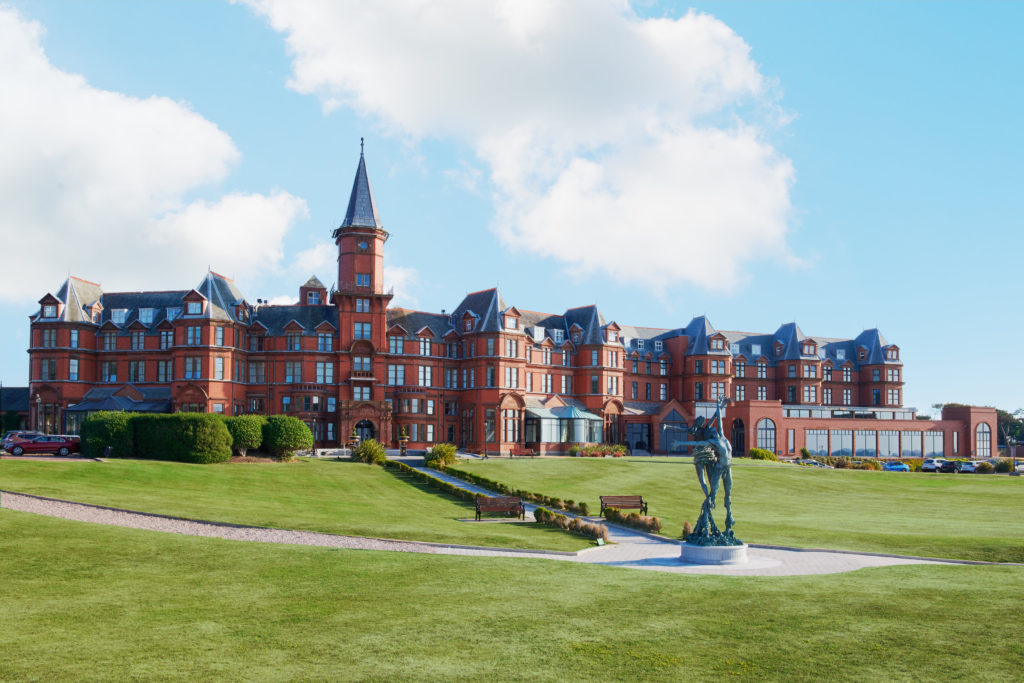 Slieve Donard Resort and Spa is located in Newcastle, Northern Ireland and is part of the Hastings Hotel group in Northern Ireland. Part of an illustrious history even before the Hastings Hotel group purchased the hotel. First starting out in 1898 by the Belfast and County Down Railway as a luxury end of line hotel. Essentially a luxury railway hotel. In the days when holidaying meant a train journey to somewhere closer than we would expect these days. Sadly the railway line is long gone but the hotel retains all its original splendour and grandeur. Still attracting guests both local and international alike. Sir Billy Hastings purchased the Slieve Donard Hotel in 1972 along with several other 'railway hotels' in Northern Ireland. If it was not for him who knows what fate these majestic hotels may have faced.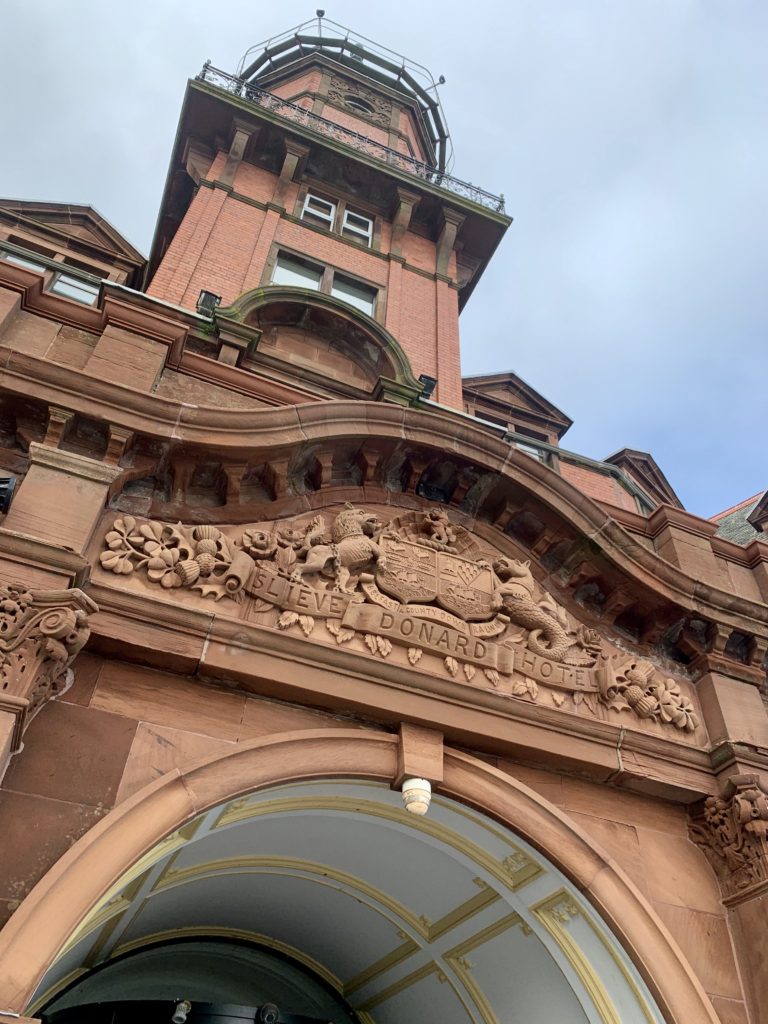 There is so much history to this hotel. So many famous faces have visited it including no other than Charlie Chaplin. So many historical events, so many peoples memories. You can read tons more of the history in their special booklet here.
The Hotel
As we've touched on above the hotel retains all its origional charm and elegance from a bygone era. Something which cannot be replicated from new hotels. However the inside of the hotel is luxurious, sleek and beautiful. The attention to detail to ensure that the decor looks both classical and in-keeping with the building yet modern and up to date. A large entrance hall with reception opens up to various rooms, bars and the restaurant.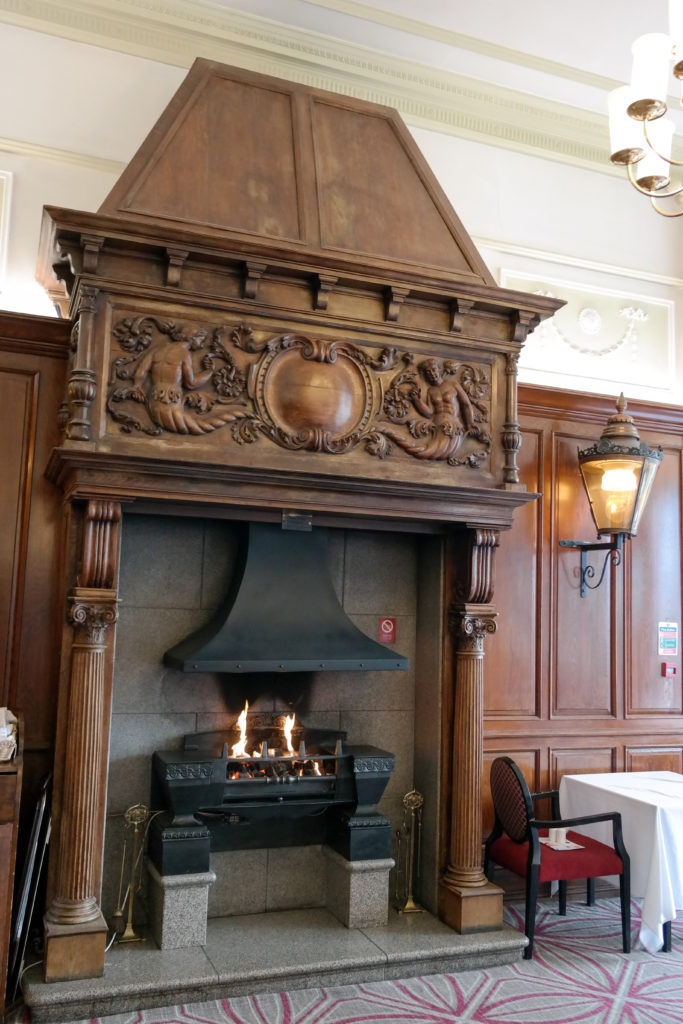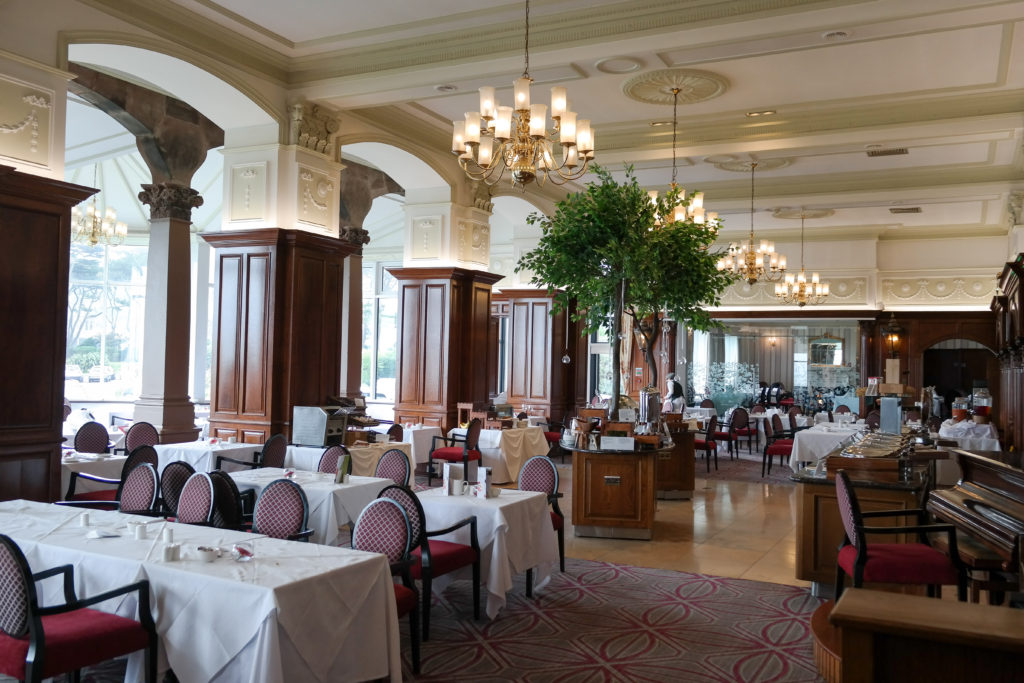 The Rooms
We were lucky enough to get a seaview room however almost all the rooms have one view or another as Newcastle is surrounded by the incredibly beautiful Mourne Mountains. With the sea on one side and the mountains on the other you're spoilt for which way to look! The rooms are all well proportioned as you'd expect from a grand hotel like this. Our room was at least double the size of some which we have stayed in! Fitted with a luxury bathroom, plenty of cupboard space and all important windows looking out to sea. I have to admit to walking straight through the room to the windows when we first opened the door. The view is something which you cannot find anywhere else!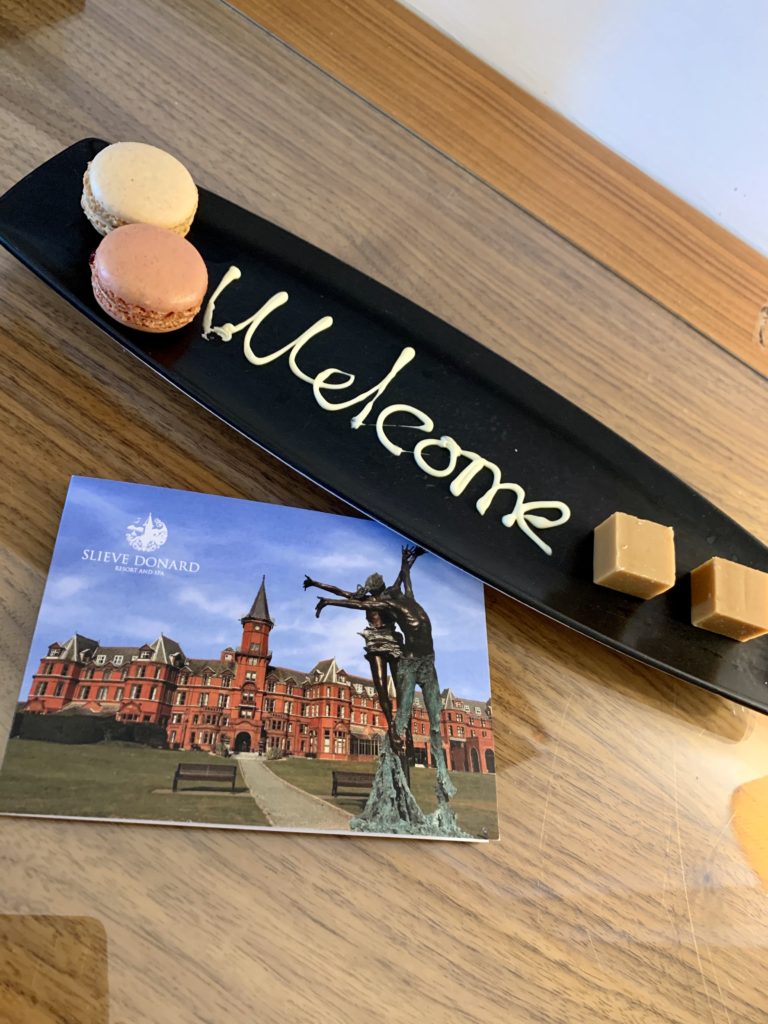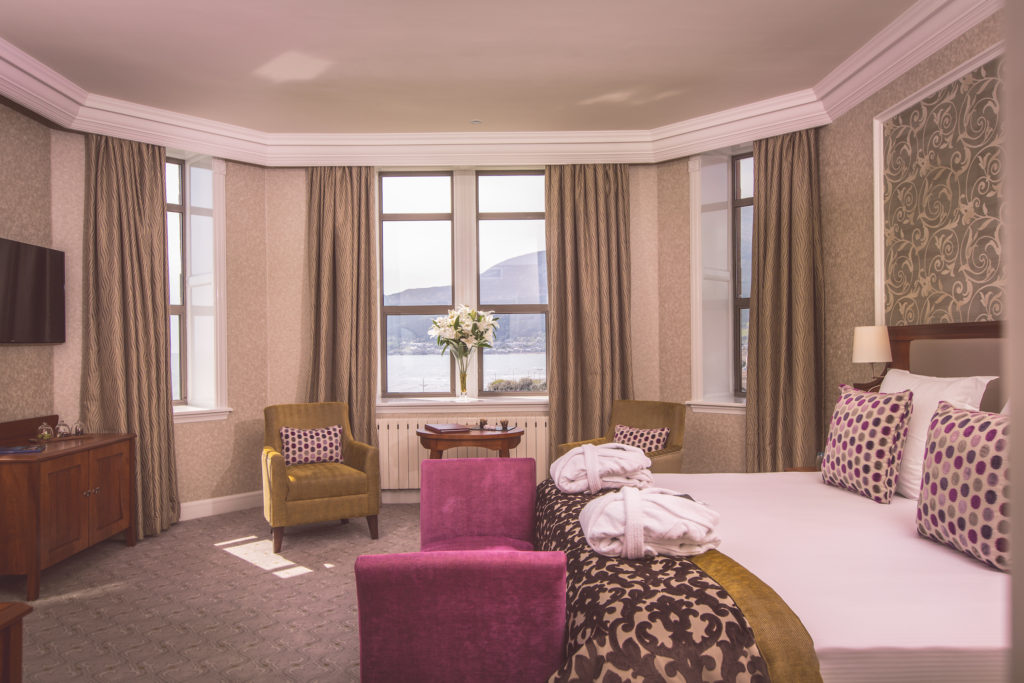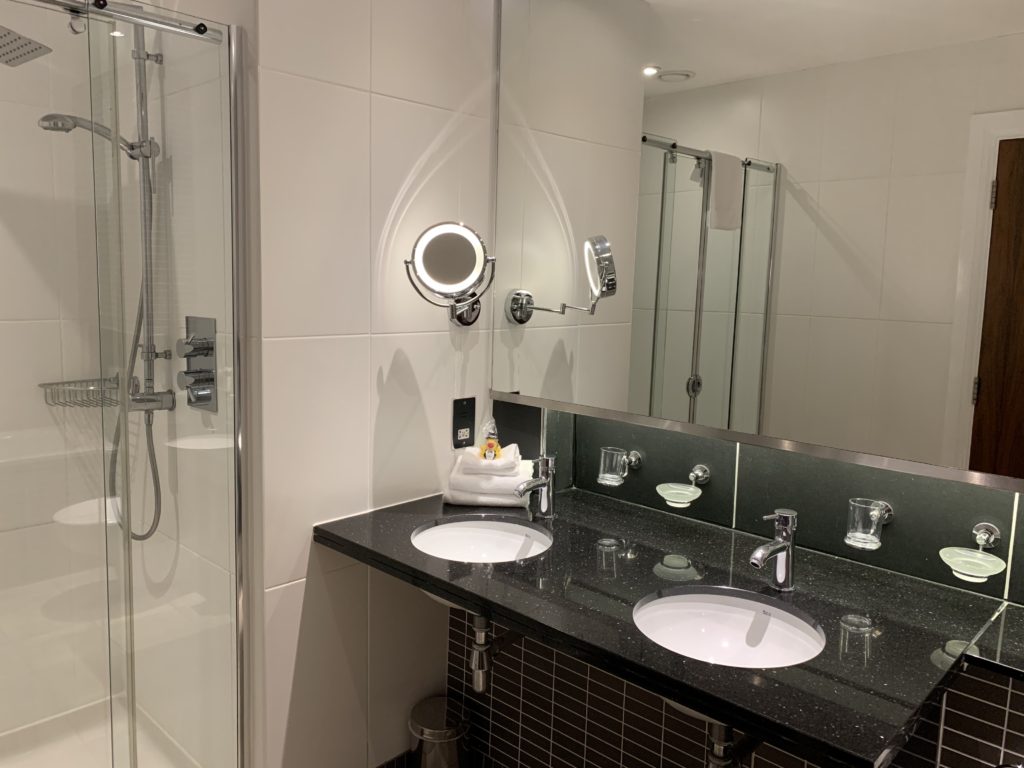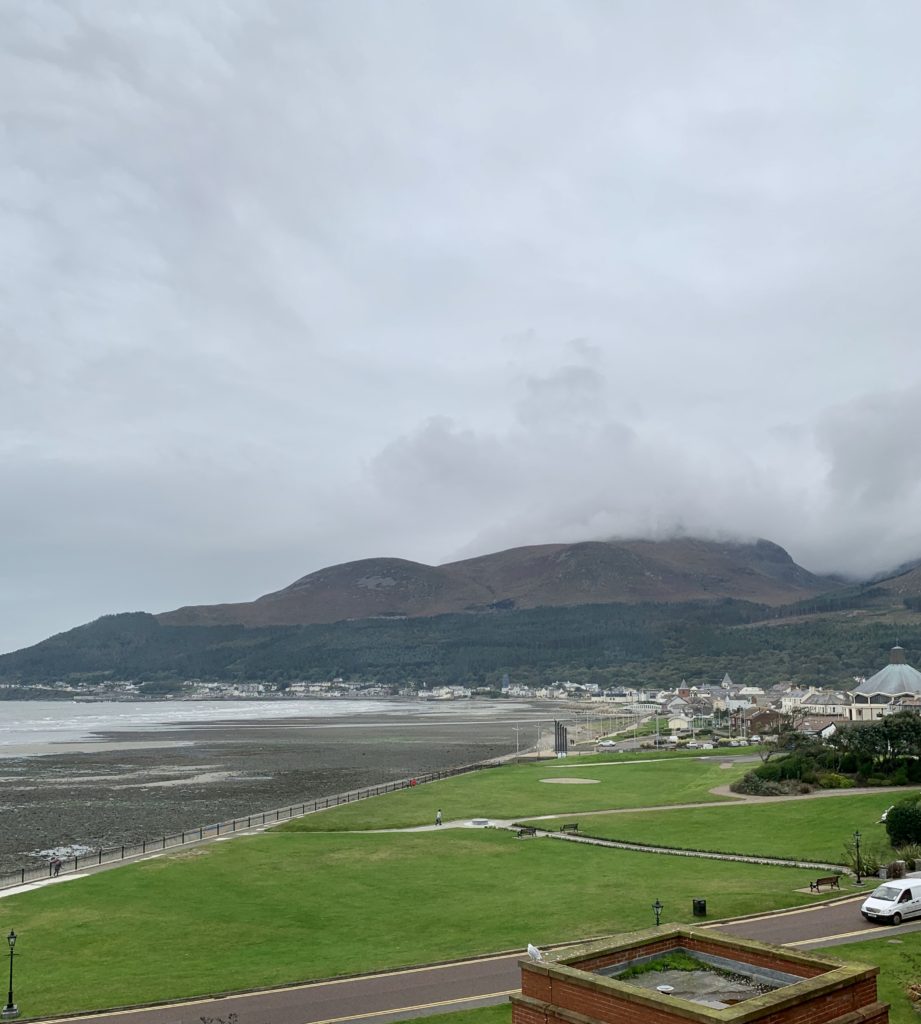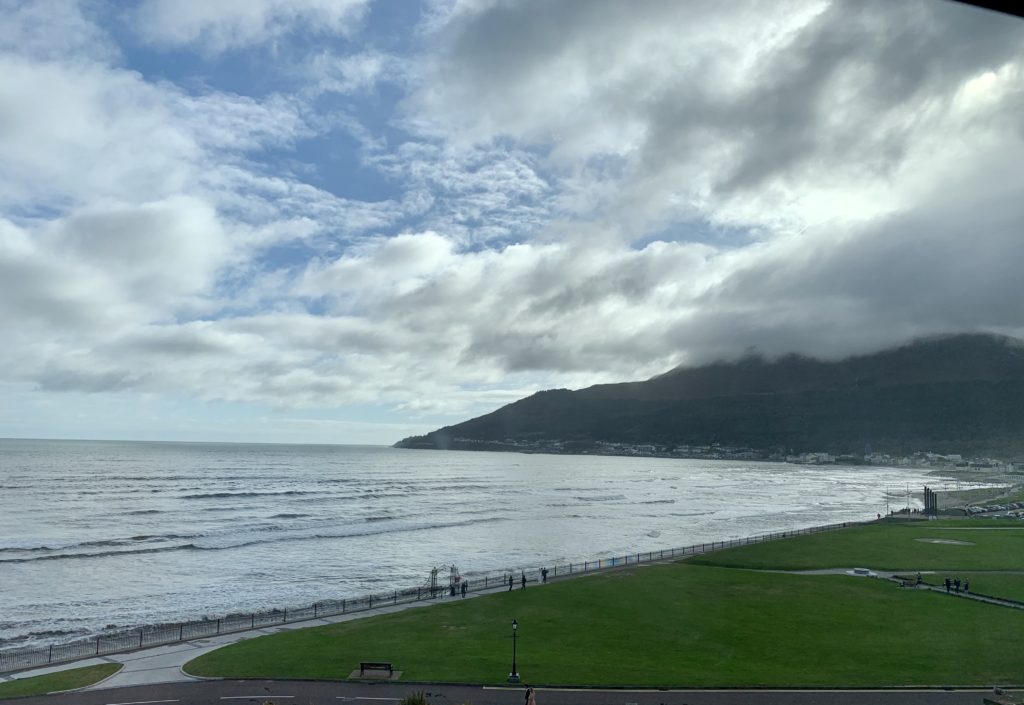 The Food
There is a restaurant within the hotel called the Oak Restaurant which is fine dining. There is also another restaurant outside on the grounds which is less formal. This is called The Percy French and where we decided to grab a bite to eat that evening. Sitting at yet another sea view window in the restaurant (I did say spoiled for views didn't I!) we were also spoilt for choice on the menu.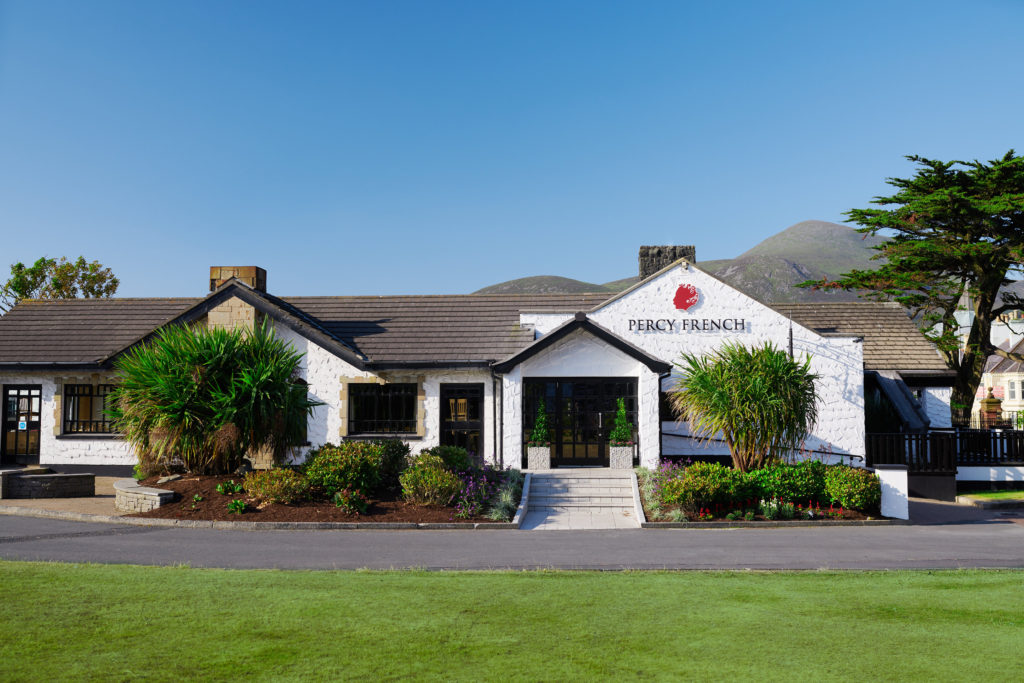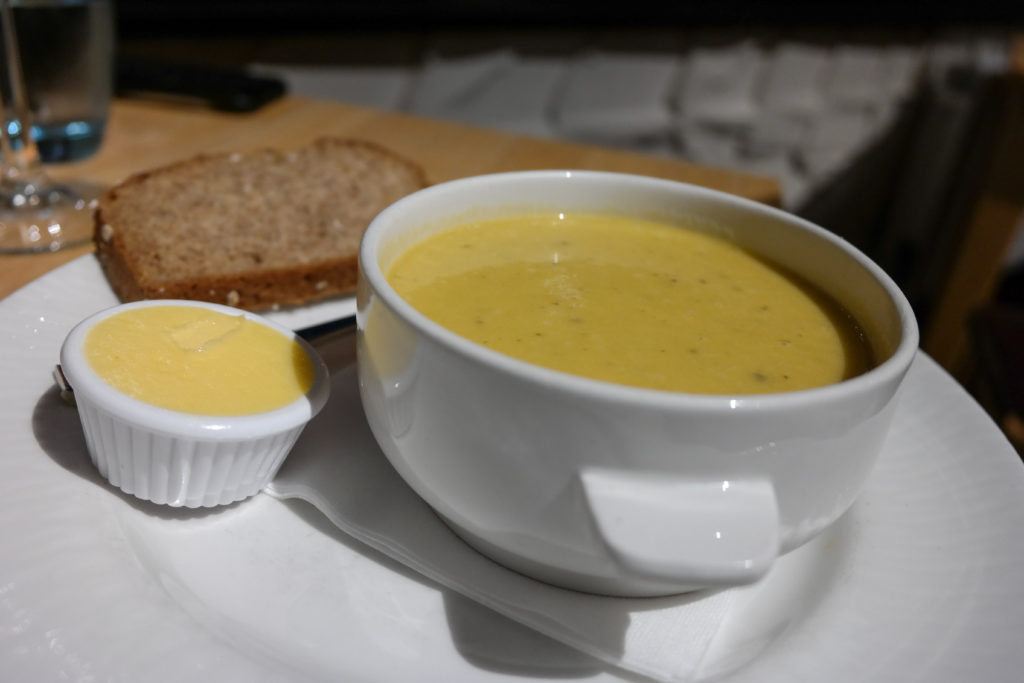 The Starters
For starters we opted for the soup of the day which was a beautiful blend of cream of vegetable served with fresh wheaten bread. And Salt and Chilli Squid Served with Mixed Leaf Salad and Fennel Aioli. Both were incredibly tasty especially the squid which was cooked to perfection.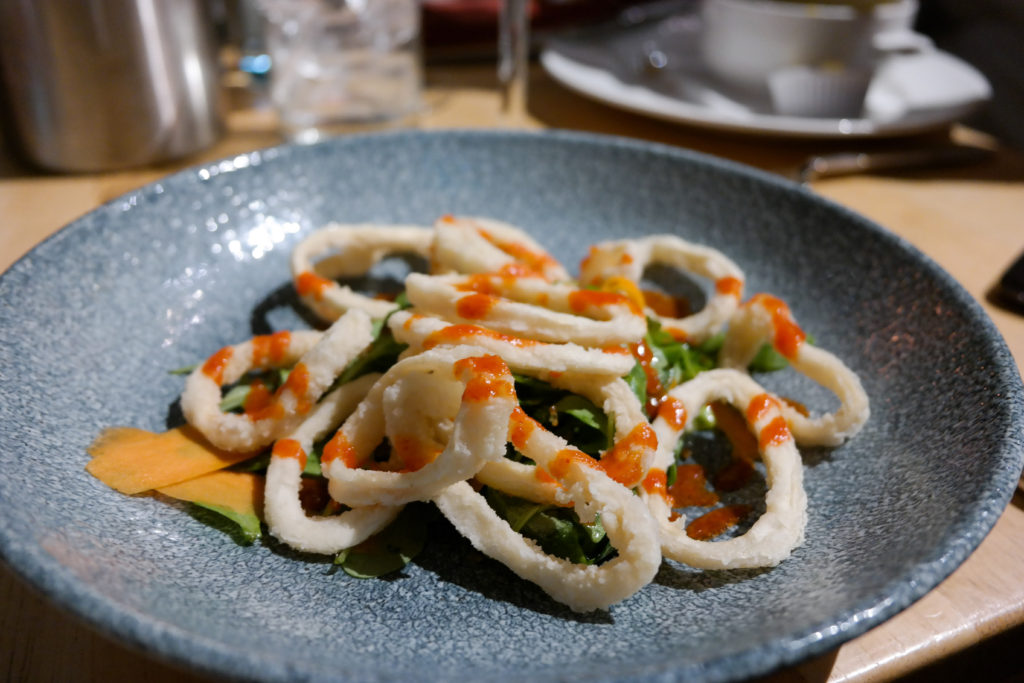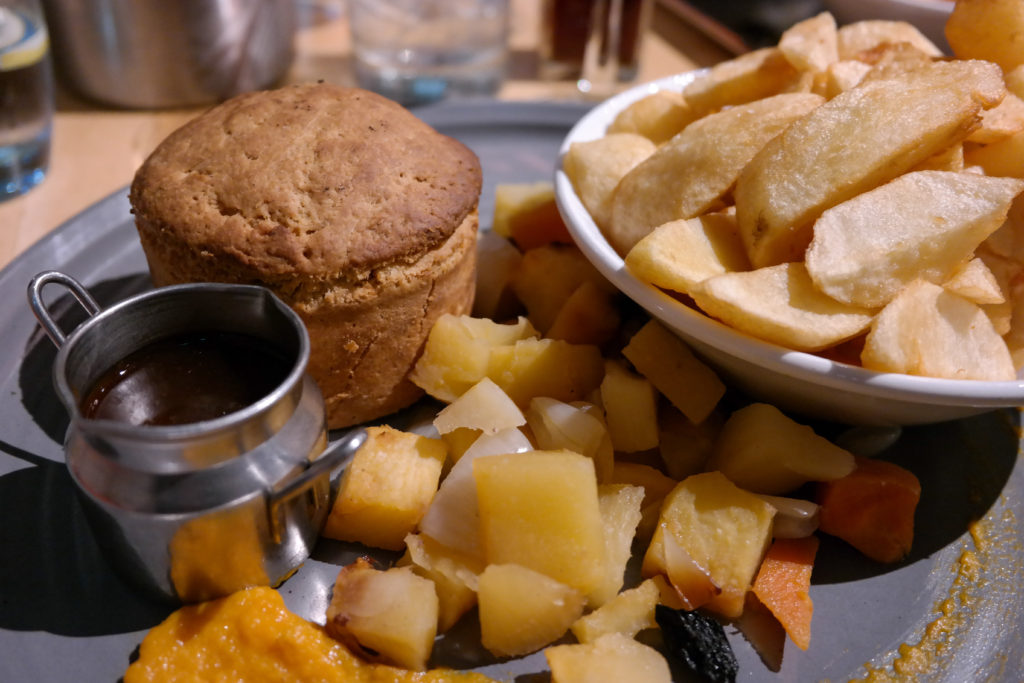 The Mains
Now for the main act! We opted for Homemade Steak and Guinness Pie which is served with Creamy Mash/Chips and Seasonal Vegetables. The beef was delicately cooked encrusted in a homemade pastry pie. A hearty meal for a cold autumnal evening. We also had the Hannan's Glenarm Shorthorn Beef Burger 7oz. 100% Irish Beef Homemade Burger on a fresh locally Baked Buttermilk Roll, with Lettuce and Tomato, served with Tomato Chutney and Hand Cut Chips. What a burger!! Where at all possible Slieve Donard opts to use locally sourced ingredients. Which is incredibly satisfying knowing your food came from 'down the road' in most cases. This is truly local food!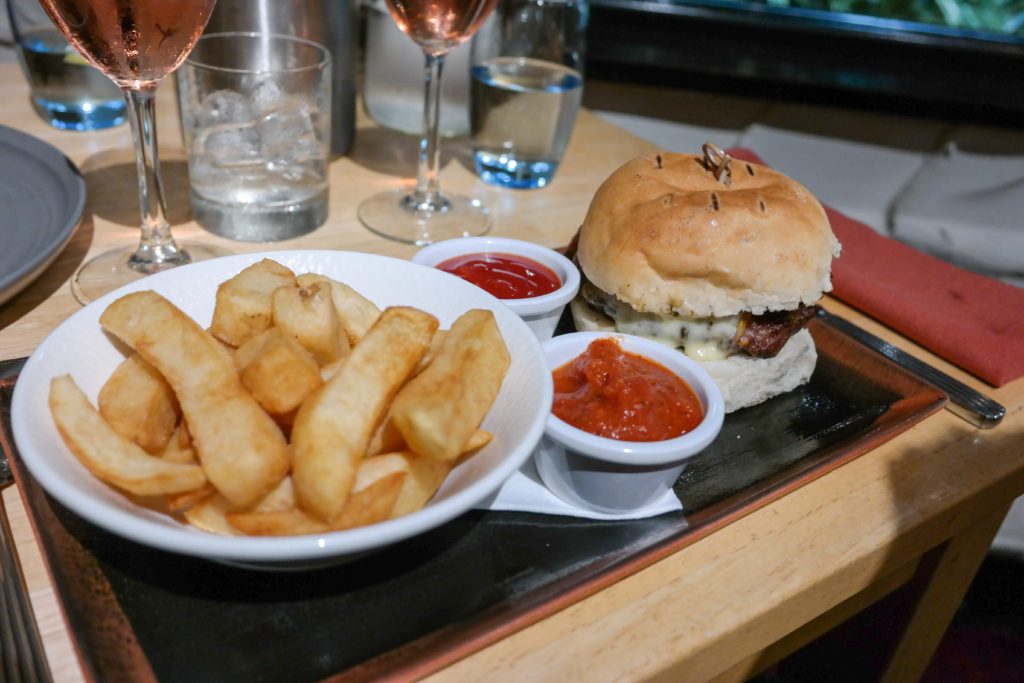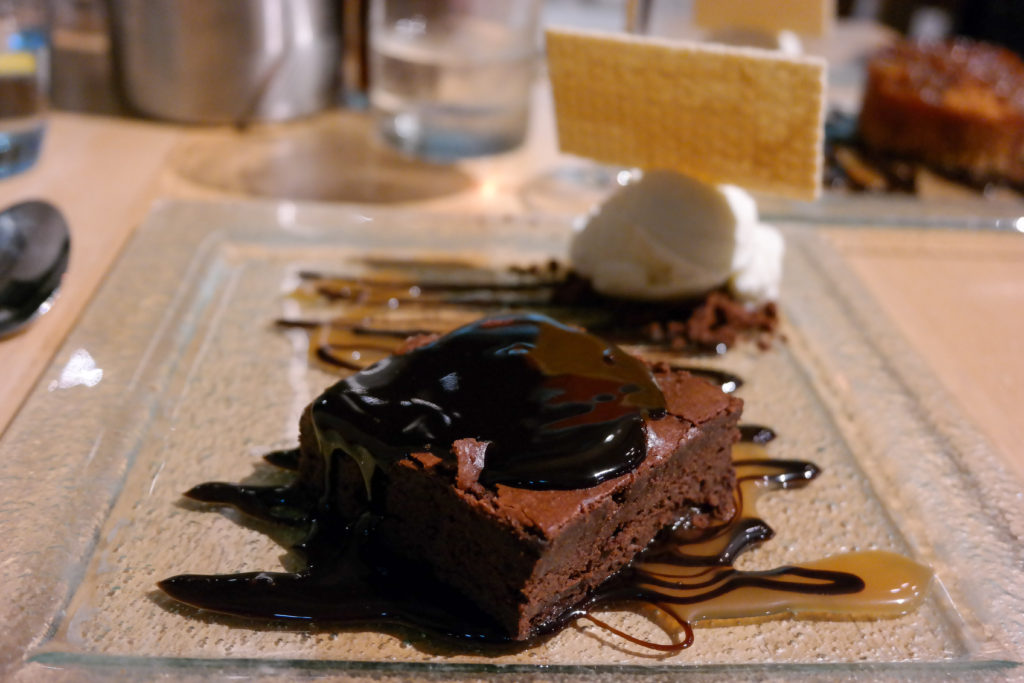 The Dessert
For finale we had the Flourless Chocolate Brownie Served with Glastry Farm Vanilla Bean Ice-Cream and the Sticky Toffee Pudding Served with Toffee Sauce and Glastry Farm Vanilla Bean Ice-Cream. I swear I seem to have an addiction to sticky toffee pudding. I might just start insisting on it wherever I go, however luckily it seems to be on every menu at the moment. And Long may that last!! Both incredible desserts and a real finale to a great meal overlooking the waves crashing into the beach.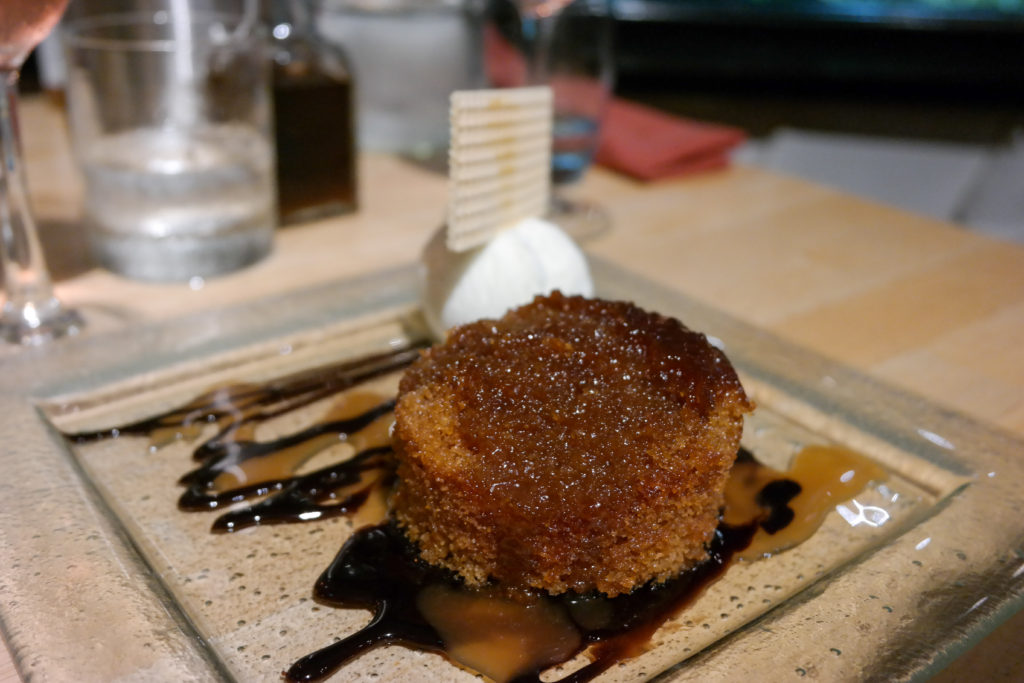 Breakfast
Breakfast the morning after was a magnificent affair. Just like all the other food in the Slieve Donard Resort and Spa they try and stick local as much as possible. And from a few shots of the menu you can see the enormous amount of local product. The breakfast is a great selection of treats to kick start your morning and fuel you for the day ahead!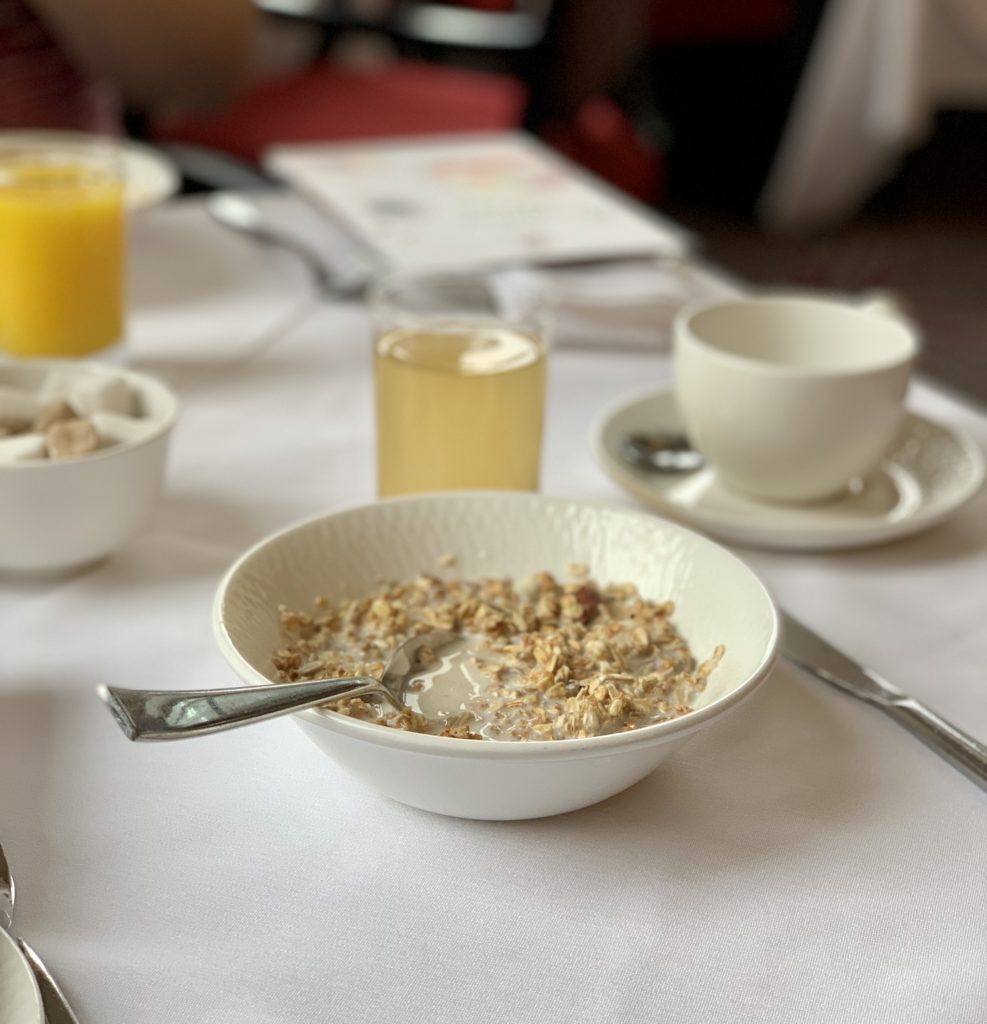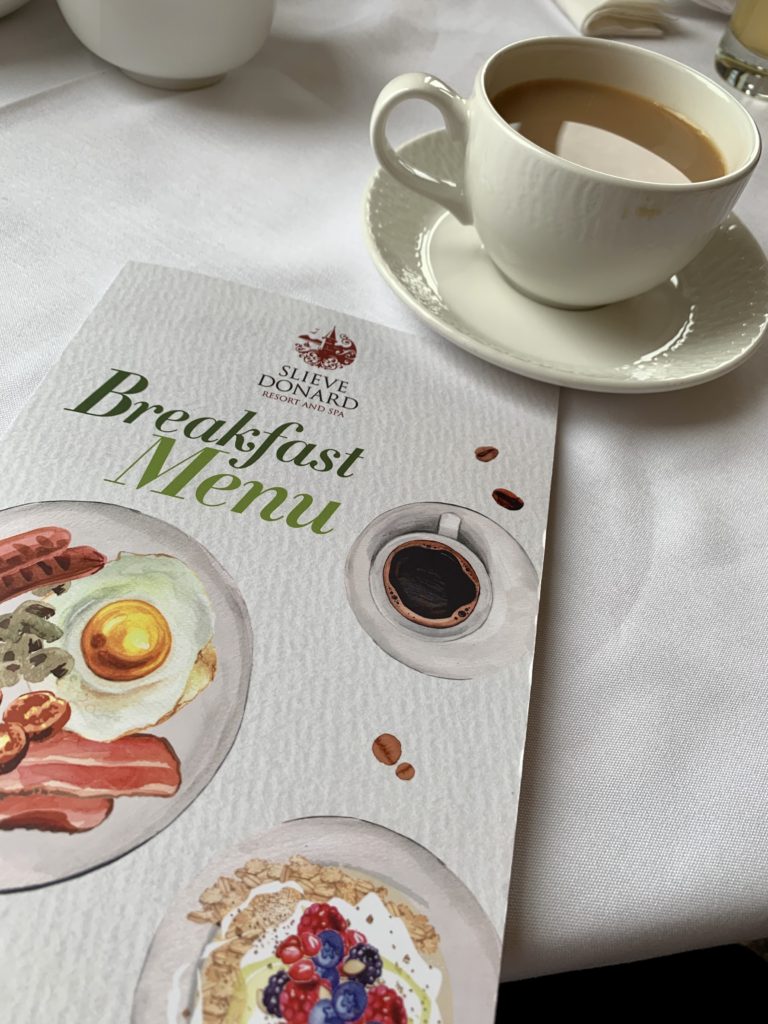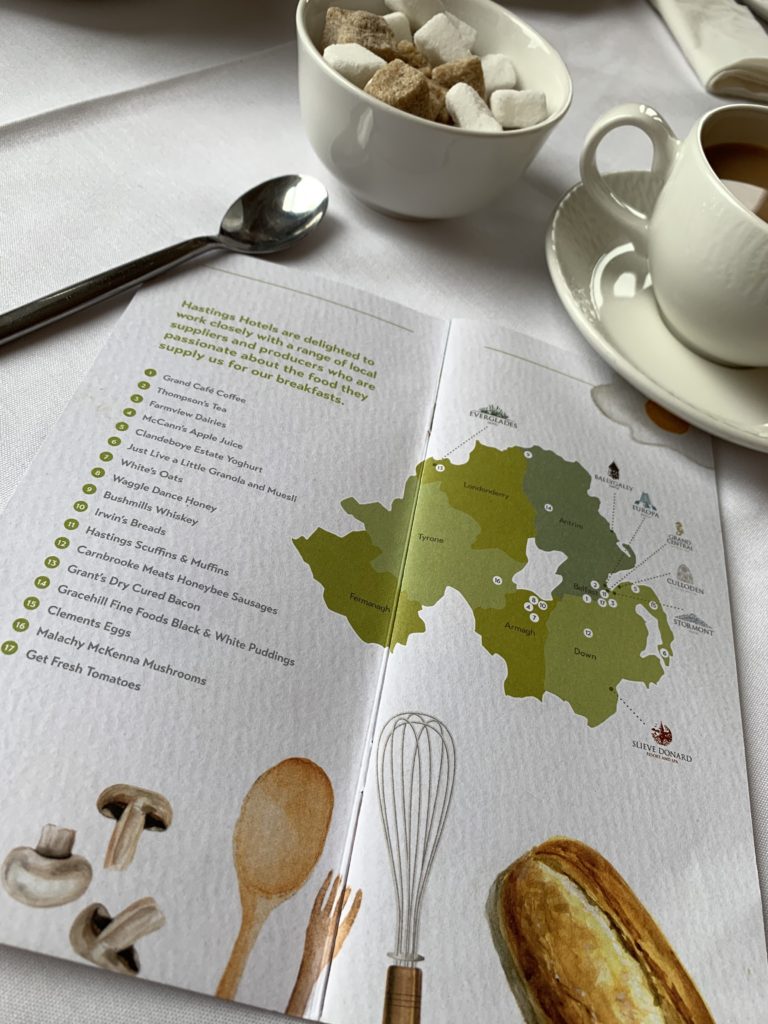 The Staff
This section I was tempted to put first, above all of the other sections. For from the moment we turned up at the doors of the hotel (looking rather dishevelled in the wind may I add) we were greeted, welcomed and made to feel like VIP guests. Not because we were invited but because that is how the staff are. We seen this over and over again with other guests in the hotel. The hotel general manager walks around the hotel ensuring everything is running how it should and if you're lucky you'll even get to meet his dog who comes out to greet the guests sometimes when he is doing his rounds. Things just seemed to happen seamlessly around the hotel.
A special note to Amy our waitress in The Percy French for being so attentive and making our meal and therefore our stay unforgettable.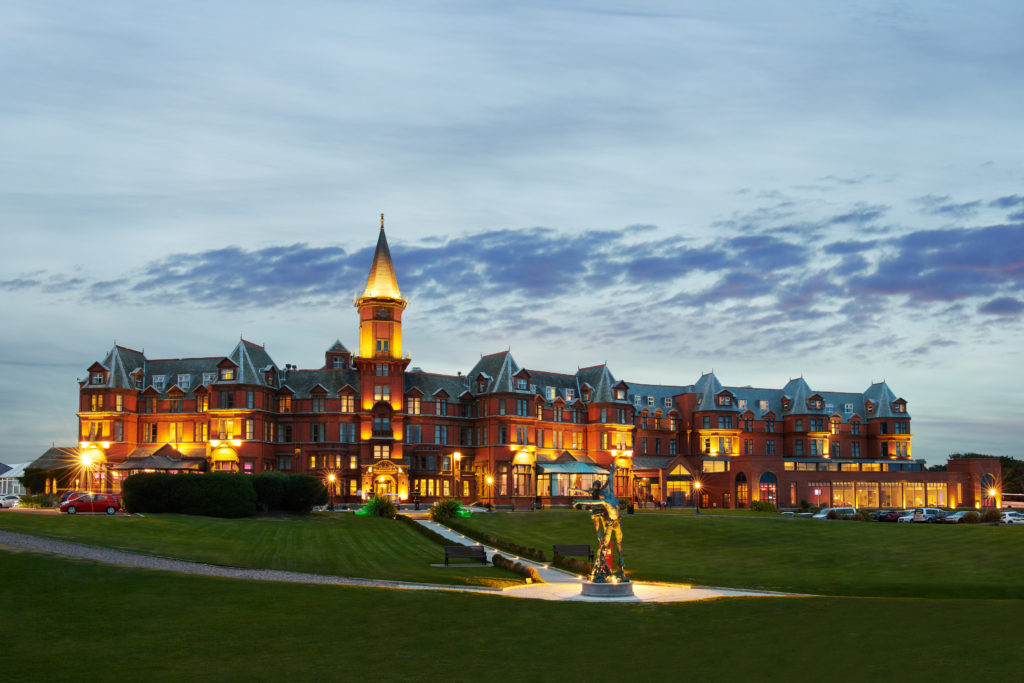 The Spa
I would be lying if I said I did not take advantage of the spa during our stay at the hotel. Being a major attraction to the hotel for modern guests you can see why. The spa is sizable, well laid out and all the services you'd expect and more. Within the spa block there is even its own cafe so you can have a light bite or drink without leaving the spa in your robes. A great idea! The pool is sizable and off to the side a seperate jacuzzi-like long pool which stretches the length of the panoramic window looking out over the see. Sit and relax here or on one of the loungers with a book while gazing out to see. It's pure luxury.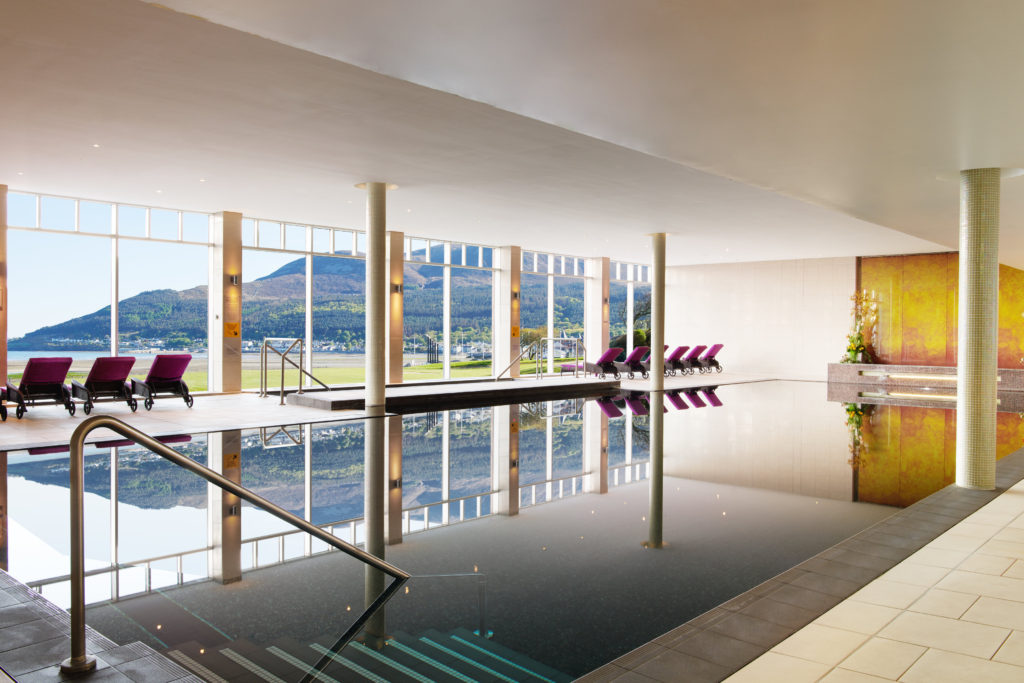 Until next time! A stay never to be forgotten!