Simplisafe Smart Home Security System – Review
Simplisafe are a well known, trusted global home security brand which has become a household name in recent years.You'll probably have seen the TV adverts too. They were kind enough to kit out our new home with the latest smart home security system so that called for a review! So lets look at what the systems look like and what all the fuss is about…
As the name suggests Simplisafe smart home security system is smart, it is connected and it is a perfect addition to any home whether you have other smart home tech in your home or not. The system is standalone so doesn't need you to have any other companies equipment in place to use it. However you can connect it to Amazon Alexa to arm the system via voice command (very cool!). All you need is wifi and you're good to go! The beauty of the system is you can add as many or as few devices onto the hub and security system as you want. You can add them all in one go or you can add new components as you realise you need them. We'll look through all the different devices and how we use them in our home. You can read about how the system works here.
The Install
Now this is the good bit! You open the box. Set up the hub and install it. Yourself! If I can install it anyone can. Sensors all attach using removable sticky strips which seem incredibly strong. The indoor cameras are on their own stands, the outdoor security camera only needs a few external screws and then it magnetically attaches to the base and the smoke alarms only need screwed up like any other smoke alarm. Honestly its easy peasy! To set up devices you simple pull out the battery strip or turn the device on, press the test button and the hub responds identifying the device and asking you to name it.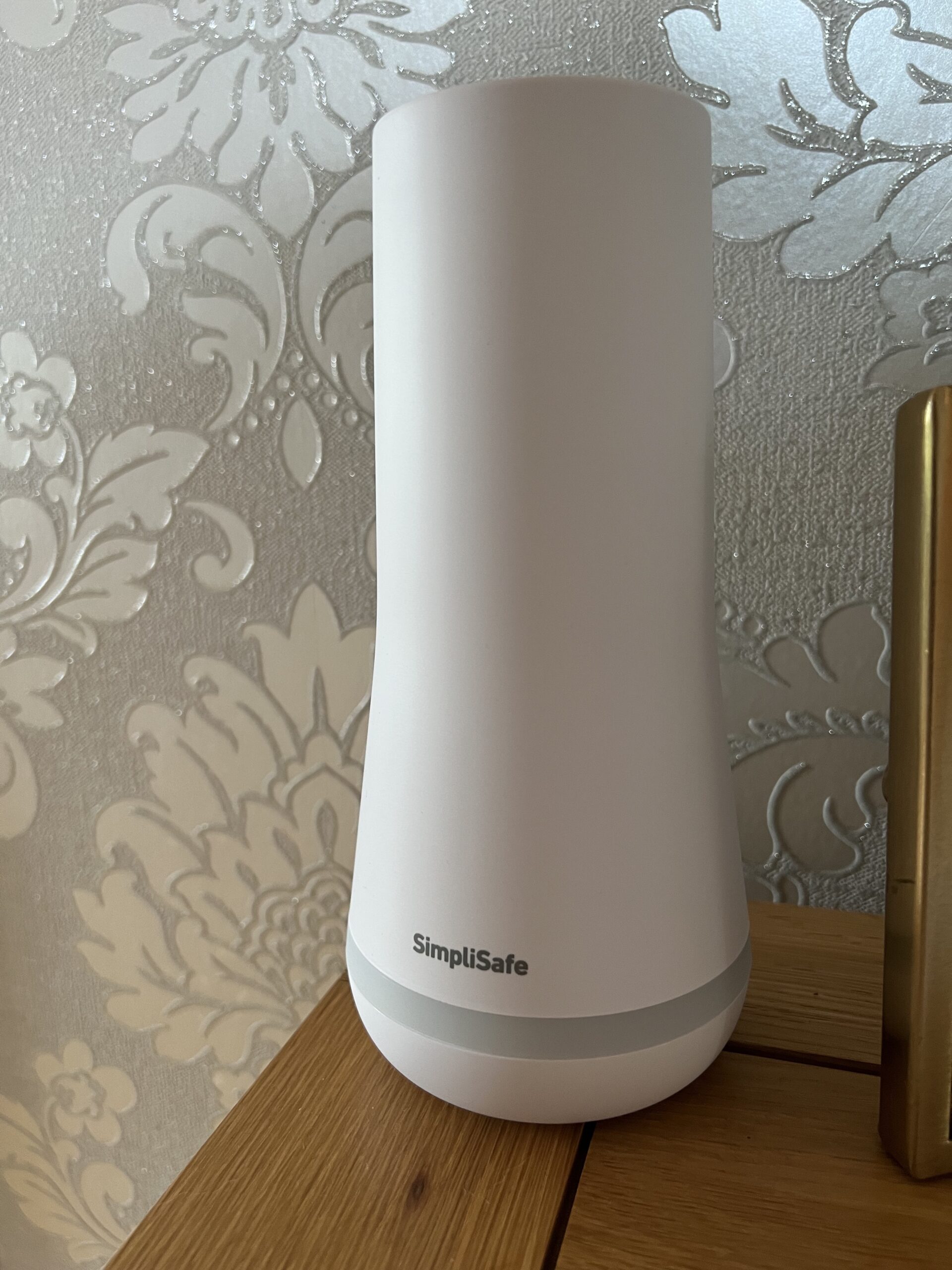 Yes you read that right, actual in person guards! With the pro monitoring subscription (which is incredibly reasonably priced) your home is monitored 24/7 buy a professional monitoring centre. When you are setting up your system you nominate contacts and keyholders. If the alarm is triggered the hub will send a signal to the monitoring centre. They will then try and firstly call you and then the keyholders. The monitoring centre can access the camera footage from the time the alarm was triggered. If they identify an emergency they will dispatch the emergency services. If they cannot identify the emergency they will dispatch an in person guard to your home to check the perimeter and check for any break-in. If one is identified they will dispatch the police.
So you can see this as the heart of the system. You need to have a hub in your home which connects all the devices together. They all report into the hub like individual security team members in your home. The system is connected via wifi but is also backed up by a cellular connection too! So you'll never be cut off. Even in a power cut! The keypad is wireless so you can stick it anywhere, but obviously by your main entrance is the preference. This is one of the ways of arming and disarming the system. There is also a panic button built in. You can also set up a dummy disarming pin in case anyone forces you to disarm the system. This will alert the monitoring centre if you enter it and emergency services will be dispatched. Smart!! It also looks great!
So now lets look at the components
This is the new kid on the block of the Simplisafe smart home security system and its an incredibly addition. The below video will showcase this to you better than I can describe but essentially it is a 1080p HD video. A 140° ultra-wide field of view. Plus digital zoom and full colour vision at night, so nothing slips by undetected. The battery lasts 3-6 months depending on how you use the settings but its easily detached to recharge and you can buy spare batteries to have ready if you so wish. It just attaches magnetically so its easy to remove without any tools! Genius…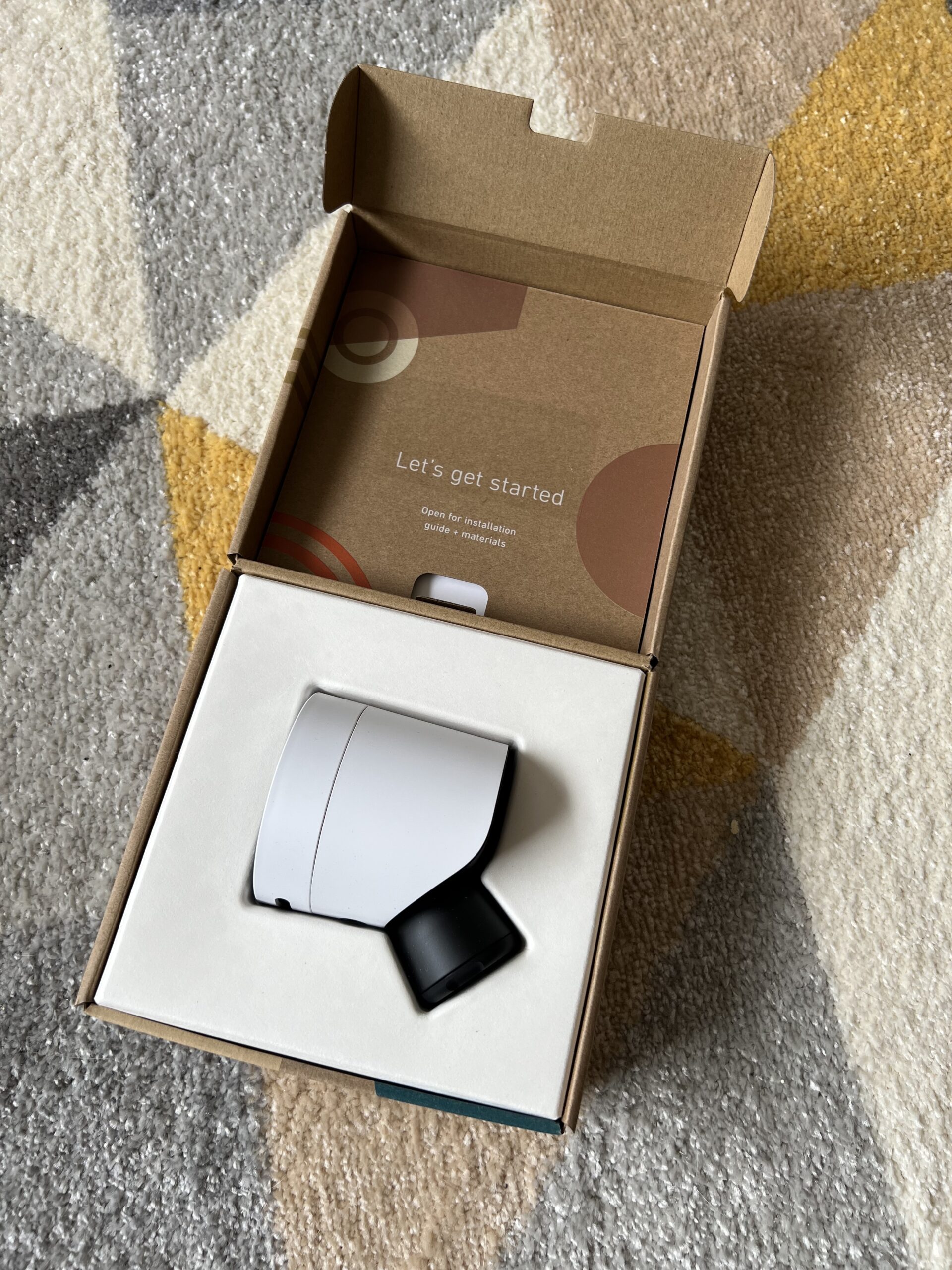 These cameras are really great. They are super reasonably priced so you can afford to have any many of these as you feel necessary to secure your home. The good thing with the whole system is you are in complete control over what devices or cameras are enabled in each of the three modes. Off, Home and Away. So I only have the indoor cameras enabled when we are away. With 120 degree field of vision it won't miss a thing, night vision, audio and video recording and even a motion detector. Meaning that if it is armed you'll receive an alert if it detects motion in your home. With two cats this was a worry but it can be set up to ensure that it detects only larger movements such as people. My favourite feature is the stainless steel privacy shutter which snaps closed automatically when the camera is not armed. This gives you that extra piece of mind that there's no cameras watching you when you're at home. These really are a great piece of kit and with their long range they connect back to the base with ease no matter where we located these in our home.
This one requires little explanation. These are exactly the same as any conventional alarm systems motion sensor with the big difference that they are smart and connect back to the base station. You can also toggle the sensitivity on these so you only get notified about motion that matters. These are so easy to set up with the touch of a button.
Again nothing new technology wise here except that these entry sensors are smart and report back to the hub. What I love is the option that the base lets out a small chime when one of the entry sensors are opened even if you're in the house and the system is disarmed. It is that little extra piece of mind that you know when someone opens the front or back door etc.
Nothing new here either except these are smart connected smoke detectors. Again super reasonably priced so you can afford to have as many of these as you need to protect your home. To set up simple remove the battery strip, press the test button which identifies and links the smoke alarm to the base. Meaning if it detects smoke you'll be told exactly where it is! Saving vital minutes in a dangerous situation.
This is a great piece of mind device that you hope you forget even exists. It is a water sensor which can detect leaks. I have mine on the floor of the water cupboard but you could have yours down the side of the fridge or under the sink. Wherever you're worries there might be a leak. When you add these to the system it will ask you to locate them so just like the smoke detectors you'll be informed exactly where the leak is. Saving vital minutes to stop damage!
This is an incredibly cool, yet super simple device on the system. You can add panic buttons which act as….well….panic buttons! This makes me feel a lot safer being in the house on my own for any extended periods of time. Trigger the panic button and the monitoring station is immediately informed. You can set these up to be either silent or audible arms triggered back to the hub. So if you'd rather it be silent and hide somewhere until help comes then that's an option which is very useful.
These are so handy! We have one each and it makes coming home and disarming the system a complete breeze! Of course the alarm system can be armed and disarmed all from the app in your home but if your hands are full and you've just about managed to deal with your car keys then it's easy to press the button on the fob to disarm the system before entering. There is also a panic button on the end of the key-fob which you can use in the same way as the stand alone panic buttons. This is great for when you're coming home on those dark nights.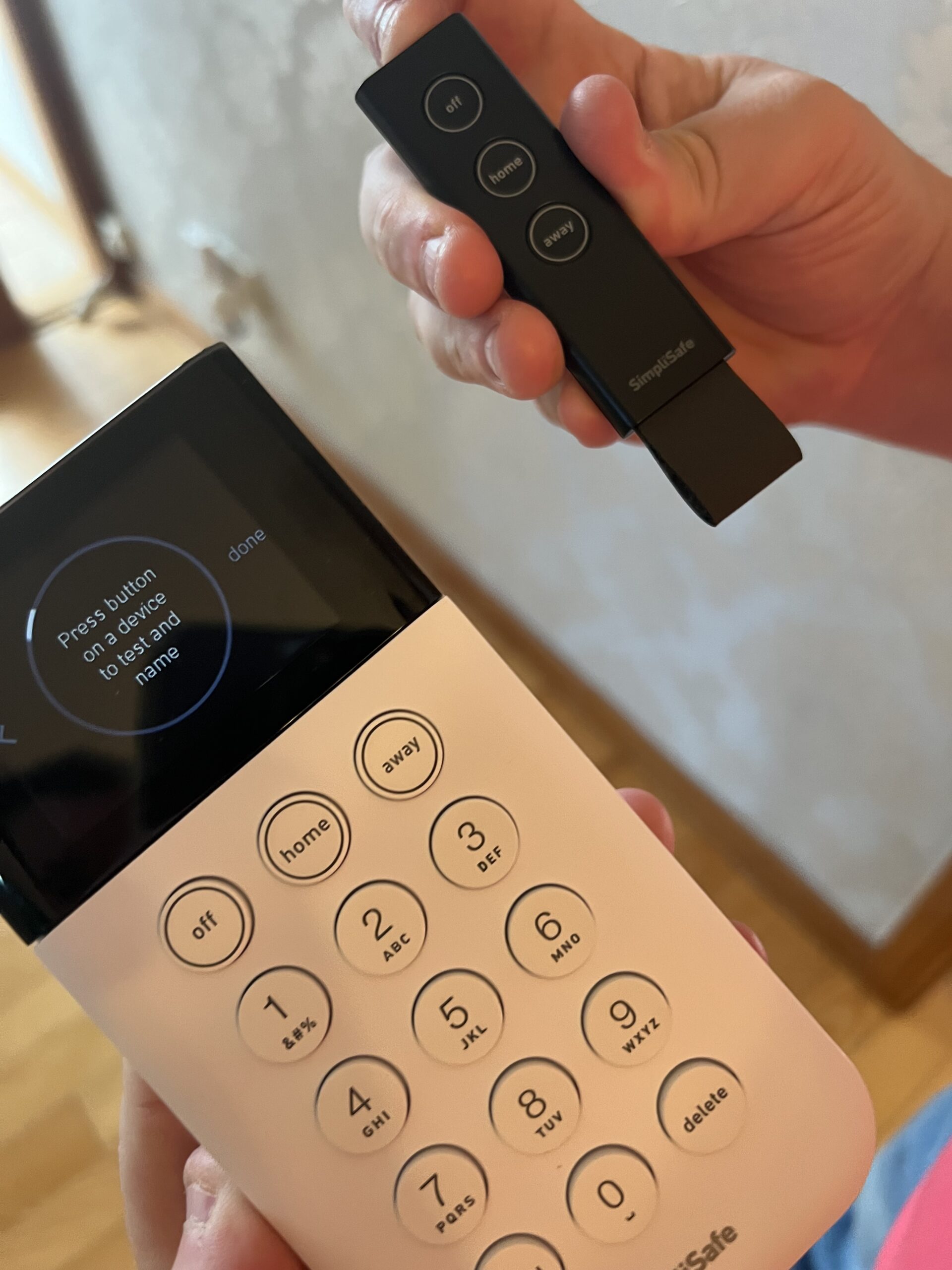 Included are some window stickers and a yard sign showing any possibly burglars that your home is protected by one of the best top of the range smart home security systems. That will surely deter them!
An all round perfect set-it-up-yourself home security system that has the amazing benefit of being a smart home security system. I can find no faults with this system yet having used it for weeks. The phone app seems to be updated regularly with new features and bug fixes which is great. I look forward to adding more components to the system as we find we need them.