We thought we would come up with a quirky recipe idea. We've seen bacon used in cupcakes before, normally just with maple syrup to compliment maple bacon. We thought we'd take it one step further! So we created Beer Bacon Cupcakes.
Beer and Bacon? Well they actually compliment each other wonderfully especially as we used Innis and Gunn's Smokin' Gunn beer which has a wonderful smokey flavour with a wonderful aroma of vanilla and caramel which reminds you very much of butterscotch. A perfect pairing with these cupcakes!
The Ingredients: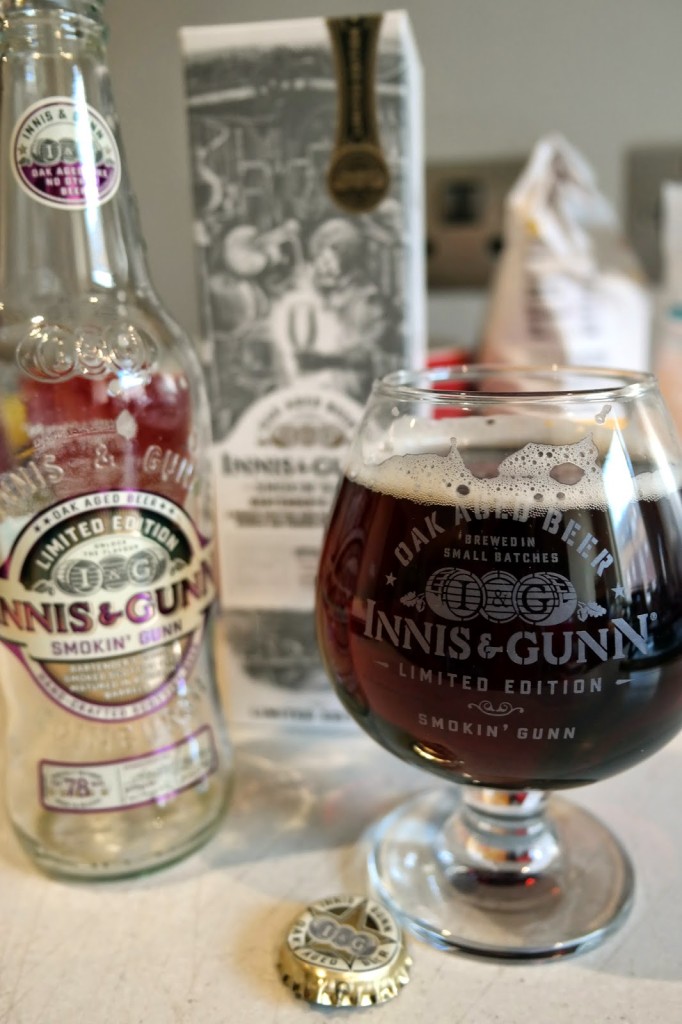 The Cupcakes:
115g Butter
450g Silver Spoon® Caster Sugar
3 Eggs
1tbsp Nielsen Massey Vanilla Extract
180ml Innis and Gunn Smokin' Gunn Beer or Similar
180g Sour Cream
250g NEILL'S® Plain Flour
1tsp Bicarbonate Soda
The Frosting:
225g Butter
750g Silver Spoon®  Icing Sugar
40ml Innis and Gunn Smokin' Gunn Beer or Similar
1tsp Nielsen Massey Vanilla Extract
1tbsp Maple or Golden Syrup
Bacon:
1 Pack of Streaky Bacon (Smoked or Maple works best)
Some Billingtons® Light Brown Sugar for sprinkling
Recommended Equipment:
Food Mixer (Recommended Bosch MUM46A1)
Pyrex Mixing Bowls
Heston Blumenthal Dual Platform Precision Scale
Spatula
The How-To:
Its best to make the bacon first so it has time to cool.
Preheat the oven to 200c.
Place the bacon on a baking tray, its a good idea to use a non stick baking sheet or some baking paper so its easier to remove after cooking.
Place the bacon on the baking tray and sprinkle liberally with light brown sugar.
Bake in the centre of the oven for 15-20 mins or until the bacon is crisp but not burnt.
Remove from the baking tray onto a wire cooling rack to cool completely where it will crisp up even more.
Now to make the cupcakes…
Turn the oven temp down to 175c.
Measure out the butter and sugar and add to the mixer. Cream the butter and sugar together until light and fluffy.
Beat in the eggs one at a time.
Beat in the vanilla extract.
Transfer the creamed mixture to a large mixing bowl.
Mix in the sour cream until evenly combined.
Sieve in the flour and bicarbonate soda alternating with the beer and fold together until all the ingredients are incorporated. Do not over-stir.
Fill muffin cases 3/4 full with the batter and bake in the centre of the oven for 20 mins.
Transfer to a wire cooling rack to cool completely.
This recipe makes approx 24 cupcakes.
Now to make the frosting…
Cream the butter until soft and smooth.
Mix in the maple or golden syrup and vanilla extract. Depending on the thickness of frosting you want you can add a little more beer or a little more icing sugar to change the consistency easily.
Pipe or spread the frosting onto the cupcakes once they have completely cooled. Finish off with a piece of your wonderful crisp bacon.
You're Done!