The Hundred Foot Journey – Book Review
We don't often write reviews for books but when we do they
are nearly always recipe books, not novels. The Hundred Foot Journey written by
Richard C. Morais is a wonderfully descriptive foodie novel. This is Mr Morais's
debut novel and has received international acclaim including being featured by
Oprah's magazine, 'O'.
First of all we'll give you a brief introduction on the
author Richard Morais. Richard worked for the internationally known Forbes
magazine for 25 years, mostly while living in London, where he was the
magazine's European Bureau Chief. His brief at the magazine, for almost his
entire career, allowed him to write on any subject he chose and to travel the
world. He joined Forbes in 1984 as a Reporter in New York. An American born in
Portugal and raised in Switzerland, Mr. Morais was stationed in London for 17
years as Forbes' European Correspondent. Well travelled and with a huge wealth
of knowledge, Richard is well placed to write novels and we're glad he decided
to write The Hundred Foot Journey.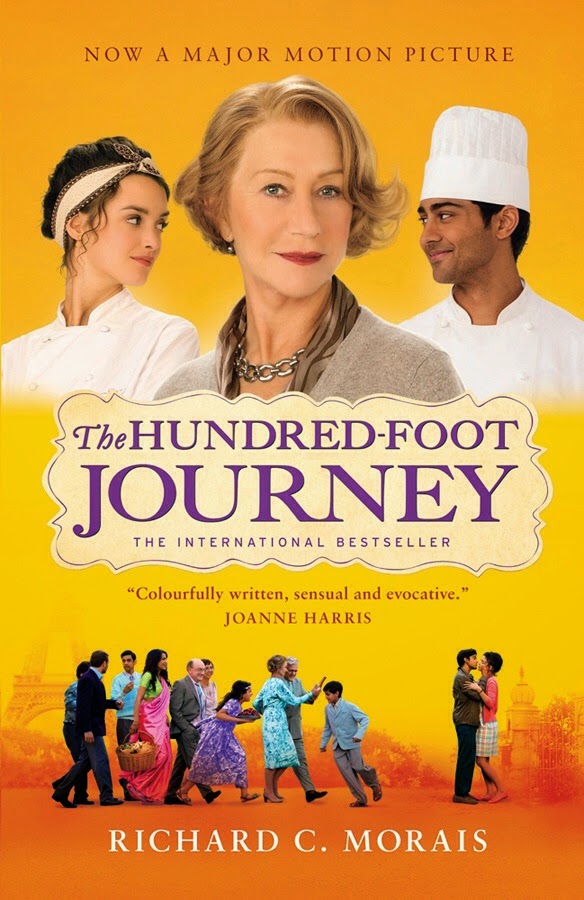 Some of you will notice that this was first published in
2011 so why have we decided to write a review about this now? Well the amazing
news is that this book is being made into a Hollywood movie later this year
starring none other than Dame Helen Mirren. If you haven't watched the trailer
for this yet you should, if anything it will make you want to rush out and read
the book just before the movie gets released.
The story itself centres on an Indian boy named Hassan Haji
and follows him and his family as they travel first to London, across Europe
and then eventually settle in a remote and picturesque French village. They set
up an Indian restaurant opposite from Madame Mallory's Michelin-starred cordon
bleu French restaurant. Madame Mallory believes in traditional French cooking.
As you would expect a local restaurant war begins and rages until Madame
Mallory, played by Dame Helen Mirren in the movie (when you read the book
you'll understand exactly why she is so perfect to play this character) soon
realises that Hassan is actually a very good cook, and actually his natural
talents are better than her own.
We're always careful not to include any spoilers in our
reviews as we know how horrible that is. The book follows this wonderful story,
which I would actually prefer to call an adventure as that is how it seems when
reading it. We really look forward to seeing the movie to see if it lives up to
the expectations which the book sets, I'm confident it will.
You can buy the book now on
Amazon
to read before the movie comes out.
Here's a trailer for the upcoming movie.
Keep tuned for a competition give-away soon where we will be giving you the chance to win yourself a copy of this wonderful book!