Marks and Spencer Easter Treats – Review
It's almost that time of year again. Marks and Spencer were very kind and asked if I would like to try some of their range this Easter. A chocolate lovers dream!! To me they have one multiple showcase products that stands out this year. But one is my favourite… Everyone is a fan of Marks and Spencer's super chocolaty biscuits which have been on their shelves for 20 years now (I know!!). Well what if I told you that they have taken one of their famous biscuits and made it into a hybrid Easter egg!? Yep! Introducing the Extremely Chocolatey Biscuity Egg.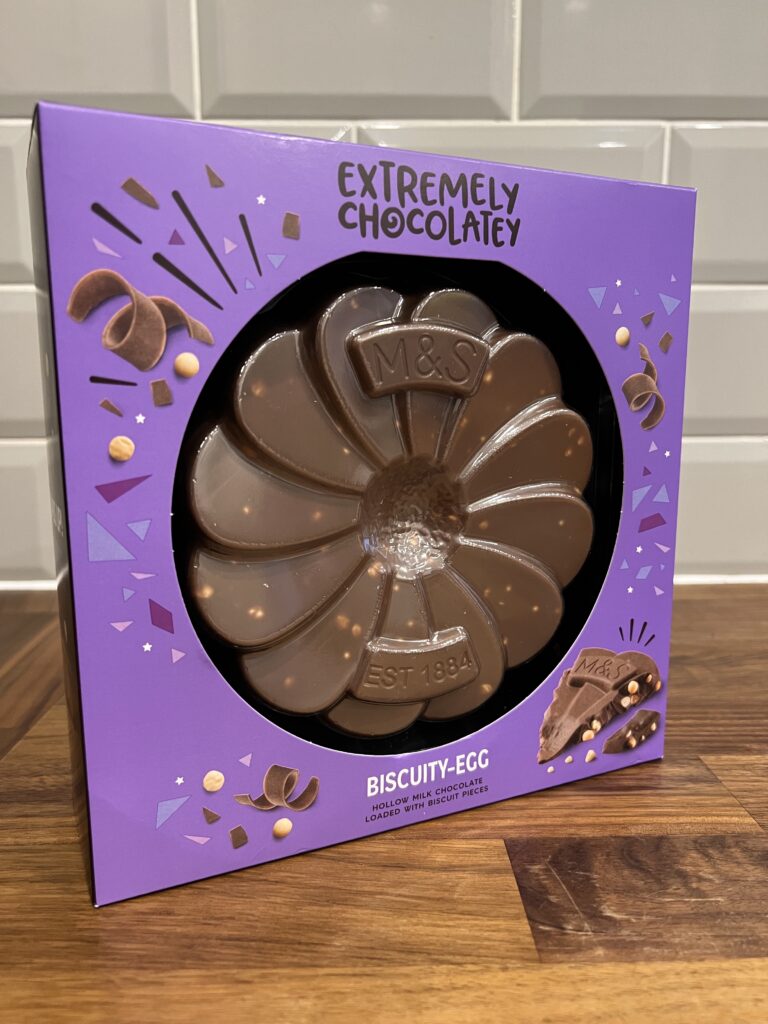 They say a picture says a hundred words. This Easter egg needs no introductions. Instantly recognisable as lets face it, the best biscuit in the box! It is a giant milk chocolate egg in the shape of the famous biscuit studded with actual biscuit pieces. What's not to love…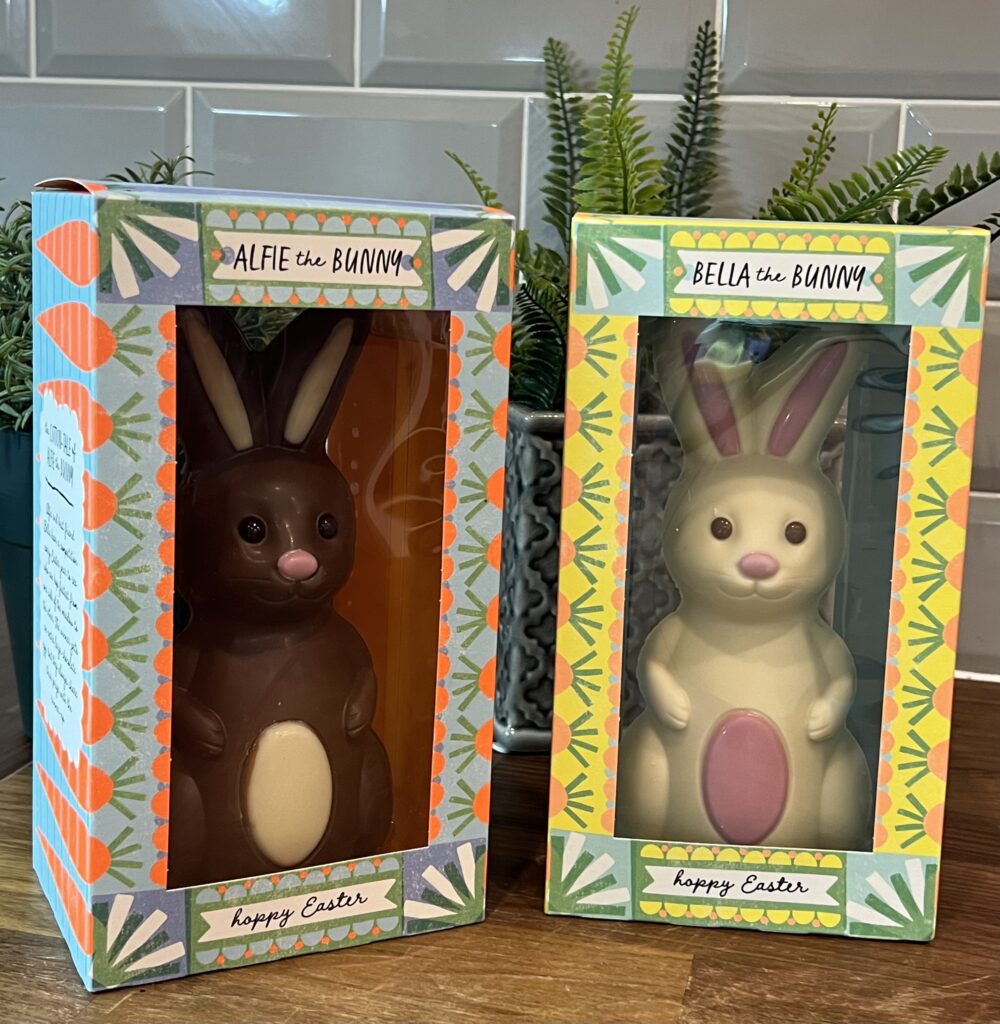 Next I took a look at the extremely cute Alfie and Bella the bunnies. These are beautiful hollow chocolate eggs in these cute bunny shapes. Rivalling the cuteness we have Hari the Hedgehog egg…. Looking sharp!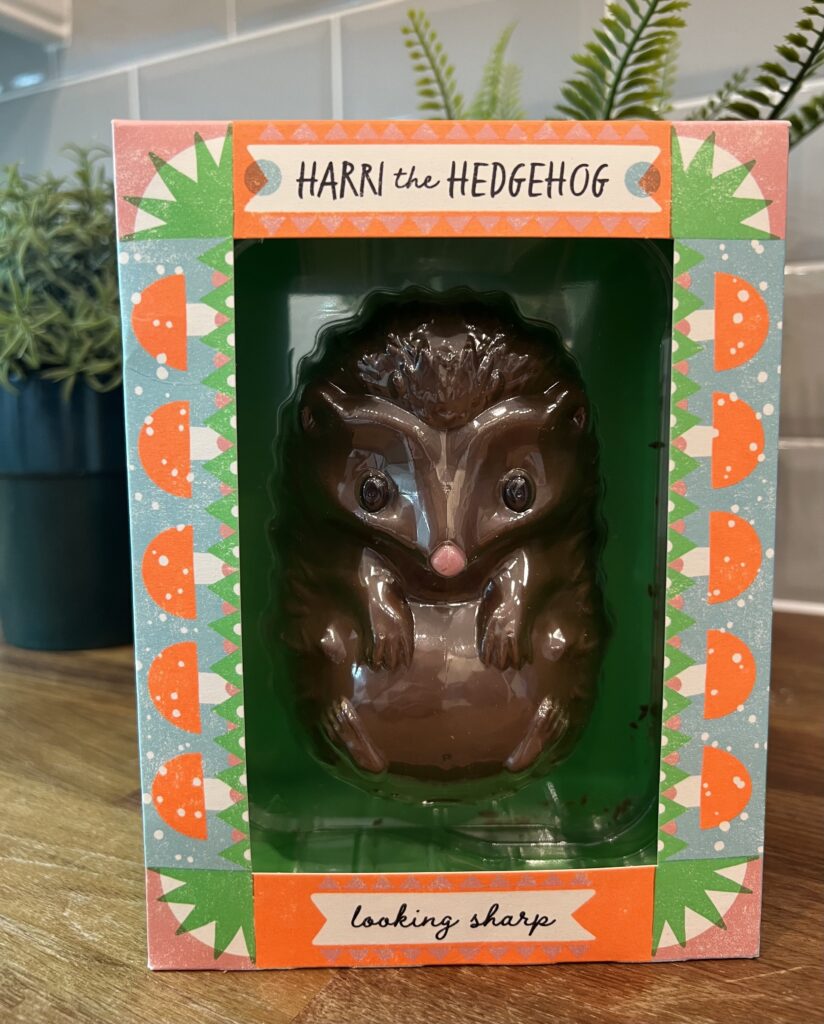 Something fun for the younger kids? Why not check out the Thomas the Tank Engine Egg or even the Space EGGsplorer egg!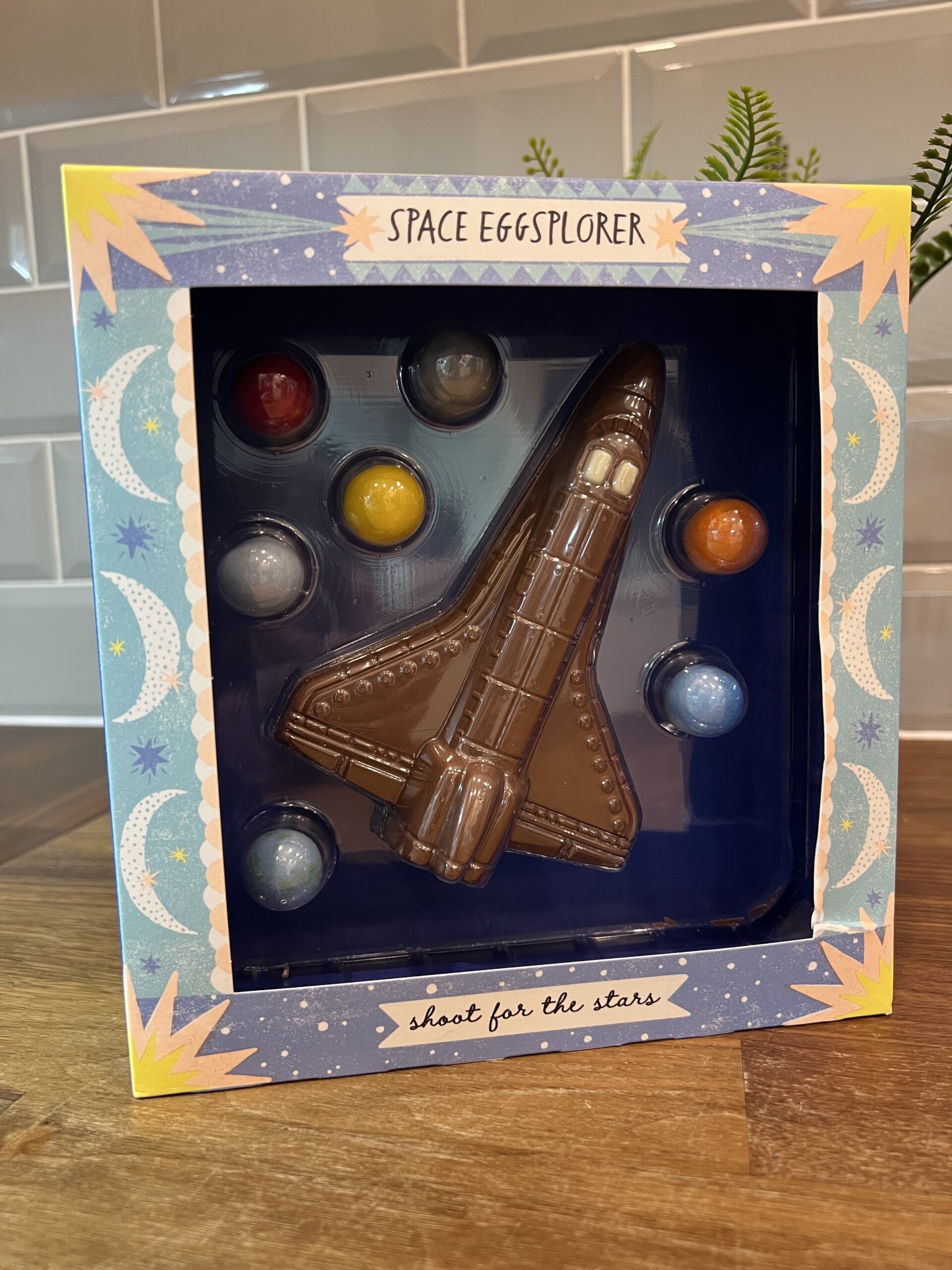 If you're a dog fan then look no further than Walter the Sausage Dog. ALMOST too cute to eat. Almost!
Or just some small treats Marks and Spencer's Swiss chocolates have got the Easter treatment, unveiling the Swiss Mini Eggs which are a selection of blond and milk chocolate truffle eggs. Both are incredibly good!