15 of the Best Things to do in Birmingham
<This is a contributed post>
With the potential and hopes of lockdown restrictions easing up next year, many people are thinking about where to book their next holiday.
But before you think about renewing your passport to fly abroad, there's a lot in England that you may not have had the opportunity to discover.
For a breakdown of the top six places to visit in England for a short stay and a few details of the best things to do in each area, this guide provides a mini breakdown.
Birmingham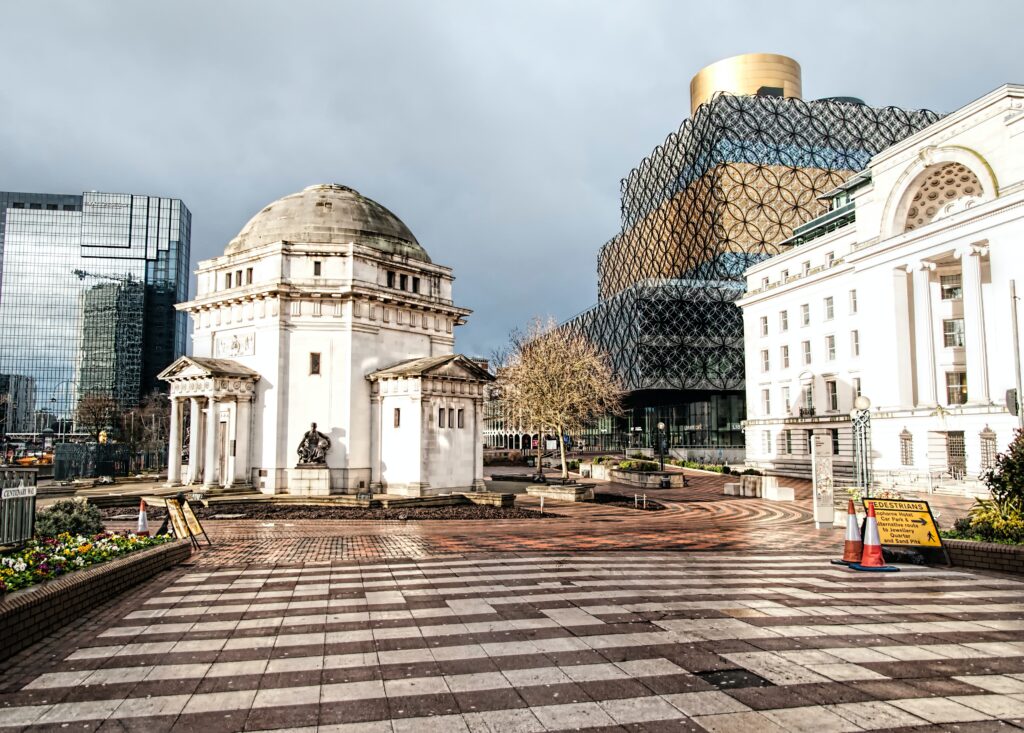 Picture by Brian Lewicki from Unsplash – CC0 Licence
Birmingham has a diverse population, and it's bustling with culture, unique architecture, history, art, and delicious cuisines to suit all interests and tastes.
It isn't easy to cover everything Birmingham has to offer, and so below is a snippet of a few things you can do.
Bullring: Large shopping complex, featuring high street brands and Selfridges.
Brindleyplace: an upmarket area of Birmingham, starring numerous eateries near the canal.
Birmingham museum and art gallery, the perfect place for history buffs.
London
A city that needs little to no introduction is one of the most famous capitals in the world and home to the queen.
London has multiple boroughs and activities to suit all tastes. Here's a snippet of some of the top places to visit if you go to the capital.
Greenwich: From the Maritime Museum to Greenwich Park and the Royal Observatory to the Cutty Sark. Greenwich is a picturesque part of London situated along the river opposite the financial district canary wharf.
Camden: For kooky shops, vintage stalls, crafts, creations, and a plethora of characters, Camden is a must during your visit.
West End Show: The phantom of the opera, The Lion King and Pretty Woman are a few shows you have to see when you're in London.
Bath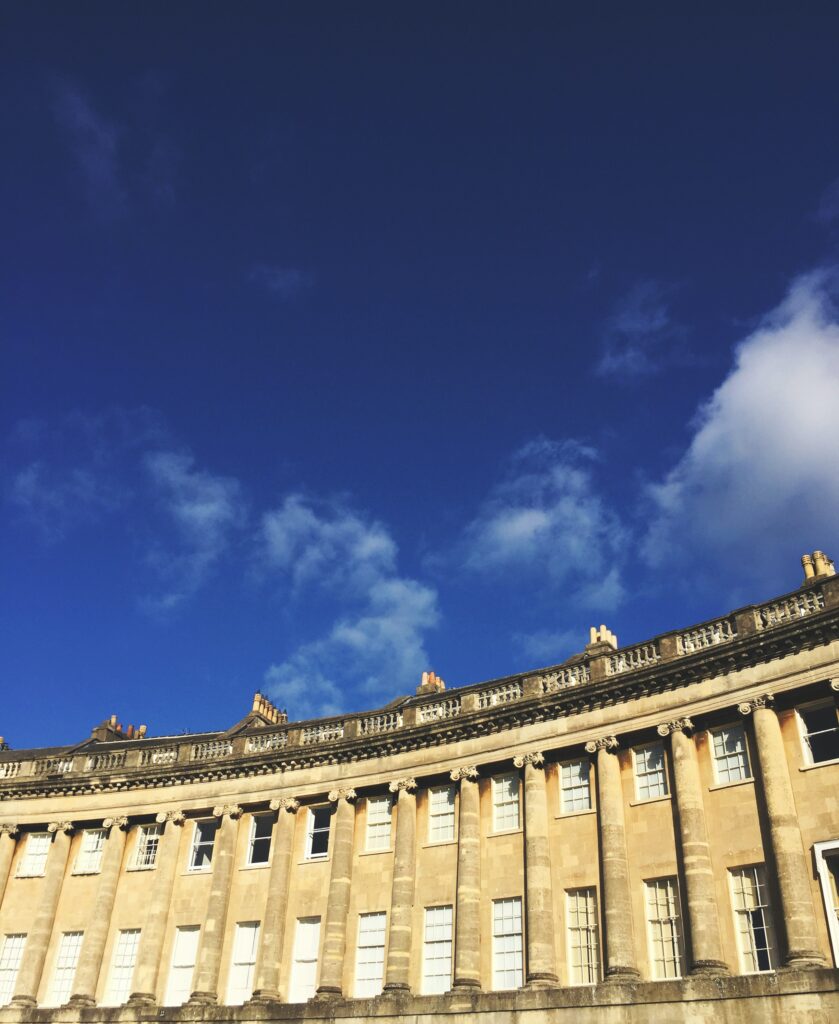 Picture by Hello I'm Nik from Unsplash – CC0 Licence
Bath is a small but beautiful city. The world heritage site used to be a Georgian and Rome spa city. For places you can't afford to miss, please see below:
Roman Baths: This is the feature Bath is most recognised for, and it's one of the most popular attractions in the UK.
The Royal Crescent: The Georgian landmark was created in the late 1700s. Today the Royal Crescent is 20 Grade I listed houses, overlooking the Royal Victoria Park. 
Stonehenge: an iconic monument, is only a short walk away from Baths city center.
Chester
Another part of England, bestowed in Roman culture and history, is Chester. This town used to be a base for the Roman army.
Chester Cathedral: Always highlighted as a top attraction to see in Chester. The cathedral initially came about in 1093. Today it features different architectures and a plethora of history. It has gradually become a centre for multiple unconventional activities, such as movie screenings and car conventions.
Chesters' Wall: Chester is one of the best-preserved walled cities in the UK. You can explore the length of the wall, which is 2 miles long.
Chester zoo: Chester zoo has been open since 1931. Chester zoo is a top-rated attraction. In 2019, over 2 million people visited.
Chester is only a 30 min drive away from Liverpool. So you could always make a journey over to the capital for a different pace of living.
Lake District
For breathtaking scenery, rolling hills, and an abundance of mountains, LakeDistrict is ideal for those who enjoy being amongst nature.
Lake Districts National Park: The park is famous for its views, which has peaceful lakes and a plethora of budding wildlife.
Kendal Castle: The castle's stonework still exists, despite the castle being a ruin since the Tudor times. And it's free for all to explore.
Shap Abbey: Near the river Lowther, Shap Abbey is nestled in a picturesque countryside setting. The shap was constructed years ago in 1199, and it was the final Abbey founded in England.
Nottingham
Nottingham is situated on the North Bank of the River Trent, and there are a few exciting and historical sites to see;
Lace market: Nottingham used to be the go-to place for quality lace. The old lace market is a heritage site now. It's situated a few minutes from Old Market Square. Some lacemakers still work in the red-bricked building.
City of caves: If you visit Nottingham, you must see the 322 length Cave that lies beneath the castle.
Sherwood forest: And, of course, you can't leave Nottingham without checking out where the legend Robin Hood used to live.
Countries like, for example, Europe have an extensive amount of interesting places to visit, such as Amsterdam, Paris, and Rome.
But as you can see, the UK has lots of different staycation worthy places with just as much history, culture and fun things to see and do.