Spring Cleaning with Marks and Spencer
Spring cleaning is a bit of a fad among Instagrammers and influencers. It's not like we don't all clean ALL year round anyway. But we thought that now was the perfect opportunity to introduce you to Marks and Spencer's new cleaning range since they only released it recently. We hope that this new range becomes part of our all year round routine.
We're already quite conscious of the products we use in our house, that they are not overly harmful to the environment, are plant based where at all possible and obviously important, they smell nice! It is quite unrealistic to be able to find every single cleaning product you need that fits those criteria but all we can do is try our best and if everyone did this the world would be a better place with less chemicals. This is why we were absolutly over the moon when Marks and Spencer released their new cleaning range from all our observations so far are made from plant based biodegradable ingredients. Amazing! The prices are extremely reasonable and I found they were quite a bit cheaper than some value brands in other supermarkets so Marks and Spencer have really knocked it out of the park with this range. I have also heard that some of the scents particularly in the washing liquids and detergents are dupes for some very well known and adored perfumes and scents so have a sniff and see what you think!
So Marks and Spencer were kind enough to let us try a few. We weren't able to get our hands on them all due to high demand but we'll show you what we've tested so far!
It'll be no surprise that we'll start with the Kitchen based cleaning products first. They're the fastest used in our home for obvious reasons. First up is their Hob Cleaner which tackles grease, leaves surfaces sparking and has a scent of citrus grove. Because of the ingredients you also don't need to use gloves unlike some of the other strong chemical based hob cleaners on the market! We loved this and it made for an effortless clean.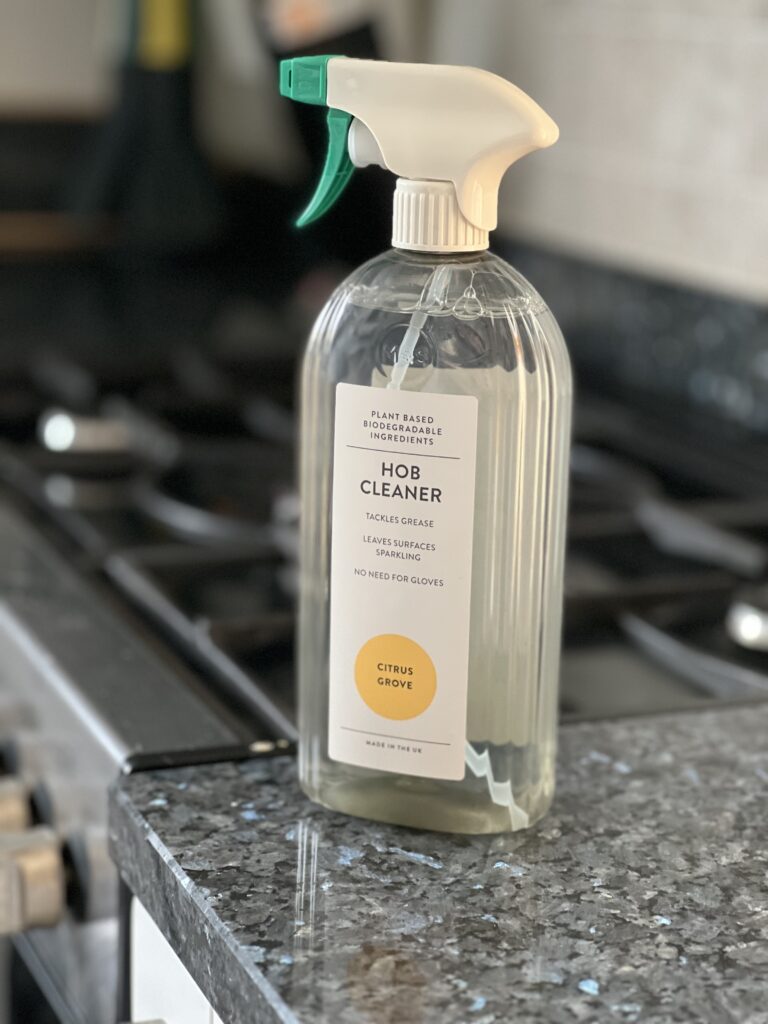 Next up is Disinfectant which comes in a small but large enough bottle as it is concentrated. Offering antibacterial and antiviral protection it is perfect for your hard kitchen surfaces and especially your sink. It has the scent of green tea and bergamot which is absolutly beautiful. Talking of sinks up next is their Limescale Remover which easily removes limescale and soap scum marks off your taps and around your sink. Its scent is watermint and cedar which is also beautiful. The scents all smell natural and non-chemical.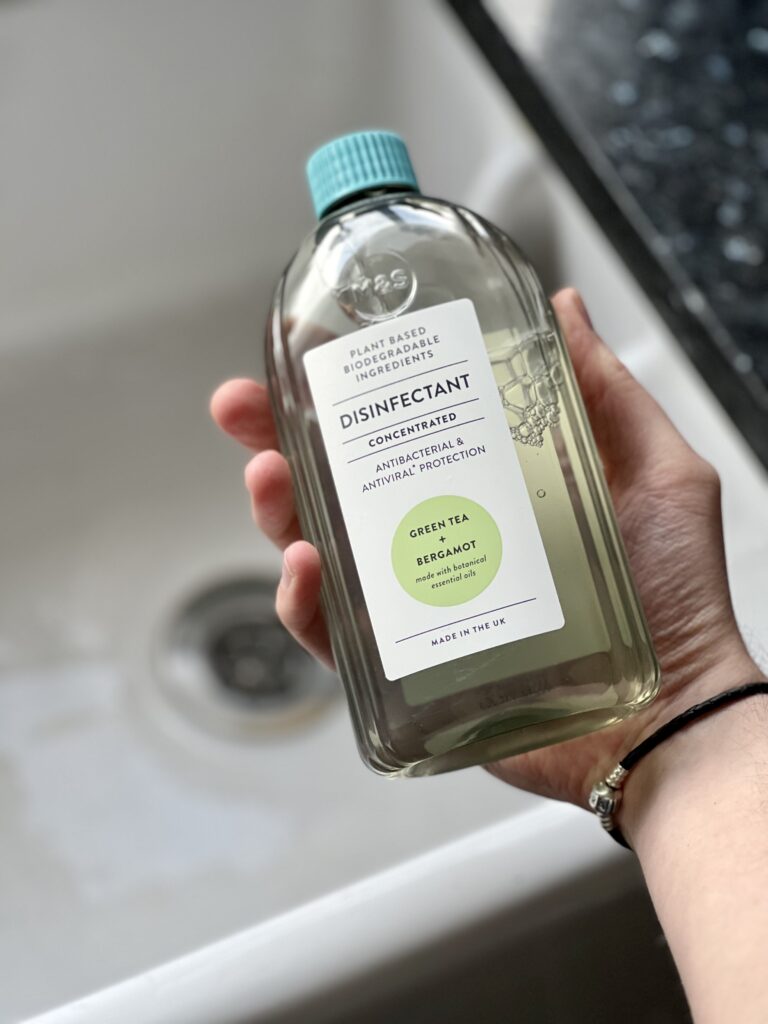 We have a window above our kitchen sink which fund along part of the worktop too. It's always getting splashed and leaves watermarks which is a pain. So introducing Marks and Spencer's new Window and Glass Cleaner. This one has zero fragrance which suits us fine. It leaves a beautiful effortless streak-free shine. We have also tested it on other glass surfaces and mirrors around the house too and it performs just as well.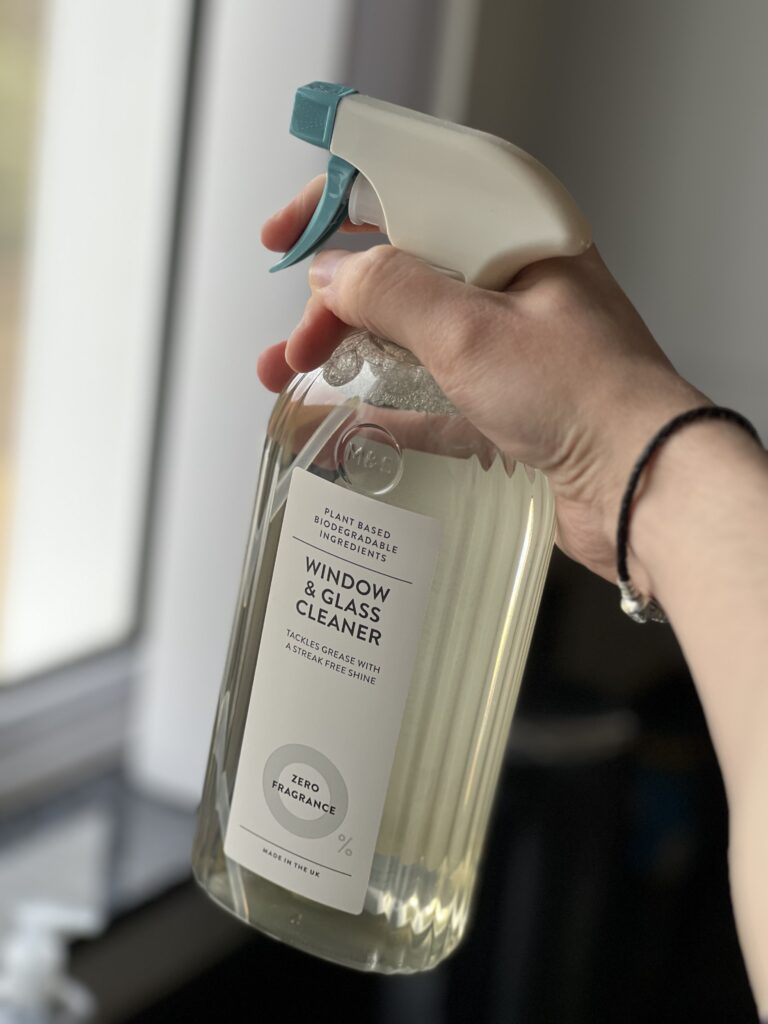 Marks and Spencer are also offering some great quality and very affordable microfibre and all purpose cleaning cloths in their new range. For the price I was very pleasantly surprised at the thickness of the microfibre. It absorbs extremely well which helps in leaving those streak-free shine on surfaces. It also acts great as a dry duster effortlessly picking up dust and capturing it in its microfibres. I'll be picking up more of these when i'm next in store!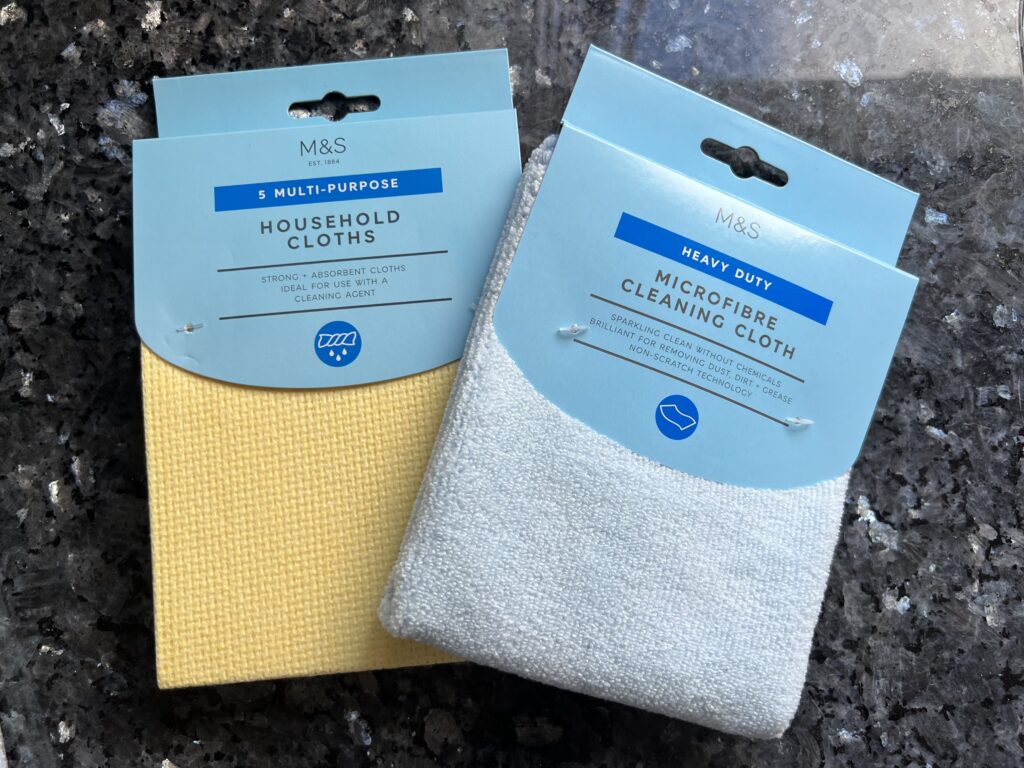 Probably one of our most used appliances in the kitchen is our dishwasher. So I was really excited to see in this new range a new Dishwasher Rinse Aid. We always use the same brand and the scent is……ok. So I was excited to try this new Orange and Grapefruit Seed scent as it is made with botanical essential oils rather than anything nasty. It smells gorgeous and leaves all of our glasses sparkling so that is definitely a swap for the future! Also in the new range is a Dishwasher Cleaner with the same scent which leaves our machine gleaming. We're delighted with the results!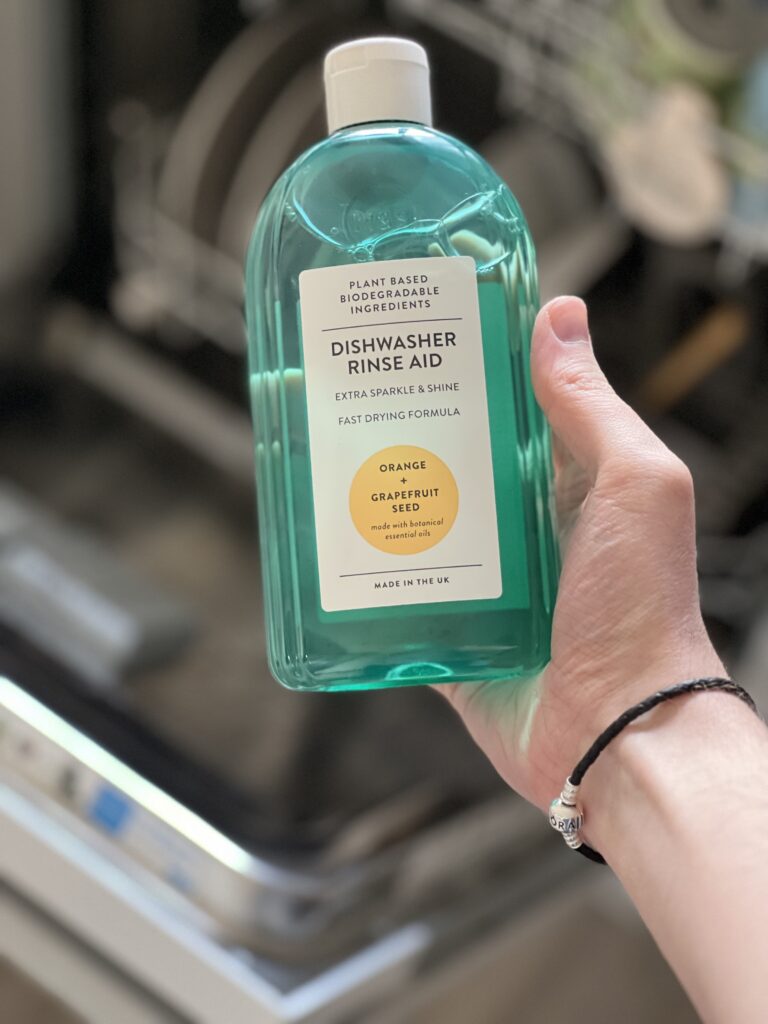 Not something we do super often but with making the amount of tea that we do the kettle gets some amount of action in our kitchen. Therefore a good appliance descaler is essential to have in the cupboard. It is powerful and fact acting in removing limescale and of course has zero fragrance so as not to taint any of your appliances.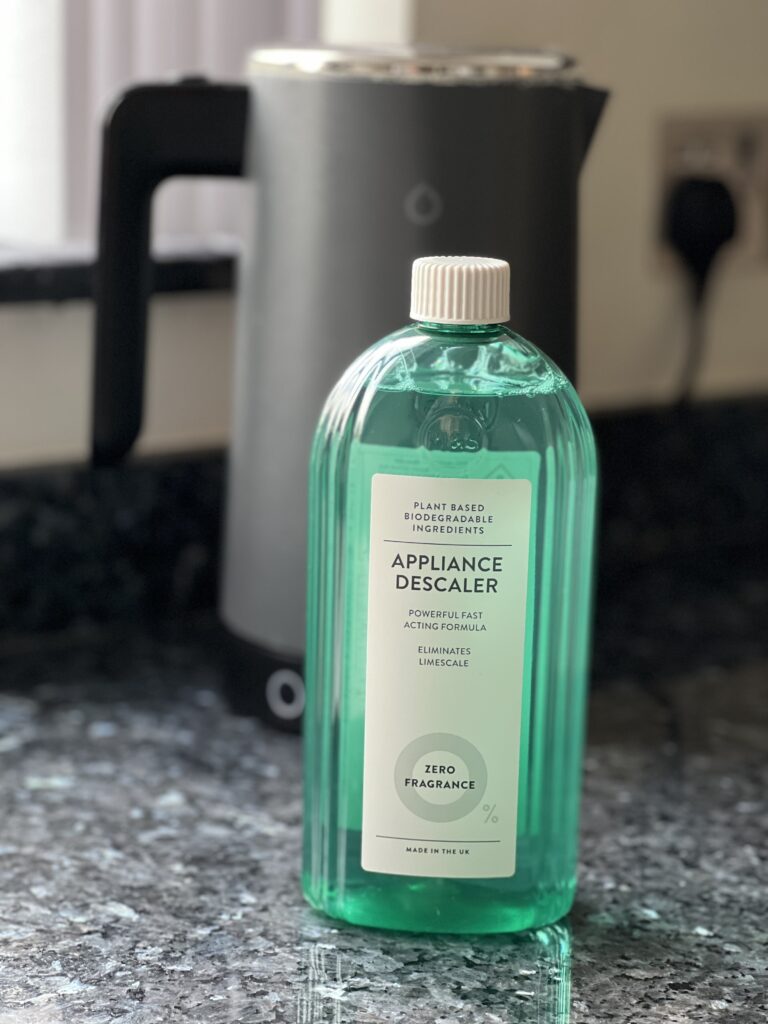 Moving our of the kitchen zone for a little bit more testing we were able to try the Carpet and Upholstery Cleaner which is effective stain remover and odour neutraliser. Absolutly essential if you have pets. The scent of this product is Almond and Sweet Orange which just smells incredible. I have also heard that they have an all purpose antibacterial spray with this same scent but its so popular I couldn't find it yet. I will keep looking!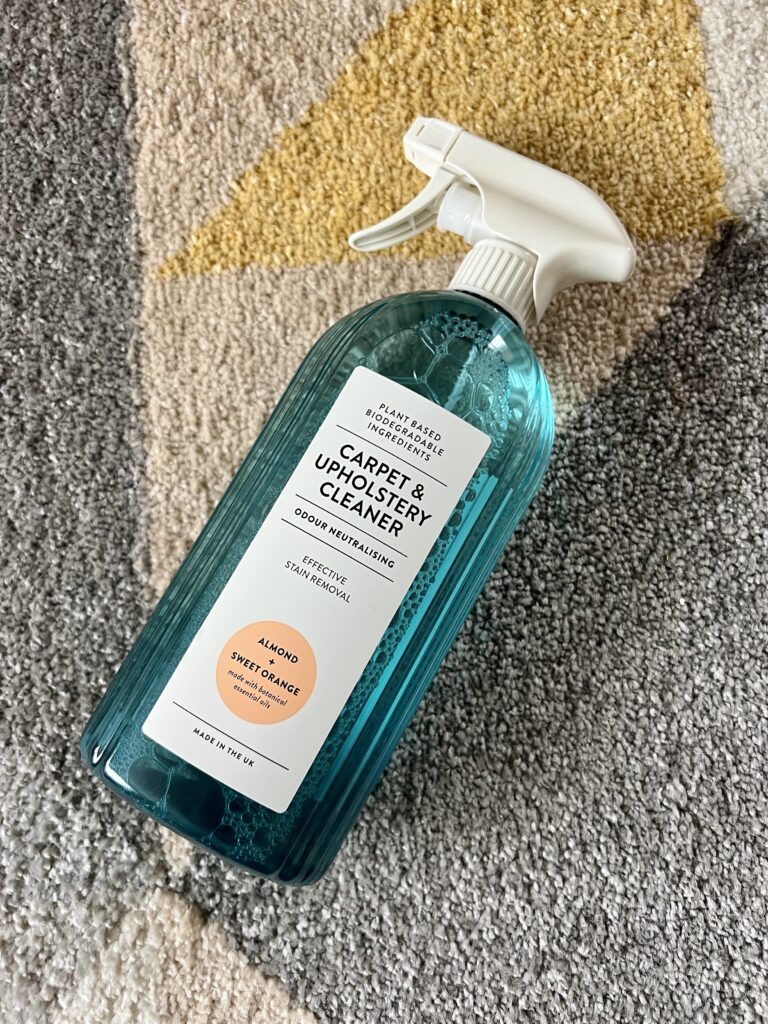 Into the bathroom we have their new Bathroom Surface Cleaner easily removing soap scum and leaving a sparkling finish. This of course is antibacterial and antiviral too. This comes in the scent of Coastal Eucalyptus and Sage which smells so clean and fresh. Also essential for the bathroom is their Shower Shine which we try and use regularly so as not to allow any stubborn dirt to build up. This is effortless and leaves a beautiful streak free shine, all with the scent of Watermint and Cedar.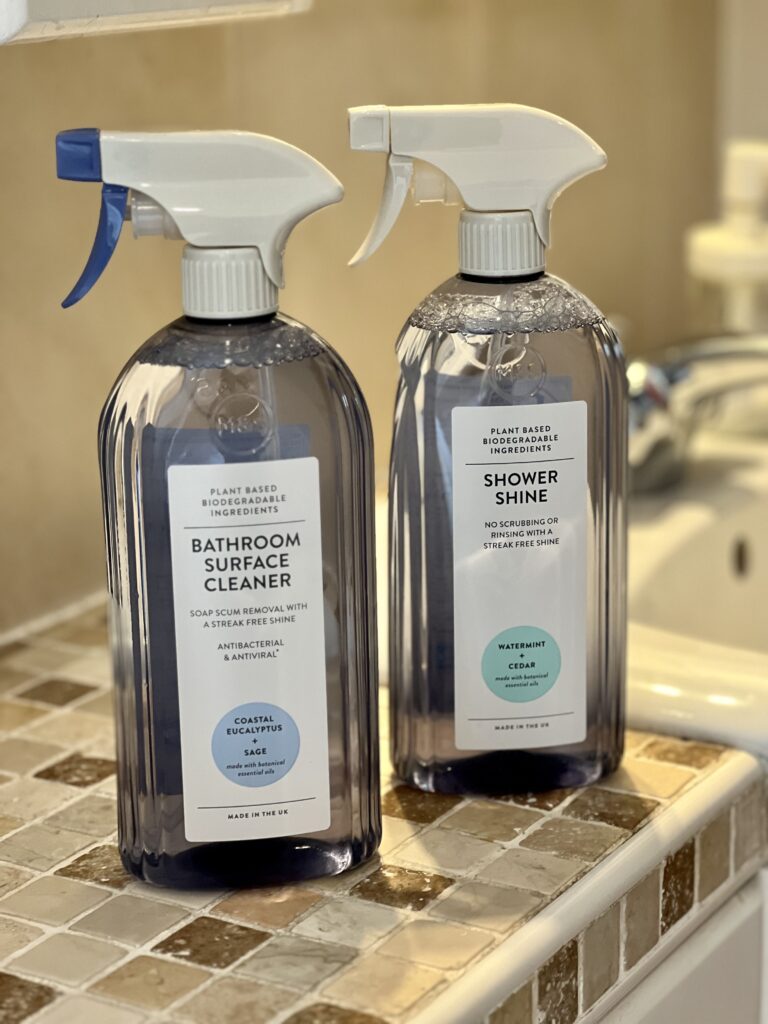 We'll end with these three beautiful Room Mists. They come in three different themes with matching fragrances. These are Balancing which is Cedarwood and Vetiver, Energising which is Peppermint and Rosemary and finally Calming which is Fresh Linen scent. All our beautiful and fit different moods and settings. One short spray releases a good amount of fragrance so I believe these will last quite a long time.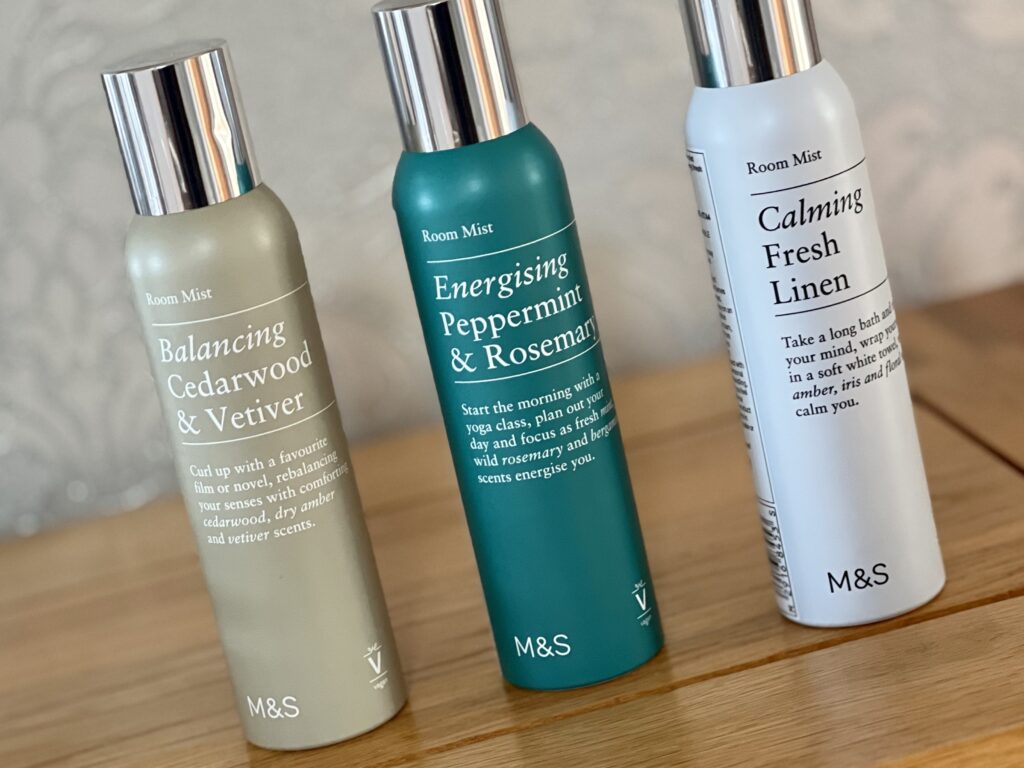 Overall this whole range is just beautiful, affordable, effortless to use, smells incredible and even the packaging design is stunning. We will continue to seek out more of this range as we find it.