Birmingham: Canals, Chocolate and More
Birmingham is a beautiful city filled with more greenspaces than Paris and more canals than Venice! These waterways helped to expand the town by increasing transport and have been a big part of the city up until today. Other things that Birmingham is known for include heavy metal music, a fantastic food scene, and being the home city of Cadbury chocolate!
Planning a trip to Birmingham? Whether you are here for just a few days or a week, there are certain things that you definitely need to do. Below are some of the top activities that we recommend trying! Before you go out to explore the city, stop by a Birmingham luggage locker to stow away your suitcases. Leave your hands free for eating chocolate, sampling fish and chips, and browsing intriguing galleries.
What to do Around the Canals
With more than 35 miles of canals, Birmingham offers lots of fun activities and things to do along the waterways. Make sure that you pack a camera to capture the beauty of the canals!
Eat Fish and Chips with Sherborne Wharf
The boat rides provided by Sherborne Wharf are a great place to learn more about the history of Birmingham and a fantastic outing for all who visit the city. You can see the town from a new perspective as you sail down the calm waters of the canals and enjoy a yummy fish and chips meal during your two hour long ride.
Go on a Canal Walking Tour
If boats aren't really your thing you can always stick to walking and admire the canals that way. There are several companies that offer walking tours, one of which is Positively Birmingham. They have four separate tours to choose from with each one offering a different experience so you can choose the one that interests you the most! This is one of the best ways to learn about the canals and they also have self-guided tours that are downloadable.
If you would rather be in control of your journey and decide where you want to go, you might want to consider renting your own boat. Choose whether you want to have it for a couple of hours or an entire week! You don't need previous experience but if you would rather rent a boat with a skipper that is an option as well.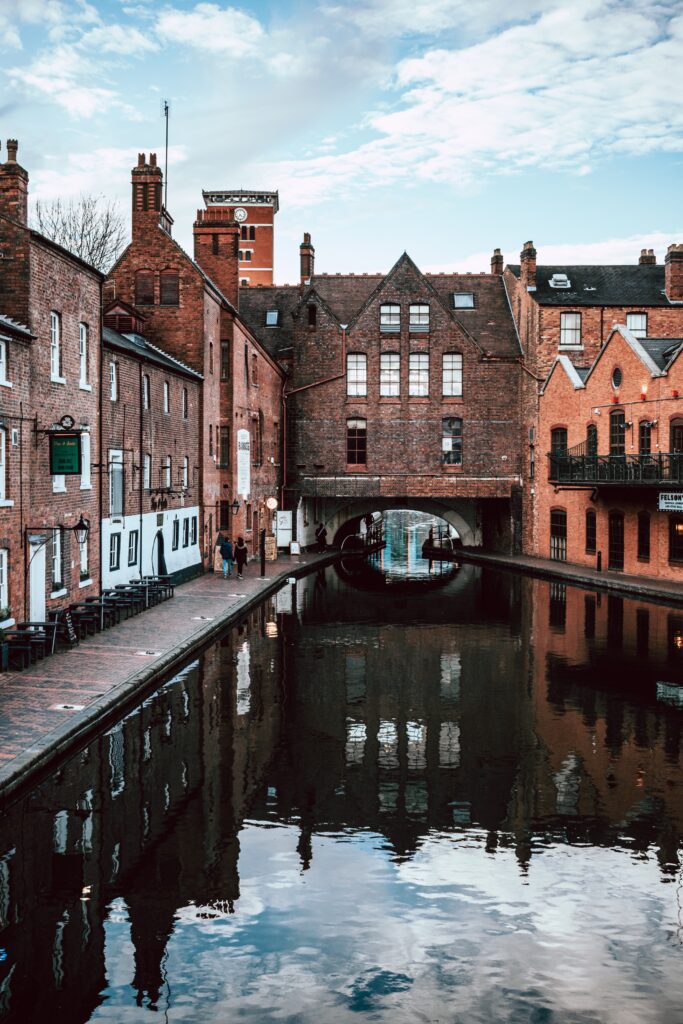 Trying the Best Chocolate in Birmingham
As the birthplace of the fantastic Cadbury chocolate, you can bet that there are lots of chocolate related activities in the city. If you are a chocolate connoisseur, these are some of the things that might interest you the most!
Take a Trip to Cadbury World
One of the must-dos in Birmingham is a visit to Cadbury World. There is so much to do here, from learning about the history of cocoa beans, riding on a Crunchie Rollercoaster ride, enjoying visual entertainment in the 4D Chocolate Adventure theater, and, of course, getting to eat some delicious Cadbury Dairy Milk Chocolate!
Participate in Chocolate Making Workshops
You will quickly learn that chocolate is a way of life in Birmingham, and there are lots of ways that this irresistible treat can be included in everyday life. If you are interested in discovering how these sweet treats are made and even trying it out yourself, sign up for a chocolate making workshop. Chocolate Collective has some great truffle-making classes that can be fun for the whole family.
Go on a Chocolate Tasting Experience
If you aren't much of a baker and prefer eating chocolate, there is no need to worry since you can satisfy your cravings by tasting all of the best chocolate in the city. Book a spot with ClassBento in The Chocolate Quarter to learn fun facts about the different kinds of chocolate, how they are made, and even how texture and flavor change between them. Make sure that you arrive hungry since you will get to enjoy a chocolate fondue meal afterward.
Other Things to do in Birmingham
Aside from sugary chocolate and picturesque canals, Birmingham has all sorts of other attractive activities for you to discover. Below are only some of the things available to you!
Go Museum and Gallery Hopping
Like most cities, Birmingham has an array of art galleries and interesting museums that are absolutely worth your time. Try visiting the Birmingham Museum and Art Gallery or the Birmingham Science Museum! Other worthy mentions include the Black Country Living Museum where you can learn all about the local mining history and the Barber Institute of Fine Arts which is home to artworks ranging from the Renaissance to the twentieth century.
Stop by the National Sea Life Centre
This is one of the most popular attractions in the city and you will soon see why. The National Sea Life Centre has about sixty different exhibits that all focus on the sea and the creatures that call it home. The centre is home to nearly 2,000 animals originating from all around the world so you can admire some pretty incredible creatures!
Stroll Around the Birmingham Botanical Gardens
If flora is more of your interest, the Birmingham Botanical Gardens are the place to go. They date back to the nineteenth century and are just as beautiful as when they were first founded. The gardens, which span nearly 15 acres, are home to lots of different plants and flower species including the British National Bonsai Collection! It is the perfect spot to take a walk or maybe have a picnic.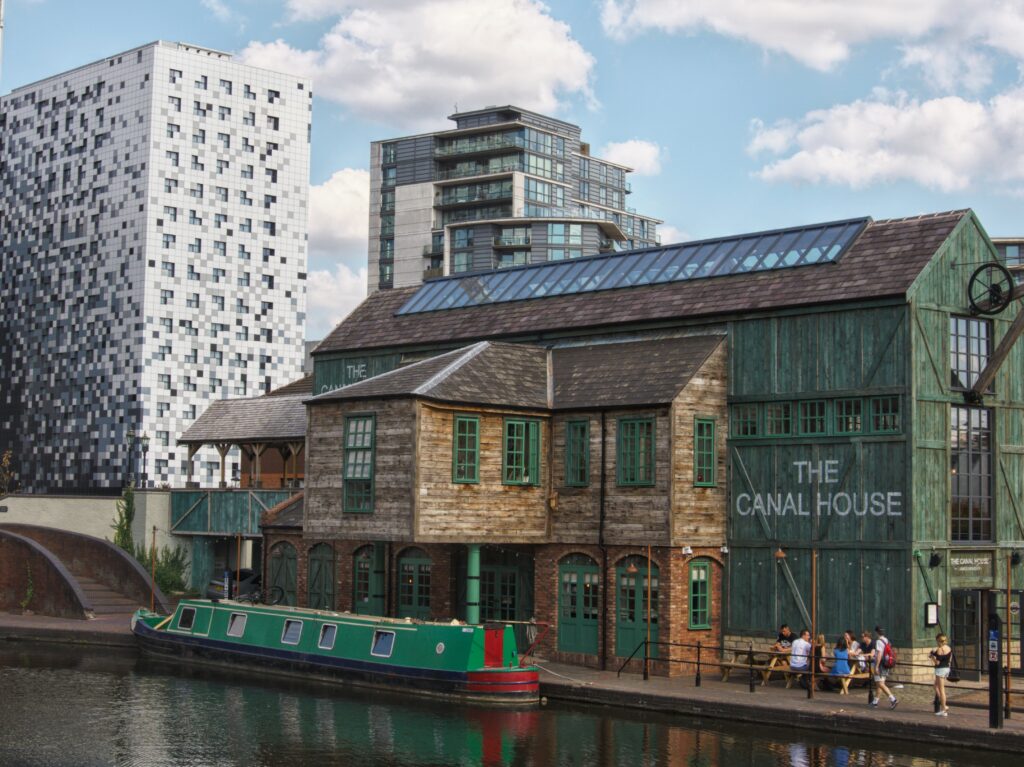 Seeing the Best of Birmingham
Both chocolate and the canals play an important part in the history and personality of the city which is why it is a good idea to include them in your itinerary when you visit. Consider taking a tour on or around the canals, try different kinds of chocolate, or even make some yourself! If you have time to explore the city further there are many more activities worth checking out, like going to museums or walking around local parks and gardens. Add these to your list of things to do when you are in Birmingham next!
Citations
https://www.cadbury.co.uk/visit-cadbury-world
https://ca.hotels.com/go/england/things-to-do-along-birmingham-canals
https://www.canaljunction.com/canal/birmingham_navigations.htm
https://classbento.co.uk/gourmet-chocolate-tasting-experience-birmingham