Halloween Trick or Treat with Marks & Spencer
It's that spooky time of year again and Marks & Spencer sent us some of their spooky treats to scare us a little, or a lot…
As always there's something for everyone in this years selection whether its for trick-or-treaters, your own kids, yourself or even your work buddies. There's a few different multi-packs this year which is perfect for trick-or-treaters. Or in our case….a bowl in the middle of the coffee table! Why not!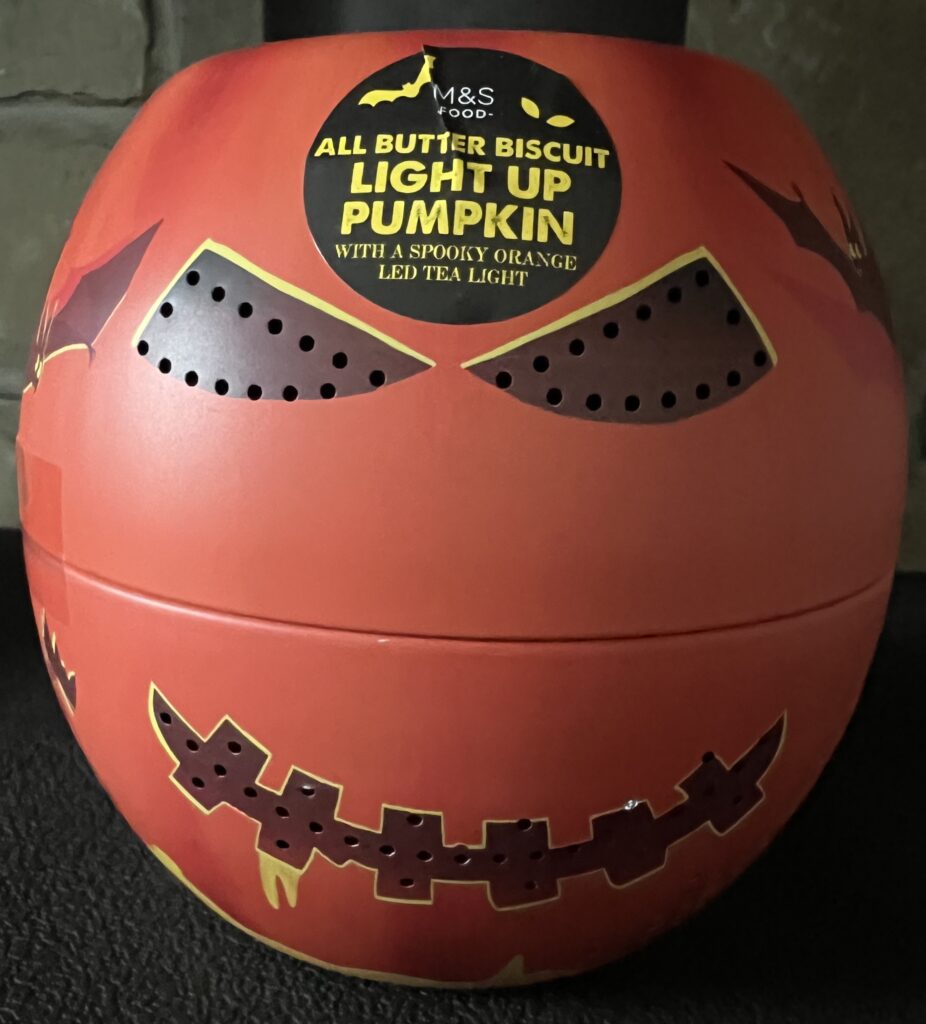 First up we have a tin, of course. Marks & Spencer are famous for their collectible biscuits tins which have become more and more elaborate over the years. This year it is shaped like a pumpkin and includes a spooky orange tealight. Filled with all butter biscuits this tin is certainly a treat! Perfect to bring out again next year as part of your Halloween decor. We have a few tins from previous years and we look forward to digging them out each Halloween!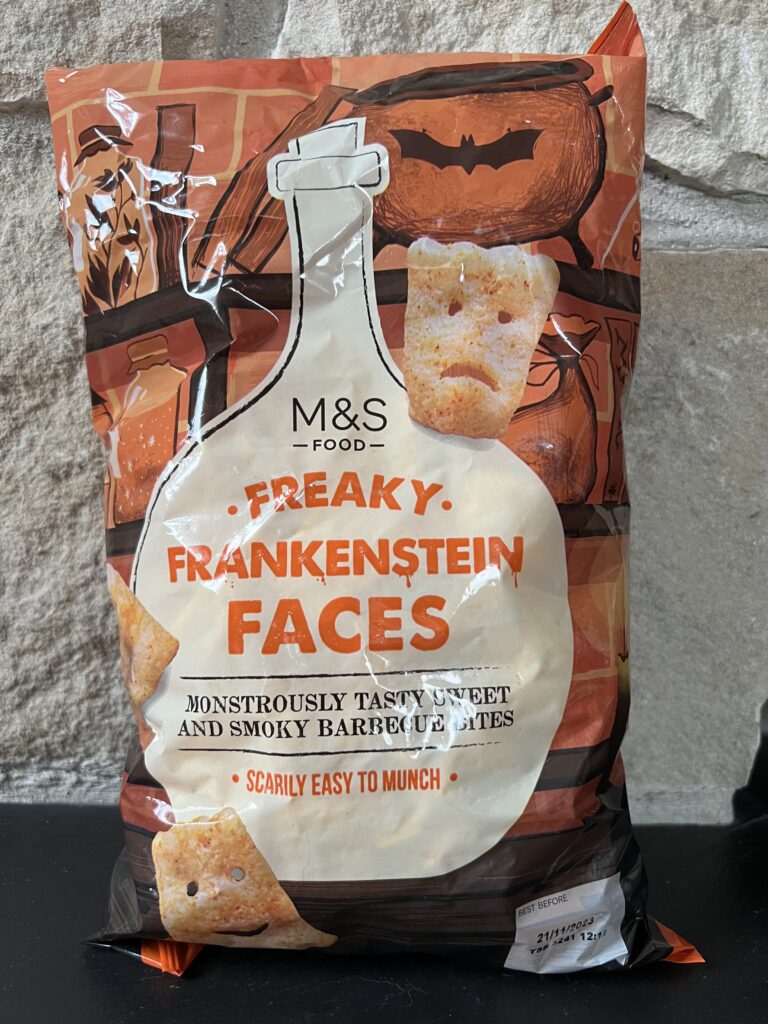 If you're a crisp fan, like we are then look no further for Halloween crisps than Marks and Spencer's Freaky Frankenstein Faces! Monstorously tasty sweet and smoky BBQ bites you'll want to keep for yourself and not your Trick 'r Treaters!
A returning feature from last year and with good reason are their Zombie Eyeballs which are milk chocolate foiled hollow eyeballs 'freshly picked and extra tasty'! You'll struggle to eat just one of these. On the chocolate these we also have the White Chocolate Yummy Mummies which are foiled hollow mummies 'freshly wrapped and extra tasty'!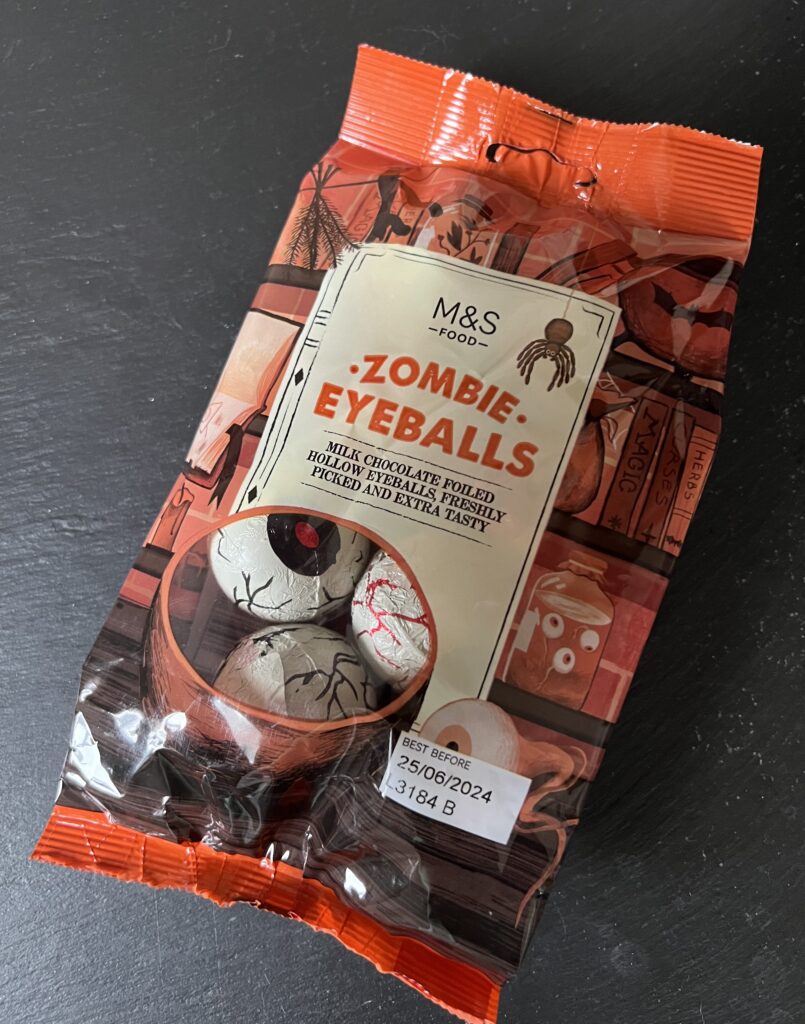 We also have a return of the larger multipacks of sweets which are perfect for Trick r' Treaters or just for your Halloween sweet bowl in the house. This year it is Fruity Creepy Carnival themed with jelly skulls, hearts and flowers 'freshly dug up and ready to boo-gie'
If sweets are your thing there are also Sour Spiders which are fruit flavour jellies. 'Eat them up before they crawl away!'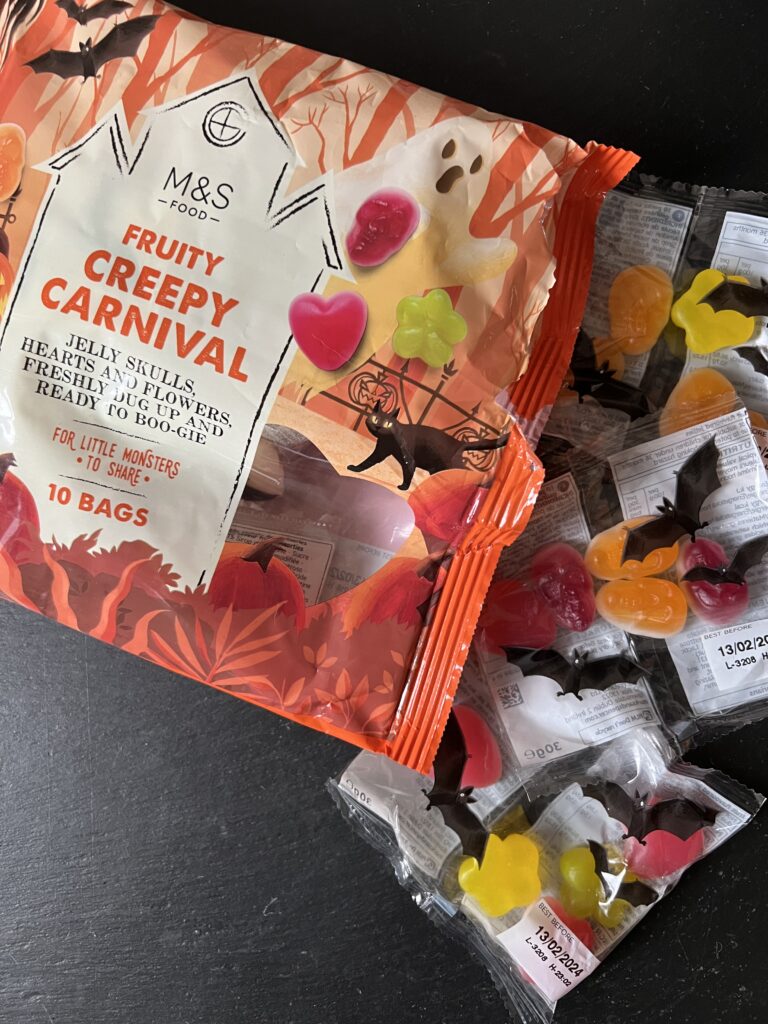 And of course…………We have PERCY! Percy Pig gets spooky with some Halloween themed colours in extra large share bags! I wish they sold all Percy Pigs in such large bags!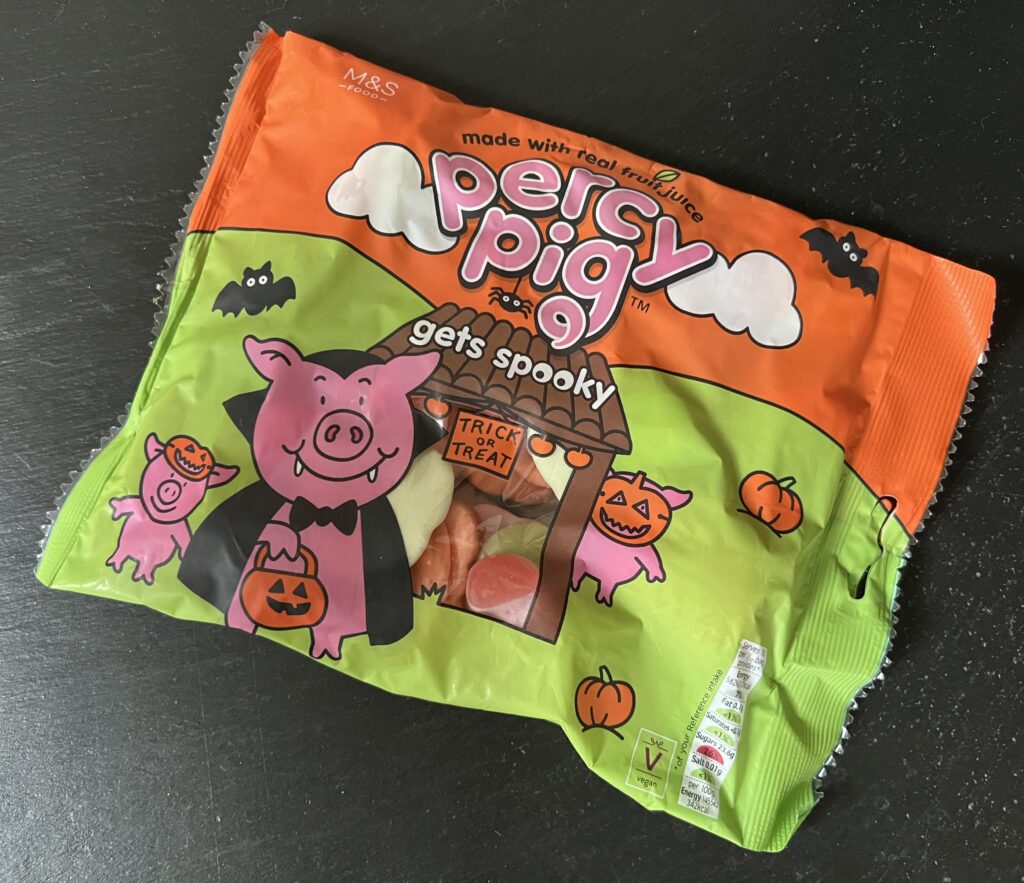 Title image courtesy of Photo by Toni Cuenca